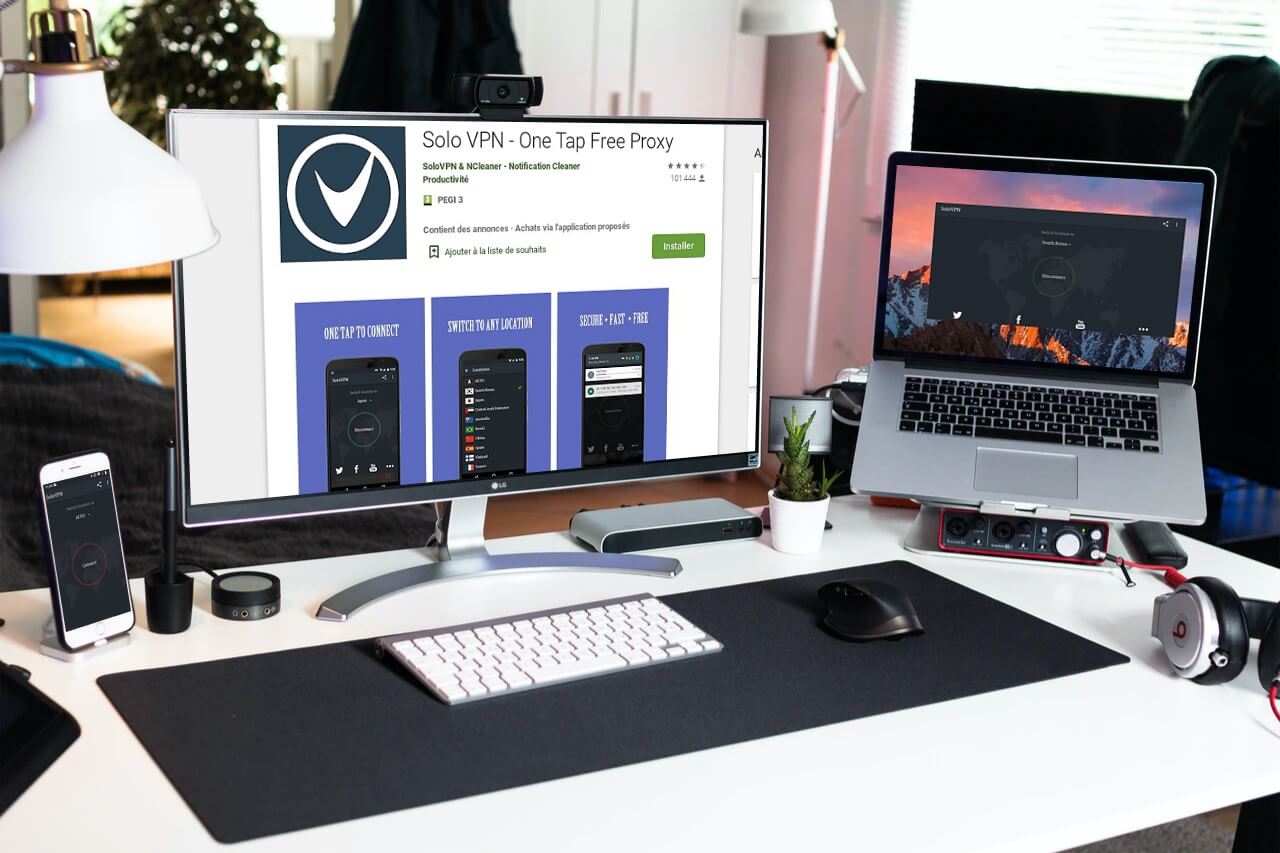 Who wouldn't like to enjoy anonymous browsing free-of-charge? Fortunately, that is made possible by an array of free VPNs that are available on the market. While one might think that the fact they don't have to subscribe and pay a fee is a positive thing, that is not always true. That is something we will be discussing throughout this article. To give you a better idea of how permanently free VPNs work, we decided to analyze Solo VPN. It is a provider based in Hong Kong, and it offers coverage in more than 30 countries. Still, is this enough to make it a worthy choice?
Well, not in our opinion. For this Solo VPN review, we will do our best to go through the positive and negative sides of subscribing to this service. As their official website doesn't offer a lot of transparency when it comes to their business, we had to subscribe and find out more on our own.
If you are intrigued to find out more about Solo VPN, we suggest you go ahead and read our article!
STRENGTHS:
Covers over 30 countries across the globe
Great usability
WEAKNESSES:
Hong Kong jurisdiction
Limited device compatibility
Slow servers
Limited torrenting
Blocked Netflix
Unreliable customer support
Sketchy log policy
---
Solo VPN ranks #96 out of 104 VPNs tested. Here are the best alternatives :
Is It a Paid or Free VPN?
We will be starting our review for Solo VPN by explaining what it means that this service is free of charge.
Unlike the leading providers, including NordVPN and ExpressPVN, you will be subscribing without having to use any payment option.
You will also have access to over 100 servers in more than 30 countries across the globe. Add to that the fact that this provider claims to have a fair ability to unblock streaming sites, and this deal seems just perfect.
Are there any negative sides to the fact that Solo VPN is free, though? Unfortunately, yes.
Much like with other VPNs of this type, it seems that your browsing data and private info will be going into the hands of third-party websites.
Why is that so bad? It defeats the purpose of a VPN service in the first place, which is to allow anonymous browsing and to hide your data from anyone, including the provider.
The damage doesn't have to be dramatic, though. It depends on what type of data the provider will be tracking.
Still, if you want to stay on the safe side and avoid this, we suggest looking into names such as TunnelBear and Windscribe. These providers don't charge for their services and still ensure an optimal privacy policy.
Performance
We can't draw any lines on whether one VPN is a worthy choice or not without doing a review of its overall performance. The only way to get informed on this is to perform a couple of test sessions by connecting to servers across the globe.
If you have ever subscribed to a VPN service before, you know that your connection speed will be affected negatively.
Speed
It is a fact that even if you were to use the fastest VPN on the market, which is ExpressVPN, you would still experience a speed drop.
With ExpressVPN, it doesn't affect the overall performance, as the provider can still be trusted for browsing activities, such as streaming HD and torrenting. Is that the case with Solo VPN? Unfortunately not.
Seeing as how Solo VPN offers over 100 locations, we wanted to use this to our advantage and get the most relevant results. First and foremost, we connected to the server that was located in Germany. What came out of this was fair speed results.
Compared to our benchmark of 235 Mbps for download speed and 211 Mbps for upload speed, we experienced a speed drop of 40%.
This was followed up by a ping set at 40 ms. Looking at these results, it would be quite safe to say that Solo VPN allows a fine performance when it comes to European servers. However, this was probably because we are set in the UK, so these servers are much closer.
That is why we experienced huge issues when connecting to the server in New York. The ping was set at a dramatic 180 ms, which basically dismissed any chance of watching shows in HD resolution. Not only this, but the speed was decreased by 70%.
This reminded us of the results that we got when doing a review for StrongVPN.
The third location that we tested was the Sydney server. As expected, the ping here was even higher and came in at 250 ms. Still, this was not a surprise, as Australia is quite far away.
The last location that we tested was Japan, for which we had high hopes. Being able to access different content in Japan would have been quite a cool feature if it wasn't for the unreliable connectivity that highlighted this server.
We experienced a ping of 220 ms, as well as drops in the speed of 85% for both download and upload. It is quite clear that putting trust in this provider for online gaming or torrenting would be a wrong move.
Without VPN (we were located in London) :

EU Server :


US Server :

Asia Server :
Stability
As we have just concluded, you can't rely on Solo VPN for stable performance.
Apart from the EU servers that did show some potential, we had a lot of issues staying connected to most other servers for more than 10 minutes straight.
Streaming
Many people hesitate between IPVanish or NordVPN, which are both very good VPN providers. These are especially great if you are looking to unblock different streaming sites. Unfortunately, Solo VPN can't be proud of its ability to go through these restrictions.
Netflix
We don't want to waste a lot of time doing a review of the streaming ability, because the results are quite clear.
We performed a series of tests and couldn't unblock a single Netflix catalog.
The fact that this streaming platform declared war on VPNs surely contributes to this. However, we can say with confidence that Solo VPN wouldn't have been able to unblock it beforehand, either.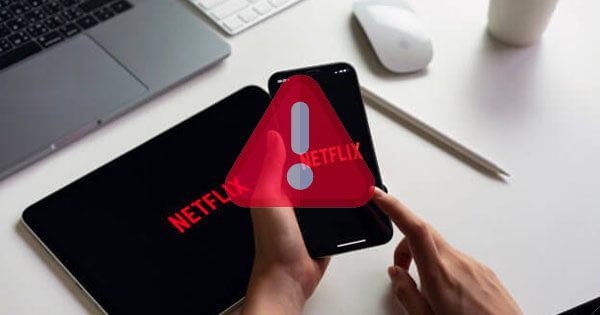 Our biggest hopes were that we could watch local Netflix content using the French or German server. Unfortunately, we got nothing other than a "streaming error".
The same pop-up window happened when we tried to stream Netflix when connecting to New York, Sydney, and the UK.
Thus, out of the five servers that we tested, not a single one worked.
Other streaming services
While the results for the most popular streaming platform were quite dismal, we didn't give up on its overall potential. However, all of our optimism was very soon dismissed.
We weren't able to unblock Hulu, BBC iPlayer, or Amazon Prime. Therefore, to watch entertainment content, Solo VPN is certainly not the service you want to subscribe to.
Additionally, even if you were able to access a streaming site, the unreliability of the servers would mess up the chance of streaming in HD.
Security
Accessing the dark web can be done easily with a Virtual Private Network. To make sure that your location is not compromised and that you stay protected, a provider needs to ensure robust security features.
The security aspect is usually defined by a couple of elements.
Where is it based?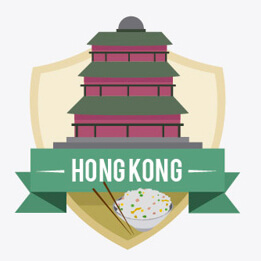 Unlike most of its competitors, this provider is based in Hong Kong. This is certainly a better scenario than if it was in some of the 14 Eyes alliance countries.
However, the main problem with this is that the Chinese government can still ask for the collected data from Solo VPN.
This is because the Chinese government banned most VPNs in the country, and those that are allowed must adhere to Chinese regulation.
Log policy
Another important element is the fact that they actually store some of your data.
This includes payment history, email address, downloaded files, and the duration of your browsing sessions.
The main issue here is that they can use all of this information and sell it to different ad-websites, thus disrupting your smooth browsing experience.
Protocols
As we have mentioned above, Solo VPN is certainly not the most transparent provider on the market.
The fact that they don't provide info on the used protocols or encryption makes it quite tricky to determine whether this service is secure or not.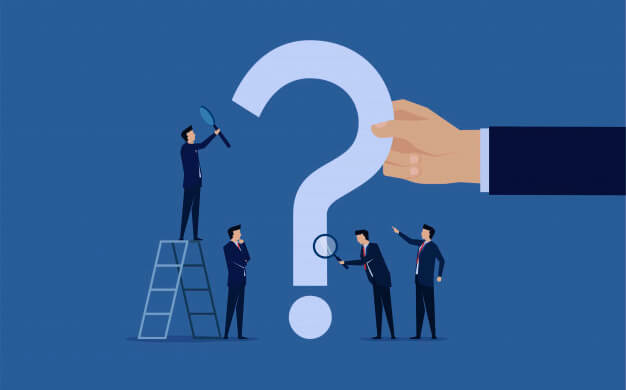 Still, once we subscribed, we recognized that it uses OpenVPN tunneling protocols, which is an industry-standard. Also, whether it uses 256-bit AES encryption or something else remains unknown.
Leak protection
It doesn't offer optimal prevention from WebRTC and DNS leaks. This is mostly because it lacks a built-in kill switch that is considered the best instrument for protecting your true IP address.
Torrenting
While this provider doesn't forbid P2P transfers, we can't say it is the biggest fan of this activity. Additionally, we wouldn't suggest it for BitTorrent use because there is no kill switch.
Also, the servers aren't reliable enough to provide you the fast performance that is needed for P2P transfers.
We suggest ExpressVPN as one of the best alternatives for this purpose.
Bypass Censorship
Based in Hong Kong, this provider doesn't offer a server in its primary location. This was to our great surprise, as most China-based providers we had reviewed had great experience bypassing government restrictions.
Still, we have to say that this service can help you when it comes to accessing censored sites in other parts of Asia. It will also be helpful for users in the EU and the US.
For example, we had no issues accessing Facebook, WeChat, WhatsApp, and Viber from UAE.
Countries and Servers
It is safe to call Solo VPN a global provider because they offer over 100 locations in 30 different countries.
Doing a review of the included cities, we can see that their service is available in the US, the UK, Germany, and France.
Also, there are servers in the Netherlands, Italy, UAE, Japan, Korea, Australia, India, Singapore, and others.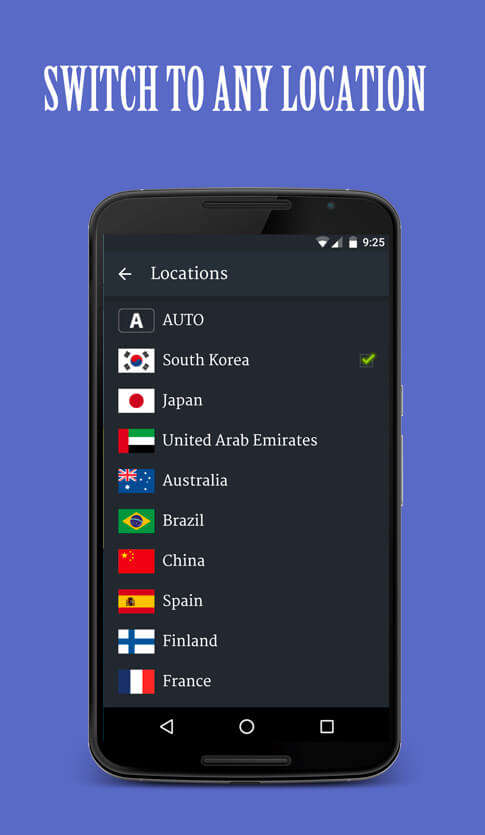 Thus, while not as versatile as CyberGhost and NordVPN, its server park is quite good.
Devices and Connections
You will not be surprised to find out that device compatibility is not one of the strengths of Solo VPN.
Supported devices

As mentioned in the description of this VPN, it is available only for Android users. While the relevant app client is user-friendly, the fact that you can't access it from at least an iOS device is quite surprising.
Additionally, not only doesn't it offer full mobile support, but you can't use this VPN from a desktop computer, either.
Simultaneous connections
Another issue is that you can use only a single device at a time. This is much lower than the average number of 3 to 5 devices that are offered with most mid-range VPNs.
Customer Service
We always emphasize the importance of having 24/7 customer service that can help you with any interface issues.
Unfortunately, this is not the case with Solo VPN. Apart from an email inquiry, as well as a social media page, they don't offer any other contact forms.
Additionally, it took them more than 2 business days to give us a simple answer about whether Netflix is supported by their VPN or not. This customer service is not recommended in any way.
Value for the Money
This is not something we can discuss, because this VPN is permanently free. What this means is that they don't feature a paid subscription option as a part of their offer.
Final Thoughts
We ranked SoloVPN to be #96 out of 104.
The reason for this is because, other than the fact that it is free, we couldn't find anything positive about it. Yes, it does offer a friendly interface but only for Android users.
Along with that, you can't rely on it to bypass streaming restrictions or allow overall reliable performance to begin with.
This is all to say that subscribing to Solo VPN is not only a waste of time but also a huge risk.
We suggest you consider NordVPN and CyberGhost as great alternatives that will offer you stress-free service!
At the end of the day, we have to say that this virtual private network is not worth your time or energy and you should rather consider one of the top options we mentioned above.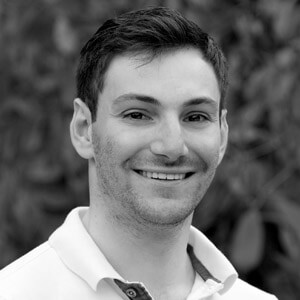 Flo is the founder of the-bestvpn.com. Really concerned about security on internet, he decided to create this website in order to help everyone find the best VPN. He's got a Business School background and now is 100% dedicated to keeping his website alive.