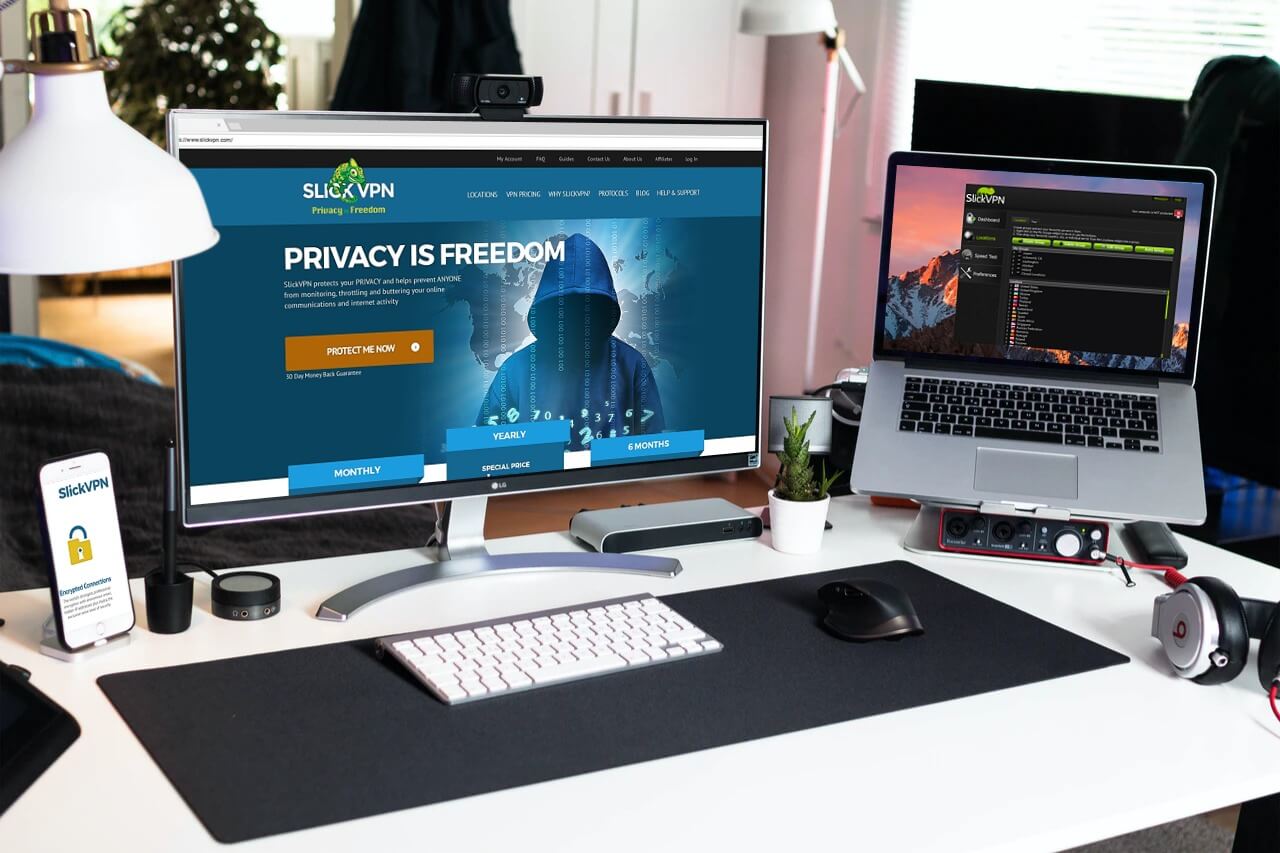 SlickVPN claims to be a US-based service with over 150 servers globally. Offering well-known and popular proxies and encryptions, you would think that SlickVPN is one of the better options when it comes to choosing the protection you want. However, when brought under review, you'll find some glaring issues, and perhaps even some false advertising on their part.
To begin with, we are going to review a few pros and cons, and then get into the nitty-gritty of this virtual private network to see whether or not it is worth your time and money. So, without further ado, let's get right into this review and test of SlickVPN!
STRENGTHS:
No-log policy
It does not appear to have any DNS leaks
WEAKNESSES:
Jurisdiction of the Fourteen Eyes
Have to hand over your information if requested
Some users report a virus in their installation files
Slow speeds
Does not work with TOR
Not user-friendly
---
SlickVPN ranks #76 out of 104 VPNs tested. Here are the best alternatives :
Is It a Paid or Free VPN?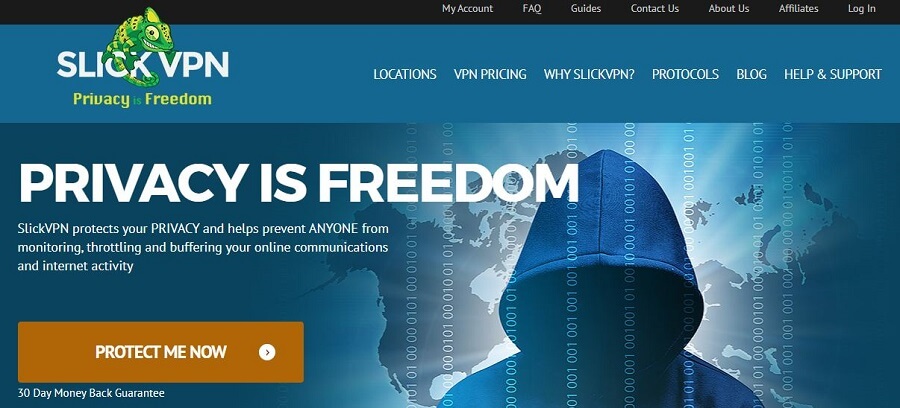 When looking to use SlickVPN, there are three paid packages to choose from, each with different lengths available for their contracts.
You can pay for a month's worth of usage at $ 10.00 every month, or for 6 months worth of usage at $ 30.00. They also offer a yearly subscription where you are billed $48.00 a year.
Unfortunately, we are sad to report that they do not have a free trial of any sort.
Performance
The first thing to review when it comes to any Virtual Private Network is always the performance of the service. If it slows you down to next to nothing, it is not worth using. So, let's review what this VPN has on offer.
Speed
Unfortunately, SlickVPN suffers from incredibly "unslick" speeds. Their service provides a high level of protection, but the downside of this is that it will cause your speeds to slow down.
Browsing may be bearable for some, but downloading or watching content in HD will be abysmally slow. While the top of the range VPNs like ExpressVPN can escape from this, SlickVPN does not.
We had a starting benchmark of 235 Mbps download and 211 Mbps upload.
Sadly, when connecting to any of their servers, we found that our speeds dropped from around 75 to 12 Mbps. These are very huge decreases in speeds, which is not acceptable in our eyes.
This is very disappointing, and it will definitely translate into our conclusion of this SlickVPN review.
Without VPN (we were located in London) :

EU Server :


US Server :

Asian Server :

If you want fast AND reliable service, check out ExpressVPN or CyberGhost.
Stability
Luckily, SlickVPN has an average level of stability. This means that, while your speeds may be slow, it will be consistently slow.
Streaming
We have established that SlickVPN does not have the best speeds when it comes to internet usage, but they, curiously enough, make an interesting proposition when it comes to streaming.
Netflix
They make an interesting statement and guarantee. If you cannot watch Netflix reliably from your location, you will get all your money back – this is how confident they are in their connection.
However, despite this, they don't really have much to show for it and must end up giving back quite a bit of money.
This is because of their slow speeds, which hamper the viewing experience. Still, more than that, their server locations are terrible, depending on where you are.
If you are not in North America or Europe, you will likely be very far from the location of the server. This means that, while it can be possible, it's not viable.
Other streaming services
Netflix is the big one when it comes to SlickVPN, but other streaming services suffer from the same problem. If you are not near a server, you will suffer from buffering and slow speeds.
So if you are hoping to connect to Hulu or BBC iPlayer, make sure you connect to the closest server possible and cross your fingers. The same applies if you want to follow the MotoGP season via free channels.
Security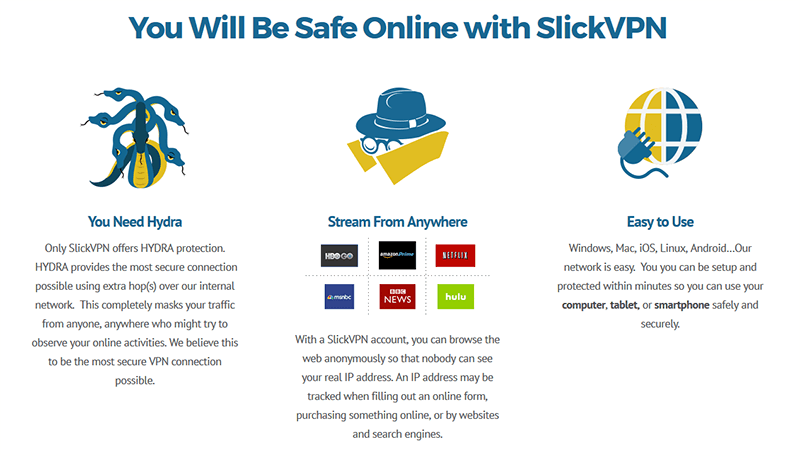 Protection is one of the pros of SlickVPN. They provide a high level of security, which keeps you anonymous while using their service. However, it is not perfect, and there are a few concerns.
Where is it based?
Being based in the US, it falls under the jurisdiction of the Five Eyes, or the Fourteen Eyes including the additional countries.
What this means is that, while they have a No-Logging Policy, should the government demand that they want to see all traffic going through their VPN service, they have to turn over all the information.
Log Policy
SlickVPN has a wonderful No-Log Policy. What this means is that no information is logged, other than the basics such as Google Analytics, cookies, and your IP address. This is relatively standard, according to other VPNs who have this same policy.
This is ultimately a good thing, as no additional information based on the sites you visit or the items you view is collected. Hence, you need not worry about that.
Protocols
They use the reasonably standard OpenVPN and PPTP protocols to protect your information, in addition to sufficiently standard encryption and proxy servers.
What this means is that this is a reasonably secure VPN to use, and you won't ever have to worry about your privacy being exposed. Overall, this is one of the stronger points of SlickVPN.
Leak Protection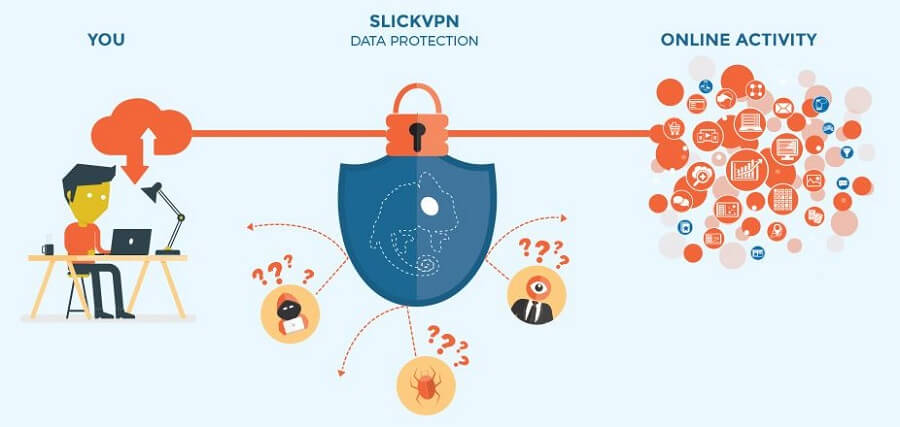 SlickVPN has a very secure and robust security system, and you can be assured that you will not suffer from your location being leaked. Should you lose connection or the server suddenly go down, their encryptions and kill switch will shut off your connection and keep all your information private.
So, while their security system does make use of industry-standard protections, these protections are robust enough to keep you safe in the end.
Torrenting

Some good news in this review of SlickVPN is that it allows unlimited, restriction-free downloading while torrenting on their servers.
So, not only do they enable torrenting, which is something many VPNs do not, but you can do so without having to worry about slow peer-to-peer connections.
Bypassing Censorship
SlickVPN allows and indeed prides itself in letting you bypass school and work censorship. On their website, they claim that "learning is too important to go dark". They offer you to bypass the restrictions set in place by schools and universities, and by extension, the workplace.
You won't be getting through governmental censorship, however, as they simply do not have the tools or a system robust enough for that level of encryption.
And if you are interested in bypassing the Great Firewall of China, you had better look elsewhere.
Countries and servers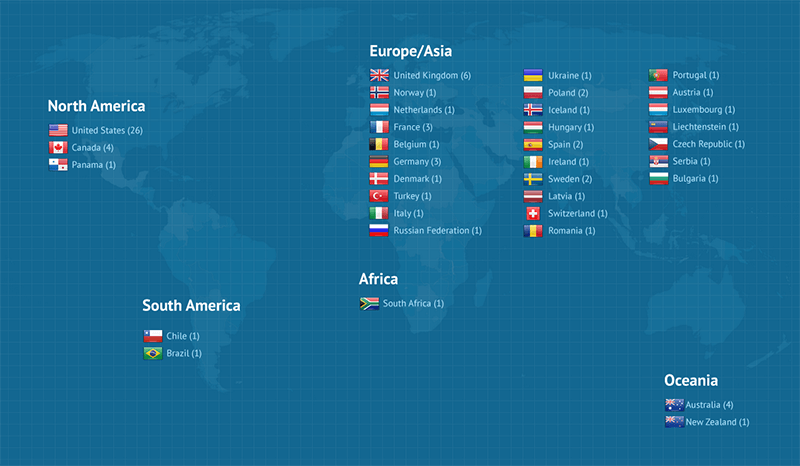 SlickVPN has over 150 servers in over 40 countries.
While this may seem like a lot, keep in mind that NordVPN and CyberGhost have over 5,500 servers across the globe. The main problem with SlickVPN's servers is that they are far too concentrated.
If you are not in North America or Europe, you will be hard-pressed to find a server close enough to give you a viable connection.
This means that despite the number of servers they offer, you will still suffer from reduced speeds and connections.
There is also a discrepancy in the app when it comes to location. This could mean two things for the user. When connecting to specific servers, it shows that you are actually working through a different location.
This could be due to their app being inaccurate, or that they have not been honest about their locations and servers.
Either way, we are concerned about this finding.
Compatible devices and connection
Knowing how many devices you can use with a given VPN is an important consideration, as are the types of connections it allows. We are going to review those issues now.
Devices supported
SlickVPN offers a wide range of platforms supported.
They support Microsoft Windows. macOS is also supported, via a client similar to their Windows one, or through Tunnelblick. Linux Ubuntu and Mint are also supported.
Note that you can also use the service on your smartphone. iOS users can access the VPN through PPTP, IPSec, and OpenVPN. Android uses OpenVPN on devices after Ice-Cream Sandwich, but for anything before, you can use PPTP.
They also offer an excellent selection of apps for routers. Merlin and Tomato use the same setup guide, which they provide, while DD-WRT uses OpenVPN. Synology NAS and Pfsense are also supported and viable.
Simultaneous Connections

While reviewing SlickVPN, we found out that the provider authorizes up to 5 simultaneous connections. It is not the best number we've seen, but it's not bad either. Thanks to this option, you will be able to share your subscription with your family and friends.
Customer Service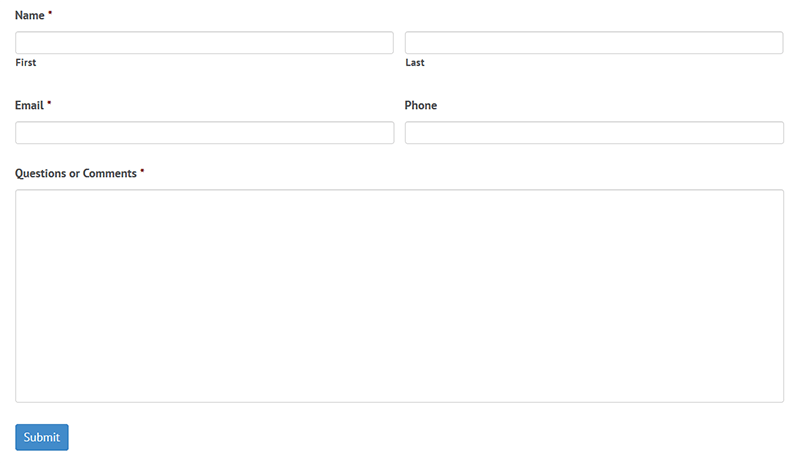 SlickVPN provides you with five different ways to reach out for support. Once you are registered, you can use their ticket system to describe your problem and wait for a response. This is a standard method which many VPNs use as a backup, as it is often unreliable and slow.
You can also email them, which suffers similarly to the ticket system: it can be slow and unreliable. There is also a mobile and fax service which you can make use of, which fair slightly better as you are more likely to get a fast response.
Lastly, you can contact them via social media. SlickVPN has an active Twitter and Facebook account, which you can use to make a complaint or query. From our experience, it may be the fastest way to get a response.
They do not have a live chat support system, which is quite disappointing. This is becoming a feature that many VPN services are adopting, as it is an immediate plus to see. It is an instant way to receive customer support and hands-on troubleshooting.
They do have a FAQ section available on their webpage, but unfortunately, they have no knowledge base. The point of a knowledge base is to have a central location where all your information about whatever it is you work with exists.
This is so that whenever you or someone has an issue, you can easily find a solution. They sadly lack this feature.
Value for Money
As mentioned before, there is no trial or free plan, so you have to pay if you want to try out their service. They do have a 30-day money-back guarantee, which does somewhat make up for this.
Price Comparison

Their paid plans are on the pricier side of things, only beginning at $ 10.00 a month. And with what we've covered so far, their only plus side is their rather standard security.
Compared to VPNs like ExpressVPN, NordVPN, and CyberGhost, you really are not getting much for your money.
CyberGhost, our third recommended option of the top three, costs around $65.00 per year, while SlickVPN prices nearly double this for the year (when there is no discount, it is available at 120$ a year).
Payment Types

SlickVPN allows you to pay by cash, PayPal, cheque, or money order. They also accept the standard cards of MasterCard, Visa, Discover, and American Express.
They offer an unsurprising amount of ways to pay, as most VPNs do. Moreover, Bitcoin payments are here.
Money-Back Guarantee

There is a 30-day money-back guarantee, a standard among VPNs.
Keep in mind that many of their methods of customer support can be quite slow and unreliable. So if you are wanting to claim, do it sooner rather than later.
Extras
Surprisingly, SlickVPN offers two additional services. With many other VPNs of this low-tier, you often do not get much extra.
SlickVPN offers AdTracker Removal, which prevents advertisements on the websites you visit from collecting your info and sending it back to their owner.
They also offer a Private Browser, which you can think of as permanent incognito mode.
We were quite surprised to review these extras, especially after the dismal features we covered earlier.
Final Thoughts
To conclude this test and review, SlickVPN is not a VPN service we recommend.
Its strongest selling point is the security and privacy it provides. However, what they offer in that regard is actually the industry standard, so their security is not all too impressive.
On top of this, their slow customer support, high pricing, and poor server count and dispersion make it an overall poor choice of VPN.
Their slow server speeds are something you just cannot ignore, and there is still the issue of a suspected virus in the installation files, which presents a massive problem with security.
Furthermore, the applications, while they are plentiful and compatible with everything, are grueling to use and don't really help you out much as the user.
Lastly, there is the issue of them lying about their servers on their app. While previously, you might have been able to brush off the problems, false advertising impacts our review significantly, as you are lying to your customers.
With the knowledge that you have lied about one part of your service, there comes the question of just how much else you've lied about.
If you want a fast, reliable VPN that has plenty of servers and doesn't lie to its users, check out our top recommendations – ExpressVPN, CyberGhost, and NordVPN.
Overall, this is definitely not a VPN that you should use, especially with so many great ones out there.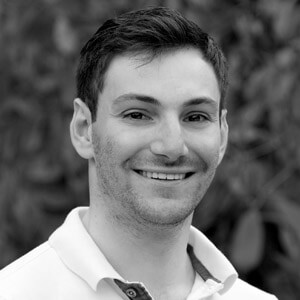 Flo is the founder of the-bestvpn.com. Really concerned about security on internet, he decided to create this website in order to help everyone find the best VPN. He's got a Business School background and now is 100% dedicated to keeping his website alive.