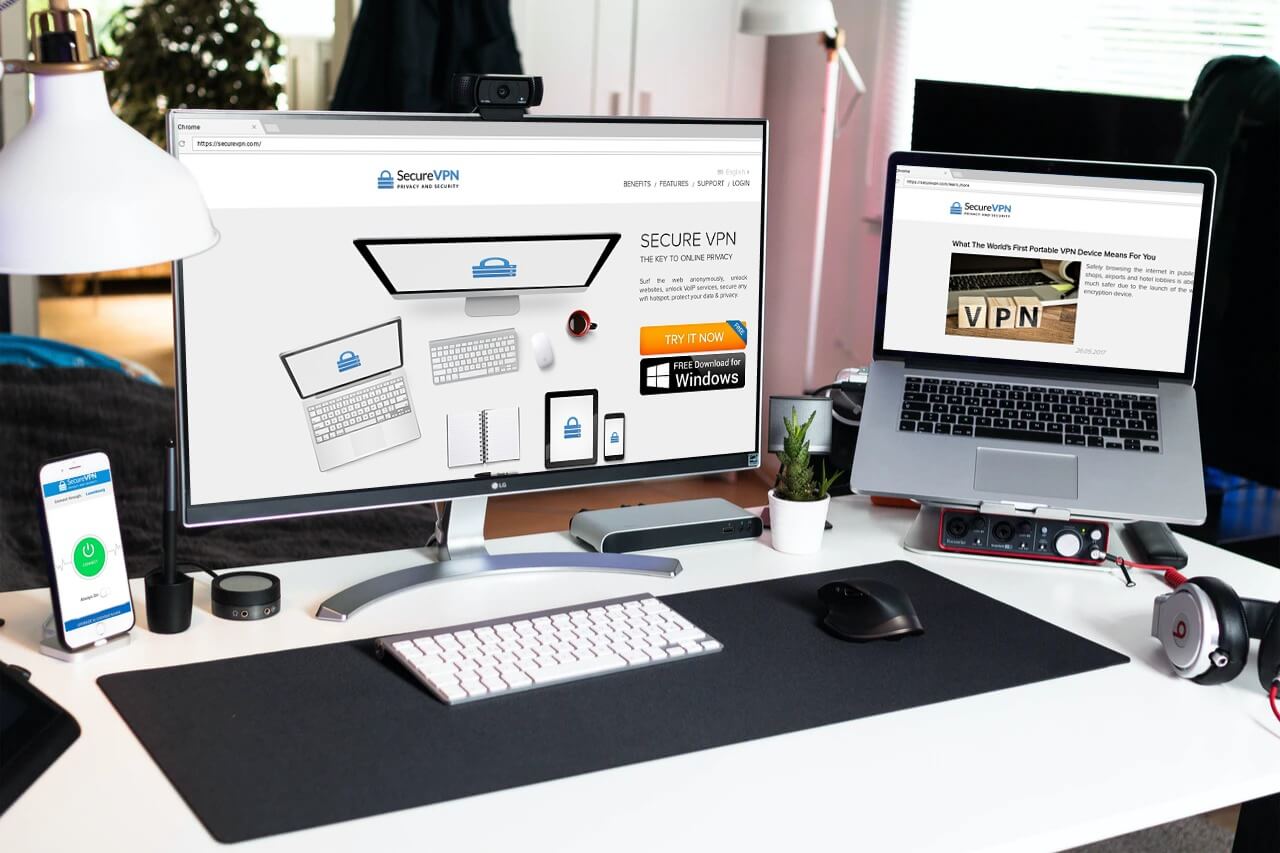 The name of this provider should give you confidence that your browsing activity is anonymous. You should feel secure that you will be able to enjoy censored content with no restrictions. But is it really true? Unfortunately, there are a couple of points that could very well lead you into thinking that SecureVPN is not so reliable. Thus, before we can encourage you to subscribe to this provider, we need to sort all of this out by doing a complete SecureVPN review.

After performing proper research and a few performance tests, we were able to draw a few conclusions. If you are thinking about trying SecureVPN, we suggest that you read on and find out if it is worth it or not!
STRENGTHS:
Some servers are working with Netflix
Kill switch
WEAKNESSES:
Logging policy
Five-eyes alliance
IP leaks
Lacks protocol transparency
Limited servers
Limited device support
No live chat
---
SecureVPN ranks #53 out of 104 VPNs tested. Here are the best alternatives :
Is It a Paid or Free VPN?
Before we discuss the performance and reliability of SecureVPN servers in this review, it is important to determine whether it has a free offer or not. The answer is yes.
However, there are a few features that are exclusive to those who pay for the monthly/yearly subscription. Thus, while you will be getting a fairly reliable VPN and VoIP access, the free service plan doesn't include P2P and related transfers.
Additionally, the duration of a VPN session is limited to 20 minutes at a time, as well as 1 GB a day. Honestly, this is not a lot if you are hoping to stream or torrent. Last but not least, you can only protect a single device at a time.
This could be an issue if your family members want to simultaneously use the free service.
Considering these limitations, it is safe to say that paying for the service is a better option. Is it worth the money? That's what you will find out through our detailed review of SecureVPN.
Performance
Good speed and stability are crucial for things such as torrenting, streaming, and gaming. It is not a secret that most people subscribe to a VPN for those purposes. Thus, determining the overall value of SecureVPN greatly depends on whether you can count on reliable servers or not.
Speed
With our starting location in the UK, we decided to perform a few tests on both EU and US servers. First, we want to say that the connection to servers in France and the Netherlands were quite good.
Starting with a download speed of 235 Mbps, it dropped to 208 Mbps, which is just around 10%. As for the upload speed, the drop was somewhat higher (30%) going from 211 Mbps to 140 Mbps. The ping was set to 40ms.
Considering this, we can say that SecureVPN is fairly reliable when connecting to European servers.
As for the US, we expected the servers to be slower, and so they were. The drop in the download speed was 50%, which is not very good. Yet, we were quite staggered to notice that our upload speed went from 211 Mbps to 22 Mbps.
Also, the ping was set to 200ms. Normally, a VPN will slow you down, but this is a bit too much. Thus, while SecureVPN can offer fairly reliable performance, CyberGhost and NordVPN fare much better for a lower price.
Without VPN (we were located in London) :

EU Server (Netherlands) :


US Server :

Asia Server :


Stability
Looking at how reliable both the European and US servers are, we can say that they performed well. Although the uptime is not 99%, we were happy to see that there were no connections timing out during our review and test of SecureVPN.
Additionally, the provider didn't redirect us to the closest server without our approval. This is prevalent with ActiVPN, as well as the VPNBook service.
Streaming
The question of whether a VPN provider can unblock Netflix content or not is quite common. This is because most people install a VPN service for the sole purpose of accessing catalogs that are not accessible in other countries.
We performed a couple of test sessions to see how SecureVPN copes with the restrictions of Netflix and other streaming services. This is what we found out:
Netflix
The fact that this streaming platform has declared war on VPN providers a couple of years ago is not a secret. Thus, any provider that can go through this and allow UK content in the US and vice versa is worth the money.
For our review of SecureVPN, we had to pick out a couple of servers and do a series of tests.
While the results were not spectacular, we are happy to say that two out of five servers managed to go through the heavy blocking algorithm imposed by Netflix.
Other streaming services
Because the aforementioned provider did just fine with Netflix, we decided to try it out on a couple of other services.
But, we had no luck with Hulu, Amazon Prime, CBS, and Fox, as we were unable to access all the content normally available.
Security
Along with performance and streaming reliability, it is the security that counts the most when judging the overall value of a VPN provider. So, this is the next part of our SecureVPN review and feedback.

Where is it based?
To find out more about the privacy and security aspects of this service, we need to start with the headquarters location. Founded in 2015, it is run by SecureVPN, Incorporated, a company based in the US.
While this may be a plus in terms of server speed and reliability, there are a couple of disadvantages to this. The main one is that the USA is a part of the Five Eyes alliance.
Thus, if Australia, New Zealand, the UK, or Canada ask for the info on your browsing activity, the provider might be inclined to give it to them.
Logging policy
This is where things get slightly complicated. SecureVPN ensures that you will have a safe and smooth browsing activity with its service. However, chances are your private info is at stake here.
Looking at their Terms of Service, there are numerous clauses pointing to the fact that they log both your external and internal IP addresses.
Thus, to even think that SecureVPN runs a no-log policy is ridiculous, which is not a good point for this review.
Protocols
The main issue that we have here is a lack of transparency.
Frankly, it was incredibly hard to find that SecureVPN is running on an OpenVPN protocol. While that is a positive thing, the fact that you can't change to another more iOS-friendly protocol, such as SOCKS5, is discouraging.
Additionally, they don't provide any concrete info about encryption. What this provider did do is suggest that you shouldn't worry about your privacy, as they use a bank-grade encryption system.
Still, this doesn't mean that they feature the industry standard of 256-bit AES encryption.
Leak protection
Lastly, this provider didn't fare well when it came to IP and DNS leaking. We put it to a series of tests, and it failed 50% of the time.
This puts you at a huge risk of your real IP address being revealed to the ISP. If you're looking for complete anonymity, we recommend you consider more secure providers such as ExpressVPN or NordVPN.
Torrenting
Among the few positive things related to SecureVPN is the fact that they do allow torrenting. All of their five servers are reliable and have good speeds, so P2P transactions and transfers shouldn't be an issue.
If you decide to use their free service, you will not be able to count on this feature. We tested many torrent sites and you can find our favorites here in case you are looking for something that is tried, tested, and trusted.
Bypassing Censorship
As you may know, when you travel, you can get a message on YouTube that the video is not available in your region. We can't say that SecureVPN is the best option if you want to access the content of different restricted websites as stated before in this review.
The first thing is that you shouldn't expect it to run in China.
This is due to the limited number of servers, as well as the Great Chinese Firewall that is quite complex to pass. On the other hand, they do seem to unblock some Netflix catalogs depending on your location.
Still, while SecureVPN offers an only average solution to bypassing geo-restrictions, providers such as NordVPN and ExpressVPN do much better. These leading providers not only unblock content that is restricted in China, but they also provide reliable and free streaming on all popular platforms.
Countries and Servers
While SecureVPN claims that they are the best provider in terms of safety and privacy, they never mention they are global. There is a good reason why. Yes, they do cover countries in the Americas, Asia, and Europe, but that is only five countries.
Looking at the server locations, we found out that there is one in the US, Singapore, Netherlands, India, and Luxembourg. We had the most issues with the India server, which doesn't come as a surprise considering that the company is based in the US.
For the price that you are paying, this number of servers simply doesn't work out. NordVPN, for example, offers over 5,000 servers in more than 60 different countries.
Compatible Devices and Connections
SecureVPN seems to be quite proud of their connectivity to major devices. We, on the other hand, aren't so happy after a complete review.
Devices supported
With the top-leading providers, you can set up a VPN on an iPad, router, computer, smartphone, and many more devices.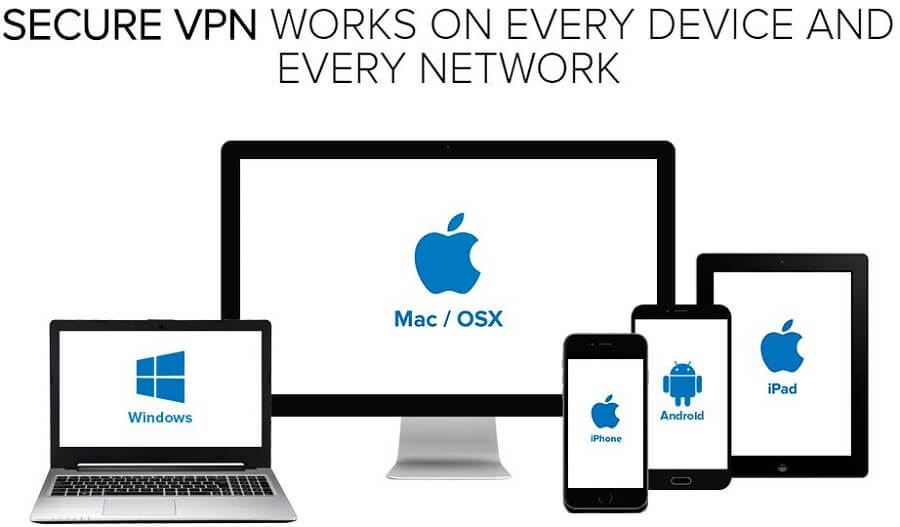 This is not the case with SecureVPN. It supports iOS, macOS, Windows, and Android, but nothing else. If you use Linux, Fire TV, Roku, or a router, you will not have an easy time using SecureVPN.
Simultaneous devices
The good thing is that you can connect up to five different devices at the same time. However, if you are using the free subscription package, then you can't do more than one as we saw previously in our SecureVPN review.
Support
Another huge issue that we have with this provider is related to their customer support. First and foremost, there is no live chat option. Even if we let this slide, their email team comes up with nothing but vague answers.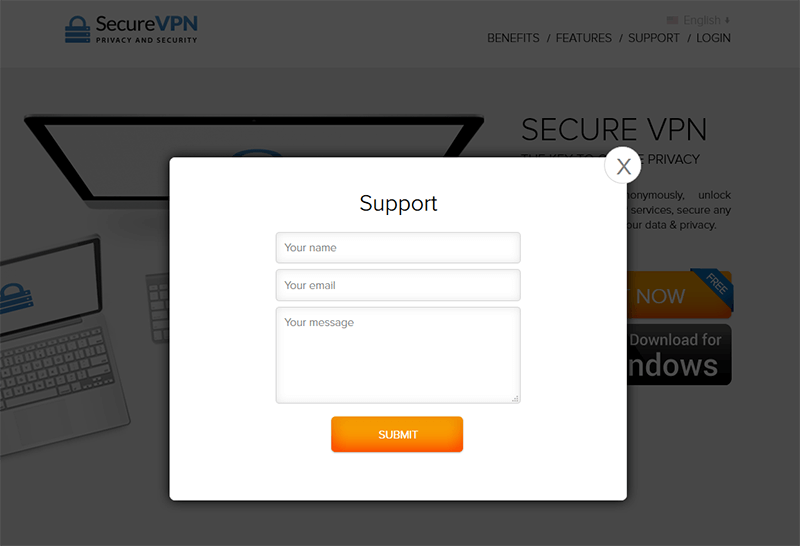 This means that, in the case of a more serious issue, you are essentially on your own. Additionally, they don't have a reliable refund policy.
Frankly, asking for a partial or full reimbursement will probably end up with you not getting a relevant answer. This is something to take into consideration when deciding on whether you want to pay them the subscription fee or not.
Value for Money
Finally, our skepticism is supported by the fact that their pricing is significantly higher than that of other top providers. As you will see right after in this complete review of SecureVPN, they are more expensive than other brands, such as ExpressVPN, CyberGhost, and NordVPN.
Price comparison
Compared to the aforementioned providers, SecureVPN's monthly subscription price of $7.99 is not something to be proud of. They do offer an annual subscription plan, in which case you would be paying $5.8 a month.
However, it is still not the most affordable service on the market. Yes, they have a free service, but it comes with a number of limitations.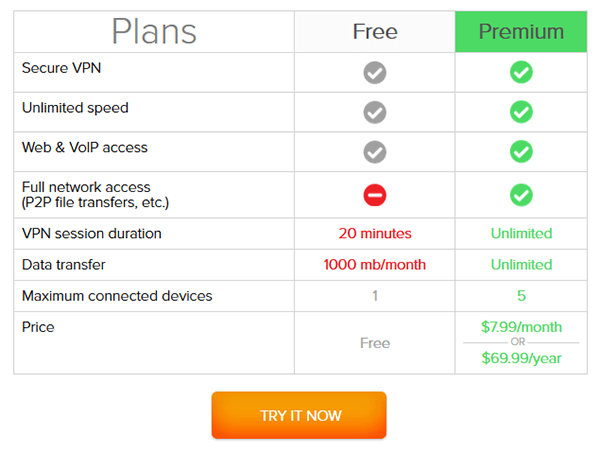 Payment types
Looking at the different methods that are compatible with this provider, PayPal, MasterCard, and eCheques seem to work the best. Unfortunately, Bitcoin is not supported.
Money-back guarantee
Considering that their statement related to the refund policy is quite messy, we can only conclude that there is no money-back guarantee.
Final Thoughts
If you are looking for a provider that is secure, up-to-date, and efficient with all censored content, then this provider is not for you. Not only do we have issues with their interface, as well as their customer team, but also with the fact that their service is overpriced.
Honestly, if what you are looking for is a reliable and easy-to-use VPN, we would suggest CyberGhost.
If you want providers that have no issues unblocking Netflix and other censored websites, ExpressVPN and NordVPN are the way to go! Each of these companies also offers thousands of servers for improved performance.
At the end of the day, SecureVPN is definitely not a VPN provider that we would place on our recommendation list.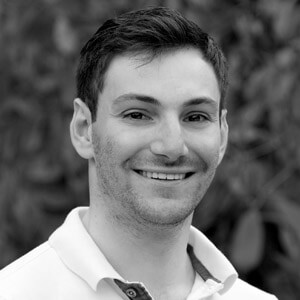 Flo is the founder of the-bestvpn.com. Really concerned about security on internet, he decided to create this website in order to help everyone find the best VPN. He's got a Business School background and now is 100% dedicated to keeping his website alive.