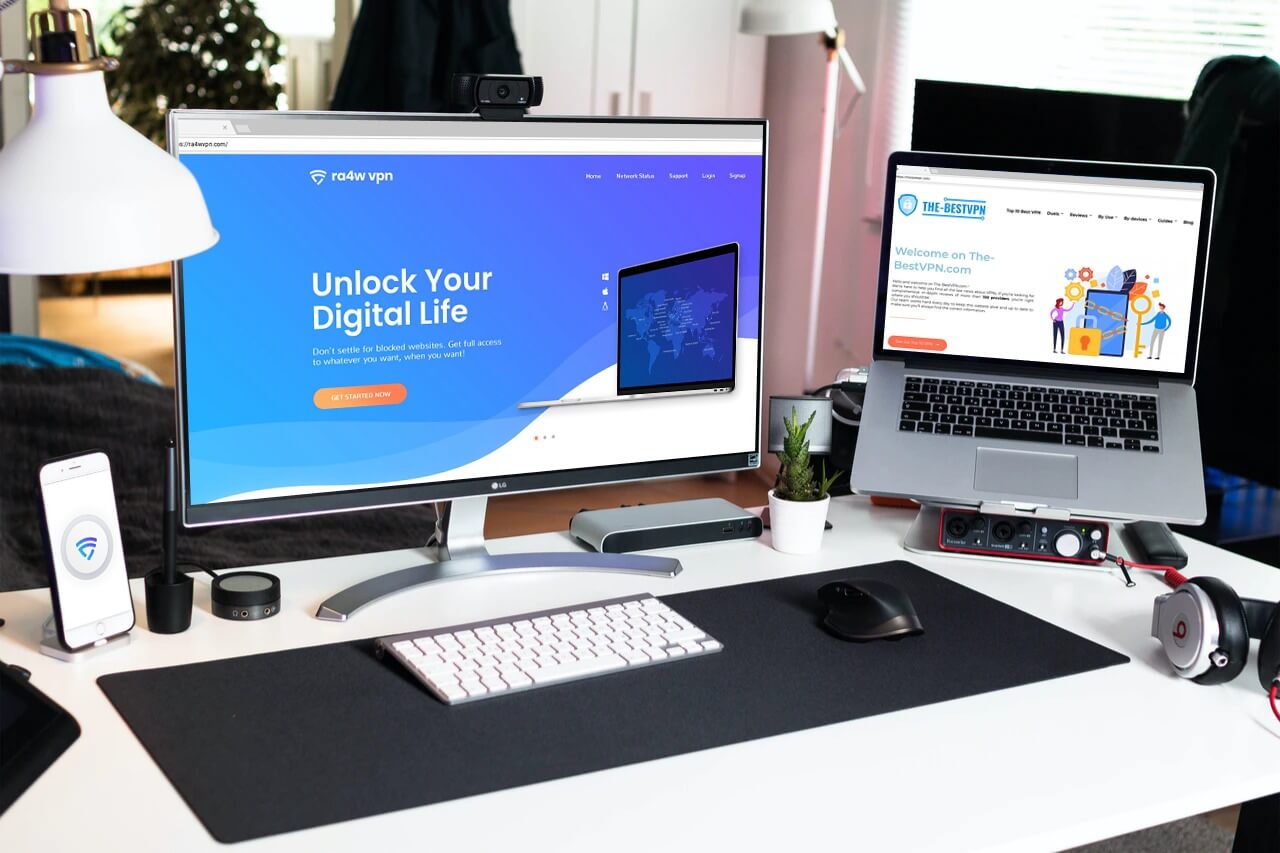 When looking for an affordable VPN that can provide you with reliable performance, RA4W VPN looks quite interesting. It has been around for just above six years and has attracted thousands of fans. Still, as you probably know, not every service is the same. While most providers claim that they allow excellent speed and security, that is rarely the case. Examples of excellent providers are NordVPN, CyberGhost, and ExpressVPN. These offer thousands of servers and are known for good speed, as well. How does the aforementioned provider compare with these, though? That is something we will be discussing in our review and test of RA4W VPN.
Our idea is to highlight the pros and cons and cover important aspects, including safety, speed, and overall performance. Additionally, we tested their customer service as one of the most important elements. If you want to find out more about how good this provider is, we suggest that you read on!
STRENGTHS:
No-log policy
Bank-grade encryption
WEAKNESSES:
US jurisdiction
Incredibly slow
DNS/IP Leaks
Blocked by Netflix
Limited servers
Device support
---
RA4W VPN ranks #68 out of 104 VPNs tested. Here are the best alternatives :
Is It a Paid or Free VPN?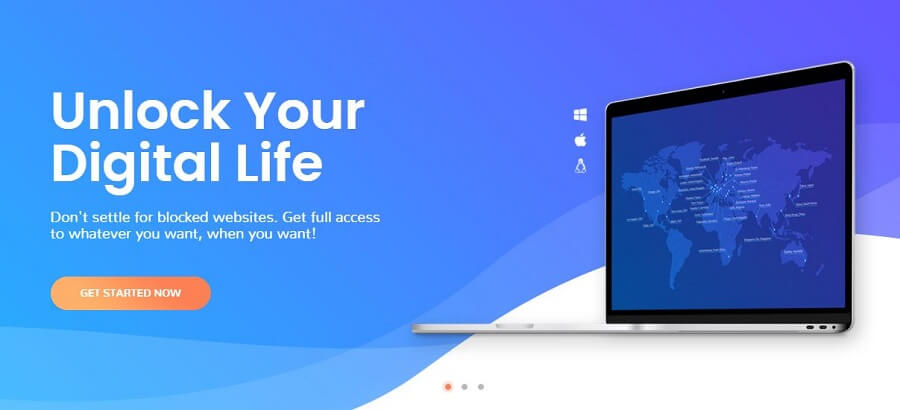 This is one of the most important questions when doing a VPN review. The thing is, while free VPNs can be good (such as Windscribe), most turn a profit by selling your data to third parties.
During our review, we found out that RA4W VPN offers only a paid service. They do not have a free trial that would allow you to get familiar with their features. Additionally, while their subscription price is quite low, they don't have a reliable refund policy.
That is something we will review later on.
For now, what is important is that this provider cannot be considered as a free VPN. On the other hand, you can find some free or paid VPNs for the iPad here.
Performance
Because this provider offers servers on three different continents, doing a thorough analysis of speed is quite important. For this RA4W VPN review, we have used a benchmark of 235 Mbps in download speed and 211 Mbps in upload speed.
Our starting position was in the UK. Frankly, we didn't have high expectations based on the experiences that others had. Unfortunately, we were quite right.
Speed
It would be wrong to think that a VPN can improve your internet connection speed. Any provider is going to slow down your speed due to the protocols and encryption that keep you secure. The real question is whether it will significantly affect your browsing activity or not.
VPNs such as ExpressVPN and CyberGhost do a good job of ensuring that the drop is not too significant. Still, as RA4W is on the cheap side, we didn't expect good performance.
Starting with the EU servers, we connected to the Netherlands. The upload speed decreased by 50%, while the drop in the download speed was a staggering 80%. You can't really expect to download or stream HD with these results as it is really bad!
The only good thing about it was the low ping at 45 ms. Still, with such slow speeds, that doesn't matter.
Our second test was connecting to a New York server. Surprisingly, the decrease in download speed was around 60% (which is just a little bit more than in the EU). On the other hand, we experienced a huge drop in the upload speed – it dropped down to 20 Mbps.
Additionally, the ping was close to 200 ms, which made streaming and even browsing impossible.
Bearing this in mind, we can't say RA4W is reliable for anything other than average browsing activity.
Without VPN (we were located in London) :

EU Server :


US Server :

Asia Server :


Stability
Considering the results above, it doesn't come as a surprise that the servers aren't that stable. While we didn't have issues with a reliable connection to the EU servers, the US ones were impossible to maintain.
Honestly, there wasn't a single session that didn't time out after 20 minutes. This affects the overall value of their service and raises the question of whether there is reason in praising any of the upcoming features in this RA4W review.
Streaming
There is just a shortlist of VPNs that can successfully unblock streaming services with any server. This is the kind of information that you can find on the-bestvpn.com. We weren't sure whether RA4W can or can't do so, which is why we performed a series of tests during our complete review.
Netflix
If you know a thing or two about VPNs, you know that unblocking Netflix is quite tricky. While it has become even harder in the past few years, the provider we are reviewing couldn't bypass the restrictions back in 2015, either.
After reviewing the available servers, we decided to try out two in Europe and two in the US.
Considering the unreliable connection we had with US servers, it didn't come as a surprise that the operation was not successful. We were redirected multiple times to an error page, and the US catalog stayed blocked.
On the other hand, things looked a bit better when we were connected to a server in France and the UK.
Unfortunately, we still couldn't unblock Netflix. The closest point we reached was seeing what shows were available without being able to actually access them. Thus, along with the speed and connection problems that we have experienced, this is another flaw of the given provider.
If you want to enjoy streaming on Netflix without any stress, we suggest you check out NordVPN or ExpressVPN.
Other streaming services
After concluding that RA4W VPN wasn't able to unblock Netflix, we went on to review its performance with other platforms.
Surprisingly, we were able to access Hulu and Amazon Prime, as well as BBC iPlayer. Still, this was degraded by the fact that, in most cases, it was too slow to enjoy streaming in HD resolution.
So, we won't recommend it if you're looking for a way, for example, to watch the Super Bowl 2023 while being abroad.
Security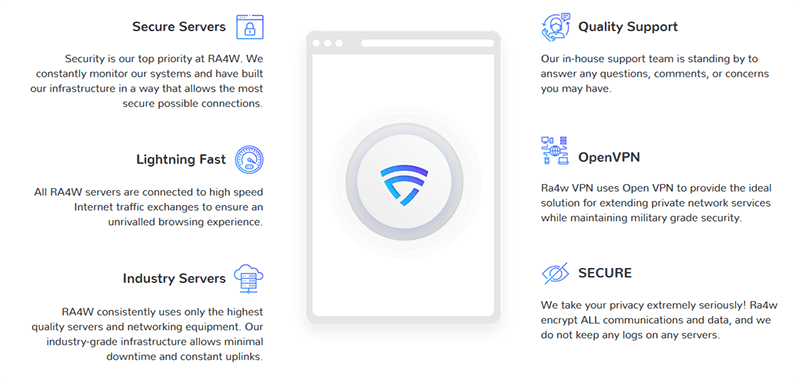 Almost any VPN provider makes bold claims about ensuring 100% anonymous browsing and blocking trackers. As you may have guessed, so does RA4W VPN. To determine whether this claim is true or not, we had to review a few different elements, including headquarters location and log policy.
Where is it based?
As mentioned above, we are talking about a VPN that is set in the US. To be honest, this is quite a bad start. The reason we say that is because of the Five Eyes alliance regulations. If authorities in New Zealand, Australia, the UK, Canada, or the US are interested in your browsing activity, RA4W VPN will hand it over.
This defies the main concept of using such kind of service, which is not to have your browsing data stored. While a US jurisdiction is not a positive thing, a privacy-friendly log policy can save the day.
Log policy
We were quite surprised that this provider stays true to their word when it comes to keeping no important logs. Yes, they will store info about payment history, as well as your email address, but nothing else. This is incredibly important for this part of our RA4W VPN review!
Firstly, you will not be bombarded by irrelevant ads.
Additionally, even if the authorities in the Five Eyes alliance ask for your browsing data, the provider will not have anything relevant to give.
But more generally, we do not recommend using a provider that stores your email address and payment information. If your information ends up in the wrong hands, you may have an issue.
Protocols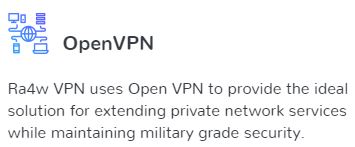 Things look quite good in terms of encryption and tunneling, as well. They use an industry-standard in the form of 256-bit AES encryption. This is seen as military-grade protection and should leave you worry-free that third parties can't hijack your browsing data.
Additionally, OpenVPN is the best protocol on the market. It supports macOS, Android, Windows, and allows good performance with iOS, as well.
Leak protection
Unfortunately, we weren't the most satisfied with RA4W's leak prevention. While there were no malware risks registered, the fact that it doesn't feature a kill switch may be a problem.
The thing is, if the connection crashes, your IP address might be revealed. That is not something you are looking to get out of a VPN provider. This also limits the torrenting ability of their service.
Torrenting
While not ideal in terms of leak protection or server speeds, the provider doesn't put any limitations on torrenting. Thus, whether you are connected to the US or the EU, you should be able to perform P2P sharing.
The main question is how effective will you be, though.
You don't want to risk the chance of your true location being sent to the ISP and therefore, we recommend that you subscribe to NordVPN or CyberGhost for better performance.
Bypass Censorship

Because they don't feature a server in Hong Kong, it is not a surprise that RA4W VPN can't unlock content in China. On the other hand, accessing other censored sites is made quite simple.
For example, people who travel to Mexico could use a VPN such as this one.
Our review confirmed that it is a good provider when it comes to bypassing geo-restrictions.
Countries and Servers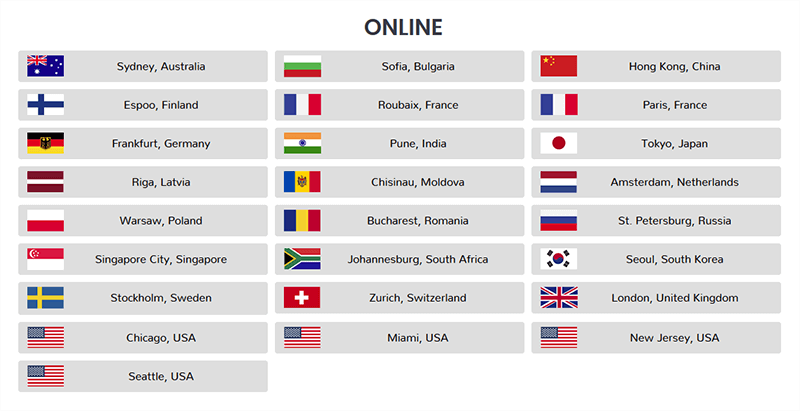 This is where things get tricky. While RA4W VPN makes a bold claim that it is a global provider, we wouldn't consider it as such. The number of servers that NordVPN and CyberGhost allow can in no way be compared to just 33 servers from RA4W.
Additionally, with most locations being in the US and EU, you can't expect to get versatile and reliable performance across the globe. Looking at their official website during our review, we saw that RA4W covers just 20 different countries.
Devices and Connections
We can't say that compatibility is the strongest point for this provider. Let's review what we found about this aspect of RA4W VPN.

Supported devices
If you were to look for RA4W VPN apps, you would find a single one for Windows. Accessing the service through any other device can be done with an OpenVPN workaround.
This makes things much harder for novice users. Additionally, note that you can't use their solution with a gaming console or a smart TV.
Simultaneous connections
Surprisingly, you can connect with as many devices as you want. This gives us hope that, in the near future, they might upgrade other features.
Customer service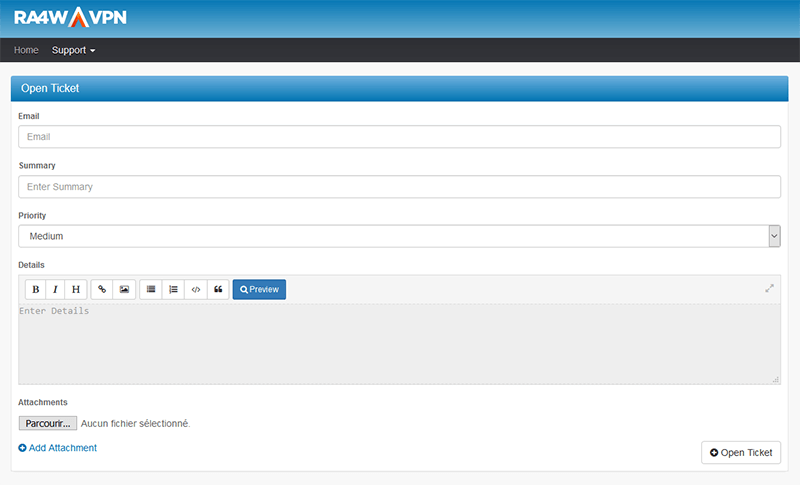 RA4W doesn't include the live chat option, but that doesn't mean that their customer team can't help you. On the contrary, we sent an email inquiry and got a response within a couple of hours.
Additionally, it was quite friendly and professional. And while it may not offer the best performance on the market, it certainly is focused on customer satisfaction.
Value for Money
To be honest, it is the incredibly low prices that made us review this provider in the first place.
Price comparison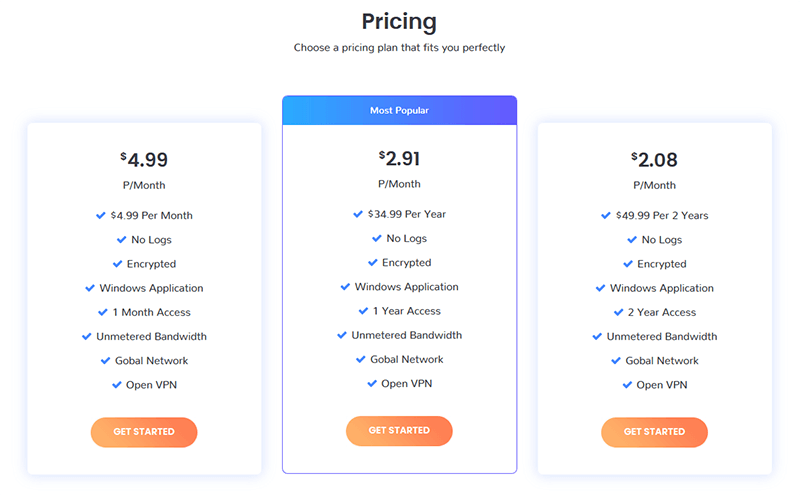 There are a couple of subscription options that deserved to be reviewed. What you should know is that all options offer the same features. The difference is the time span for which you are subscribing.
Starting with a single-month plan, it is set at $4.99. Compared to the best providers on the market, this is quite good. It gets even cheaper if you decide to go for an annual plan. In this case, you will be paying $2.91 a month.
Last but not least, they offer a 2-year plan. You can get it for a single charge of $49.99 (2.08$/month). With everything in mind, it is safe to say that RA4W is well-priced.
Payment types
Along with the affordable subscription options, we love that you can pay with Bitcoin and stay anonymous. Moreover, it supports PayPal, credit and debit cards, and popular cheques.
Money-back guarantee
Their refund policy is quite unreliable. You can't ask for a reimbursement if you are not satisfied with the service. On the contrary, the only time their support will accept this request is if the service itself suffered a defect.
The second scenario is if you didn't receive their service in the first place. This doesn't happen that often and leads us to the conclusion that you shouldn't rely on the potential money-back guarantee.
Extras
There are no extra features that we can discuss or would like to review after everything we covered above. It is safe to say that this provider is not worth the money, and therefore adding anything further at this point would be moot.
Final Thoughts
Is RA4W a provider that we recommend? Unfortunately not. Yes, it does have a reliable privacy policy, but that's about it. The limited number of servers and incredibly slow speeds place it #68 out of 104.
It can't compete with leading names, such as NordVPN, ExpressVPN, or CyberGhost. We recommend these if you want to enjoy a full-on VPN service without getting stressed.
Our last words are to say that we do not recommend this VPN provider, even if you are desperate. Even some free VPN options are better.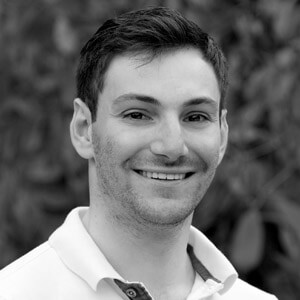 Flo is the founder of the-bestvpn.com. Really concerned about security on internet, he decided to create this website in order to help everyone find the best VPN. He's got a Business School background and now is 100% dedicated to keeping his website alive.