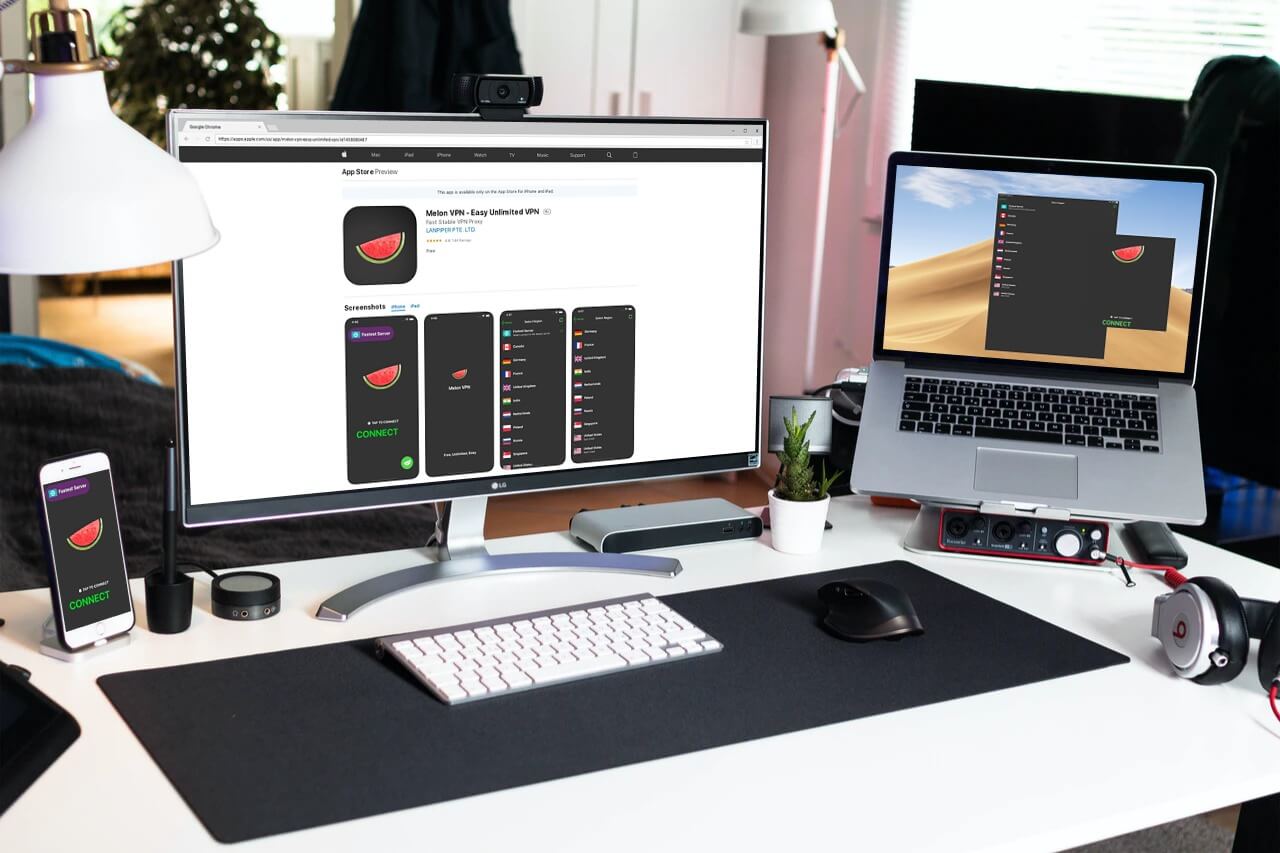 There are a few different elements that you want to consider when looking for the best VPN on the market. Apart from the overall performance, aspects such as security and compatibility play a huge role in whether a service is worth your money or not. Considering the number of VPNs that are currently on the market, finding the right one shouldn't be an issue. You probably know of a few popular providers, such as NordVPN and ExpressVPN. However, we have decided to go ahead and discuss a lesser-known specialized service. In this article, we will be going through the pros and cons of Melon VPN.
Unless you are really invested in this matter, you probably haven't heard of this provider. Does that mean that it is unreliable? While it is too early to draw any conclusions, we can say that this company certainly didn't do a good marketing job.
For this Melon VPN review, we subscribed to the service and performed a series of test sessions to find out more about it. Keep in mind that it is compatible with no device other than Android and iOS. Thus, you may want to look elsewhere if you are a computer or macOS user.
To find out more about this VPN, read on!
STRENGTHS:
Easy to use
Good number of servers
WEAKNESSES:
Incredibly slow
Unreliable customer service
Sketchy logging policy
Blocked torrenting
Blocked Netflix
Limited compatibility
Malware risks
---
Melon VPN ranks #91 out of 104 VPNs tested. Here are the best alternatives :
Is It a Paid or Free VPN?
We will be starting our review for Melon VPN by discussing whether it offers a free trial or not. Many providers are completely free of charge, but in most cases, they sell your data for a profit.
Is this the situation with Melon VPN, as well? Apparently, yes. This provider claims to offer unlimited data transfer and hundreds of servers without you having to pay anything.
Still, considering their logging policy, which is quite sketchy, we can say with confidence that it may not be the best deal out there.
As a great alternative, we would suggest TunnelBear, which is not only free but also safe and secure.
Performance
It is impossible to review a VPN without discussing the overall performance. As you know, any service that will hide your original IP address and encrypt communication is going to slow down your internet connection.
The question is whether the drop in speed is acceptable or not. Not only this, but a service that is not able to provide you stable connection and avoid timing out every couple of minutes is not a reliable one.
Let's go ahead and review how Melon VPN did in this aspect.
Speed
We didn't start with big expectations because their service is completely free. Unfortunately, you just can't expect the best performance out of such a provider.
We tested four of their servers and found the results to be quite similar when it comes to overall performance.
Note that we used a benchmark of 235 Mbps for download speed and 211 Mbps for upload speed. This is what we found.
First, we connected to their server in Germany, which was the closest considering our primary location is in the UK. We found that the ping spiked to 70 ms, while both our download and upload speed went down by 75%.
Take into consideration that our benchmark was 235 Mbps for download and 211 Mbps for upload speed. Thus, the results after connecting to this server were not optimal.
Our second test was done with the US server, and we experienced even more dramatic speed changes with this one. Our download speed dropped to 35 Mbps, while our upload speed went down to 5 Mbps. Also, the ping was at 200 ms.
This means that streaming HD or torrenting would be impossible using this provider.
The third location that we tested was in Canada, and, while the connection was more stable, the speed was not acceptable. It dropped to 25 Mbps for download and 7 Mbps for upload.
Last but not least was the server in Singapore. As expected, the usability of this one was zero. The ping spike was huge and came in at 400 ms, while we experienced staggering drops of +90% for both download and upload speed.
Without VPN (we were located in London) :

EU Server :


US Server :

Asia Server :

If you are looking for a reliable provider, Melon VPN is simply not adequate. We suggest that you check out our review of FastestVPN here as a great alternative.
Stability
The second thing that we decided to review when it comes to overall performance is connectivity. As expected, the results were quite disappointing.
We couldn't use the VPN while connected to the US and Canada servers without getting disconnected multiple times.
On the other hand, the main issue that we had with the European servers is that we were constantly redirected to the closest random server. In our case, we were redirected to one set in the UK. Thus, we weren't able to use France and Germany locations without disruptions.
This certainly is not optimal if you are an online gamer and you need a stable connection.
Streaming
It would be wrong to think that an unreliable provider like Melon VPN would be able to unblock the censored streaming content. Apart from its aforementioned flaws, the fact that there has been an ongoing war against VPNs since 2016 doesn't help.
Streaming platforms imposed heavy restrictions to stop VPNs, preventing many providers from accessing its content. Also, consider the fact that not many providers can do this in the first place.
Netflix
While we were quite confident that our success rate with popular streaming services was going to be zero, we still tested it. Our review for Netflix went just as we initially expected.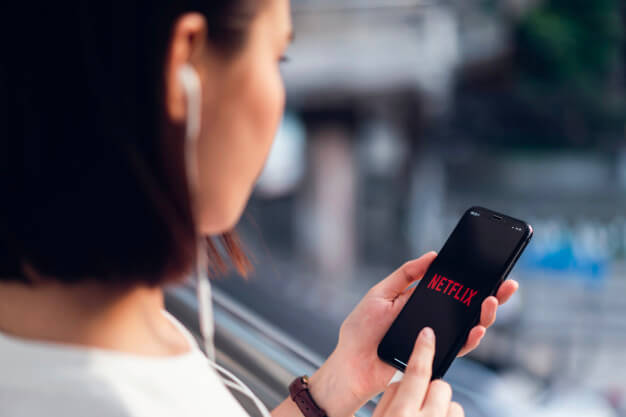 After connecting to several servers, including the ones in the US, Canada, France, and the UK, we didn't have any luck whatsoever. Every time we tried to connect to Netflix and unblock a censored catalog, we experienced a "streaming error".
Thus, we couldn't really give Melon VPN a pass when it comes to its streaming ability.
For a provider that can unblock Netflix, we would suggest CyberGhost and ExpressVPN as the leading names when it comes to overall performance in this aspect.
Other streaming services
We weren't off to a good start with our Melon VPN review. It is slow and not able to unblock the most popular streaming platform. Did this mean that it couldn't work with other services, either?
Unfortunately, yes. Much like we did in the aforementioned test session, we tried to stream Hulu and Amazon Prime using different servers. Unfortunately, not a single one worked.
However, we were able to unblock age-restricted and censored content on YouTube, but this can't be considered a deal-breaker.
Security
We can't determine whether you should give a VPN a chance or not without doing a review of the security features. The thing is, most users subscribe to this type of service to experience protected and anonymous browsing.
There are a couple of elements that make for proper security and privacy policy. Let's take a look.
Where is it based?
The first question is related to the location of the company's headquarters. Unfortunately, we are not off to an optimal start considering that Melon VPN is based in the US. The main issue with this is that the country is a part of the 5/9/14 Eyes alliance, and, as such, the provider obliges to this agreement.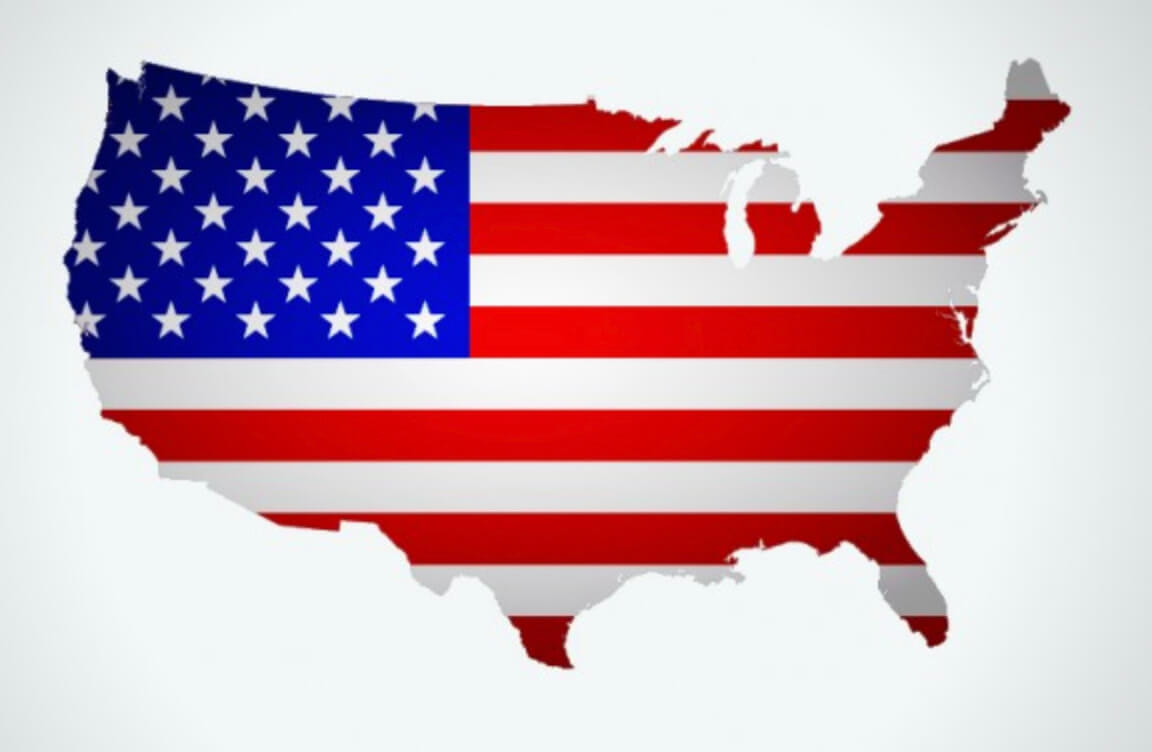 Thus, in case any of the relevant authorities ask Melon VPN for your data or privacy info, they will have to hand it over. However, this wouldn't cause a lot of damage if the provider was highlighted by a strict no-log policy. Sadly, that is not the case.
Log policy
As we have just mentioned, there are a couple of issues with their data storage policy. Apparently, Melon VPN keeps track of your payment history, downloaded files, and email address.
This can all be used to turn a profit by selling it to third party websites that will later bombard you with ads.
Protocols
One of the main flaws of this VPN is that the encryption is not according to the latest standards. The 4096-bit RSA may have worked a couple of years ago, but today, it is hard to feel protected without 256-bit AES encryption.
Additionally, there is just a single protocol that is offered, and that is PPTP. It is compatible with older devices but doesn't support anything other than Android.
Leak protection
Last but not least is whether you can feel protected from WebRTC and DNS leaks or not. Surprisingly, this VPN does include a built-in kill switch, which should minimize the risk of IP leaks.
On the other hand, we performed a series of tests and found the danger of malware to be quite high. That is something you should definitely consider.
Torrenting
While Melon VPN doesn't expressly forbid P2P and BitTorrenting, it certainly is not the best provider for this purpose. Looking at our review results for overall performance, you can't really expect fast and secure transfers.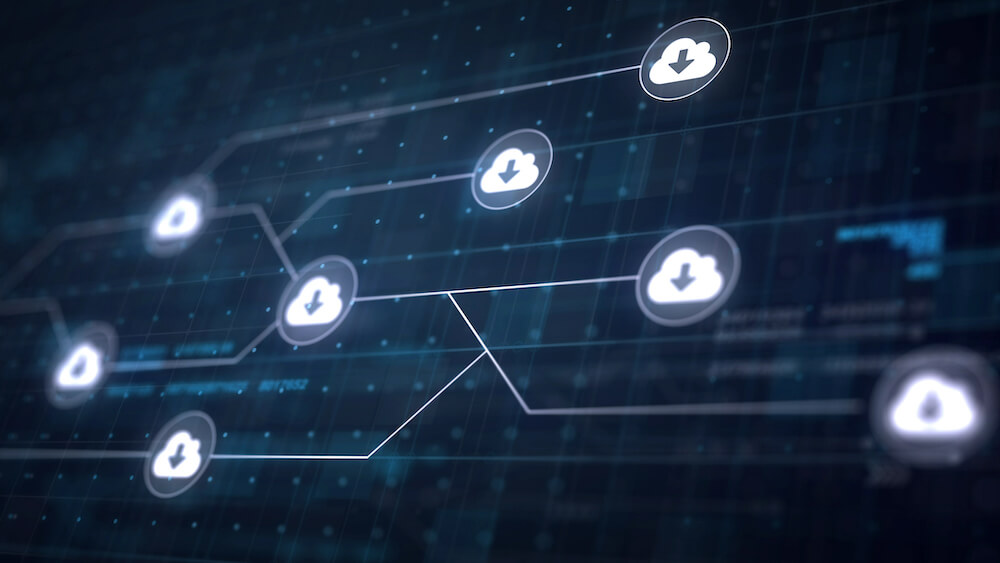 Yes, this service has a built-in kill switch to protect you from revealing IP addresses, but that might not be enough to give it a pass.
We suggest you consider subscribing to CyberGhost as one of the most efficient VPNs in this regard.
Bypass Censorship
Among the different reasons why people decide to use a VPN is the ability to go through geo-restrictions. We had high hopes for this provider, considering that it has over 100 servers across the globe.
Unfortunately, we didn't get anything more other than unblocking legal gambling sites and being able to log in to local bank accounts. If you were hoping to bypass the Great Chinese Firewall, you should look elsewhere.
This provider doesn't feature a stealth mode or a Hong Kong server that would allow this in the first place.
Countries and Servers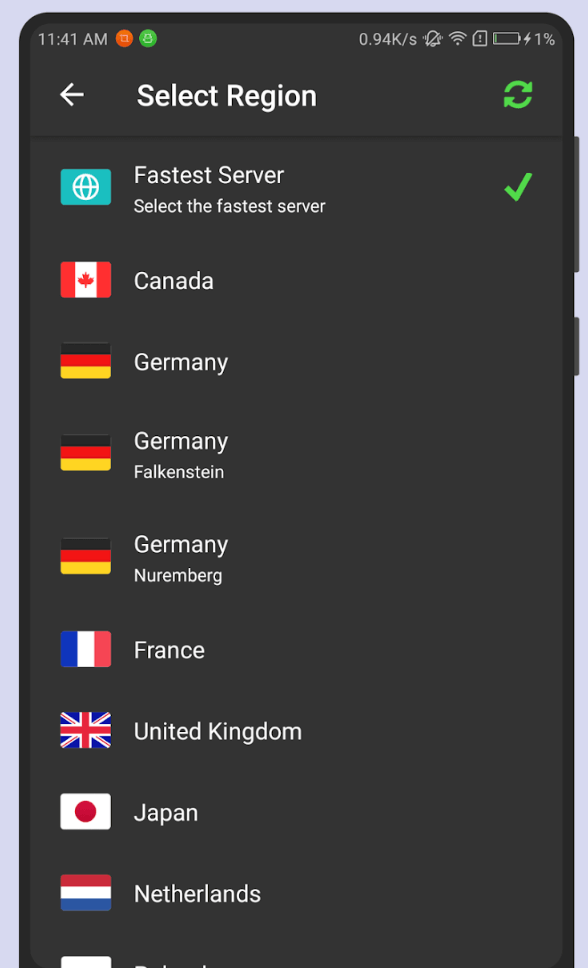 As we have mentioned above, Melon VPN is not necessarily that bad when it comes to its server park. It covers four different continents, including Europe, Asia, North America, and Australia.
Our favorite servers are in the East Coast US, Germany, the UK, and Singapore. We say this because of the potential to unblock versatile censored content.
In reality, these servers don't offer reliable and fast connection. The total number of offered locations is just above 100.
On the other hand, NordVPN, for example, offers over 5,500 servers that are fast and stable. Private Internet Access is also a very famous VPN provider in the US.
Devices and Connections
Whether a VPN can be connected to different devices is among the few important aspects when it comes to overall value.
Supported devices
The main issue that we have with this provider is that users of Windows, macOS, Linux, or any other popular devices will not be happy.
There is just a single predetermined client, and that is for the users of the Android and iOS operating systems.
Simultaneous connections
Additionally, the number of devices that you can use at the same time is limited to one. This is incredibly low, considering the average count of 3-5 for most providers.
Customer Service
To be honest, we can't say this is a strong point for Melon VPN. We always do our best to objectively review customer service, and it was quite easy to do so here.
They don't feature a live chat option or a knowledgeable base. Thus, your only option is to contact them via email.
While we did get an answer within 24 hours, it was quite unprofessional and didn't help our case.
Value for the Money
The fact that it is highlighted by free service does not leave us a lot of room for discussion when it comes to value for the money.
This is not the greatest thing, considering that it probably sells your data to third parties to make up for a lack of subscription fees.
Final Thoughts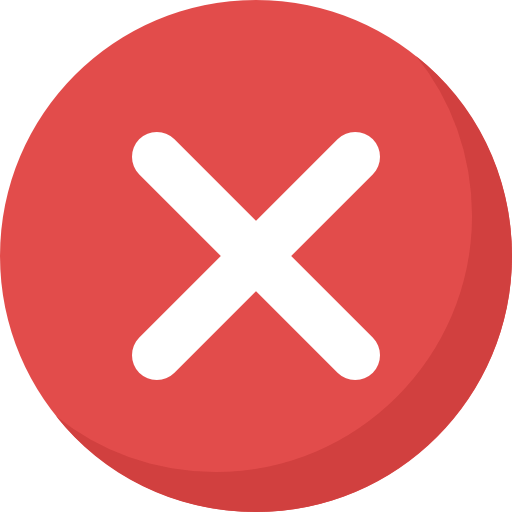 We would rank this VPN #91 out of 104. It is a fact that there are much better options for average Android/iOS users than this one.
Yes, the interface is user-friendly but other than that, you can't rely on anything else. Slow servers, a sketchy log policy, and low overall performance make it a VPN to be avoided.
If you want to see a good duel between top providers, read this article https://the-bestvpn.com/expressvpn-or-nordvpn/!
Overall, we must say that we would never recommend this virtual private network provider to anyone.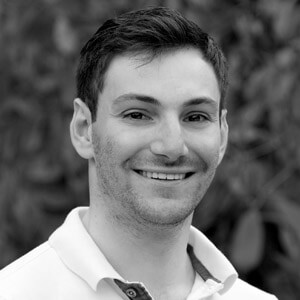 Flo is the founder of the-bestvpn.com. Really concerned about security on internet, he decided to create this website in order to help everyone find the best VPN. He's got a Business School background and now is 100% dedicated to keeping his website alive.