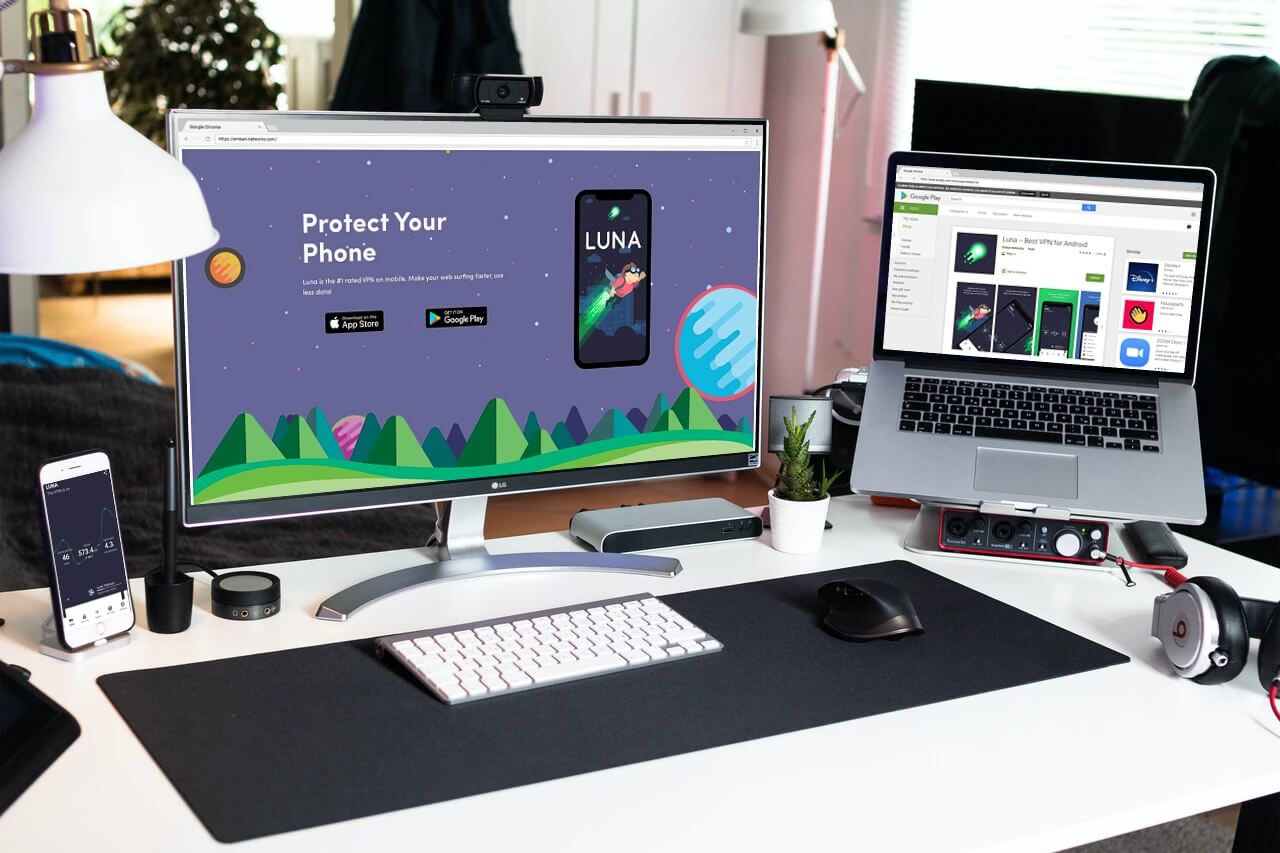 Among the many different VPN providers, not all of them are effective when it comes to blocking ads, etc. Now, we all know that different platforms including Hulu and YouTube can be quite annoying when it comes to this aspect. That is why subscribing to a VPN service that can save you from trouble is a wise choice. We did some market research and came across Luna VPN. Bear in mind that this app is compatible with iOS and Android devices but can't run on Windows or Mac. Thus, if you are an iPad, iPhone, or Android user, you might be interested to read our full review and test of Luna VPN.
Looking at the different reviews, we discovered some divided opinions. While one group of people praised the service, saying that it is the best ad-blocker out there, others felt like their privacy has been compromised.
To find out who is right, let's go through our review for Luna VPN, discussing the potential advantages and disadvantages of this app. Without further ado, let's get to it!
Negatives
US jurisdiction
Vague log policy
Unreliable customer service
Limited torrenting
Blocked by Netflix and many more
Slow
---
Luna VPN ranks #80 out of 104 VPNs tested. Here are the best alternatives :
Is It a Paid or Free VPN?
For this Luna VPN review, probably the most important question is how it makes a profit. Honestly, coming across a reliable free provider is not a common thing. Windscribe and TunnelBear offer awesome performance without compromising your privacy, but is that the case with Luna VPN?
Unfortunately, it doesn't seem so. The main problem that we have with this provider is that there are a couple of proofs implicating that they might sell your data. What good is an ad-blocking service if your browsing logs will be given to third parties?
This is highly likely because it is the method most free VPNs use to make a profit. In the end, it all comes down to whether you want to take such a risk. The other option is to look for another provider that may charge a fee but ensure robust security features.
If you would ask us, giving up on Luna VPN might be the best choice.
However, we will go ahead and review other aspects, as well, to determine the overall value of this provider.
Performance
Looking at what Luna VPN has to offer, we couldn't really find relevant info on the number of servers during our review. This made it harder to expect anything before trying out their service. We installed the iOS app and connected to a couple of different servers, all set in the US.
Needless to say, we were quite disappointed.
Speed
The fact that Luna is not a regular VPN, but rather an ad-blocking app, made us doubt its overall performance. We started with a benchmark of 235 Mbps for download speed and 211 Mbps for upload speed.
Under regular circumstances, these stats would allow reliable streaming HD and torrenting. Still, like any other VPN provider, we must expect the speed to decrease at least a small percentage.
First, we connected to a server in New York. As our primary location was in the UK, we weren't surprised to see the ping reach above 150 ms. The download speed dropped to 45 Mbps, while the upload speed dropped to 33 Mbps.
Thus, even if Luna VPN can block most of the irrelevant ads, you still won't be getting optimal performance.
Things were even worse when we connected to a server in California. The drop in both download and upload speed was 85%, and we experienced significant issues with overall connectivity.
Therefore, this provider is not the one you can rely on for swift performance.
Without VPN (we were located in London) :

New York Server :


California Server :

Check out ExpressVPN or our review of ProtonVPN, which is a very fast provider, if you are looking for a good alternative.
Stability
While the iOS app itself is up to date and shouldn't be hard to use, the reliability of the featured servers is nowhere near good. We experienced more than a few connection time-outs and couldn't try more complex activities, such as online gaming.
It did work its way through to block ads on YouTube, Hulu, and a couple of other streaming services. However, we still aren't satisfied with the overall performance.
Streaming
After discussing the speed and stability, the logical question is whether it can unblock streaming platforms or not. Looking at the description of Luna VPN, we couldn't expect much.
The company itself claims optimal ad-blocking performance. It doesn't say much about whether it will allow you to stream HD or not. We went ahead to check its performance on multiple servers, and here is what we found out:
Netflix
Being familiar with how the most popular streaming service works, we predicted that the success rate with Luna VPN would be 0%. We tried to connect via three different US servers and were immediately taken to an error page.
Other streaming services
While the aforementioned results weren't promising, we had a better experience streaming Hulu and BBC iPlayer. Not only that, but we could also unblock Amazon Prime in the US.
Additionally, we had no issues whatsoever with ads popping out. Thus, in terms of how well Luna VPN serves its main purpose, we can give it a big plus.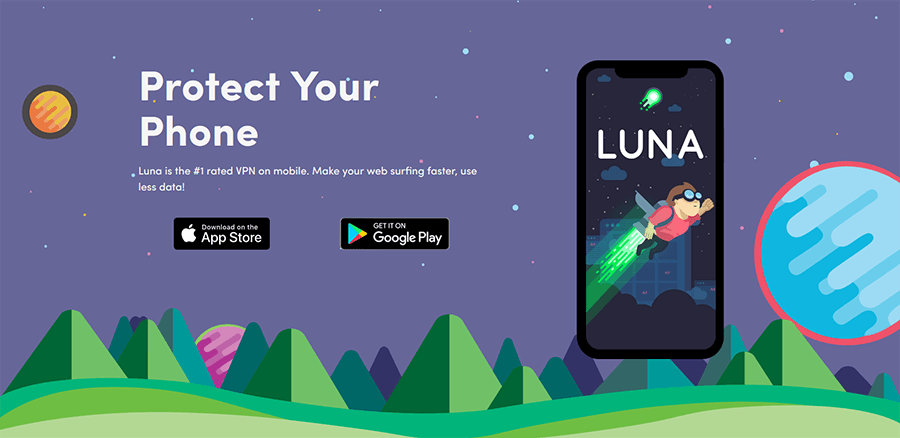 Security
The main issue that people have with this app is its unfriendly privacy policy. While the provider itself claims to be the fastest and most secure on the market, that is not true. On the contrary, what you are looking into is exchanging your browsing data for an ad-free experience.
Is it worth it? We don't think so.
Where is it based?
Right off the bat, this is an issue. As the provider is set in the US, it adheres to the regulations of the 5-Eyes Alliance. In the wider picture, this means that any of your browsing data can be handed over to authorities upon request.
This is the opposite of what you are looking for when subscribing to a VPN provider. Now, this wouldn't be as bad if the provider ensured a no-log policy. Unfortunately, Luna VPN doesn't do that as we've seen during our review of its service!
As mentioned above, they make a profit by selling your data to third parties. This requires that they track and store connection logs.
Log policy
While Luna VPN serves its main purpose, that comes at a huge price. Not only is info such as your email address and payment history stored, but so are your clicks and browsing history.
This means that your privacy is completely compromised and that you are not actually enjoying a VPN service. While a hacker may not be able to trace you, the fact that the provider places your data on the market is a deal-breaker.
Protocols
As a company, Luna had to justify their unreliable privacy policy. This is why they placed a focus on ensuring industry-standard tunneling and encryption. Thus, you are looking at an IKEv2 protocol, which is the ideal protocol for an app that is suitable for iPhone and iPads.
On the other hand, it can't work on any other device. Still, the encryption is good and comes in the form of 256-bit AES. Is this enough to make up for an unfriendly log policy? We wouldn't say so.
Leak protection
Due to the aforementioned tunneling and encryptions, we weren't surprised to see good leak protection. There is a built-in kill switch that should prevent your true IP address from getting revealed.
While Luna VPN ensures this kind of protection, the fact that they will sell your private info makes it contradictory.
Torrenting
People who like to download torrents should always protect themselves with a VPN. Is Luna VPN the one you can trust for this purpose? Absolutely not. As we have mentioned above, they do offer good leak protection and reliable tunneling protocols.
However, the servers are almost unusable for P2P transfers. Additionally, the fact that they make a profit out of your browsing data may put you at risk of serious legal consequences. This is because torrenting is related to copyright infringements.
If the author finds out you are downloading their work for free, they have the right to sue and ask for a reimbursement.
Bypass Censorship
We weren't surprised to notice that Luna VPN is not the best provider if you are looking to bypass geo-restrictions. It doesn't work in China, which is mostly due to lacking a Hong Kong server. On the other hand, it at least blocks the ads on different sites, including bookmakers, YouTube, Hulu, and Spotify.
Thus, depending on what your needs are, it may or may not work. Certain reviews are claiming that, when used along with ExpressVPN, Luna VPN is an adequate choice for bypassing restrictions.
Still, if you already subscribe to some of the leading providers, we suggest you use it with an ad blocker that doesn't sell your data.
Countries and Servers
It would be wrong to consider Luna VPN as a global provider in this review. We say this because they offer only a couple of servers in the US. Even these are not transparent enough, and the performance is nowhere as reliable as needed.
On the other hand, we see NordVPN and CyberGhost as great alternatives that feature thousands of servers. Subscribing to one of these will allow you to enjoy a stress-free performance with optimal security.
Devices and Connections
This is not the first time that we have done a compatibility review of an ad-blocker. In most cases, it works with only a single operating system. This is true with Luna VPN, as well.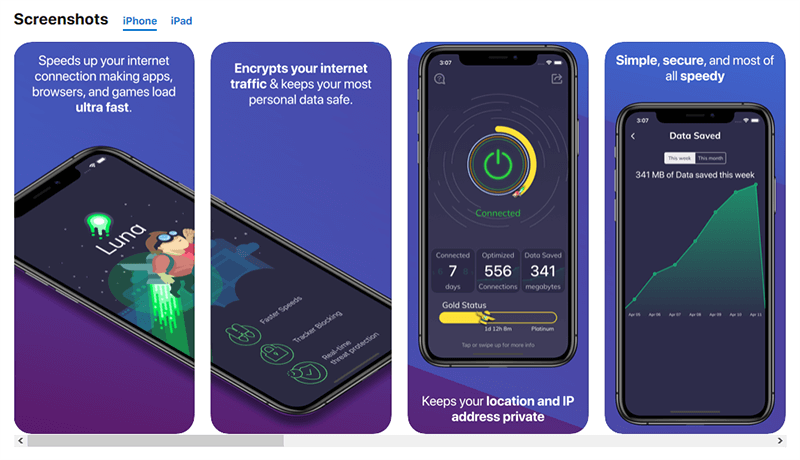 Supported devices
As we have mentioned above, this app was made to be iOS and Android friendly. The interface itself is simple for novice users. However, the fact that it can't be installed on Windows and macOS detract from the overall value.
Simultaneous connections
Along with this, we noticed that you can connect with only a single device at a time. While not a surprise for a service that is free of charge, it is below the average number of three devices offered by most providers.
Customer service
If you were expecting the customer service team of Luna VPN to be its strong point, then you are mistaken. It doesn't come close to the one that is offered by ExpressVPN or CyberGhost. While there is a live chat feature, it is almost unusable.
We sent multiple inquiries and never reached the operator.
On the other hand, their email response is more efficient. Still, the fact that we got a response doesn't mean that it was useful. On the contrary, we asked about their privacy policy, and they answered in a general-purpose sense.
Thus, while they admitted to storing your data, they claim it is solely for your security. This can't be true.
Value for Money
Before coming up with a final verdict, we needed to review whether this service holds any value or not.
Price comparison
The fact that this is a free solution means that there aren't any subscription options. This is not necessarily optimal as, instead of paying a subscription fee, it is your browsing data that will be sold for profit.
Payment types
There aren't any payment options, considering that Luna VPN doesn't charge anything as stated previously in this review.
Money-back guarantee
The fact that you don't pay a single dollar means that there is no refund policy. Thus, you are using their service at 100% of your own risk.
Extras
As Luna VPN is merely a reliable ad-blocker, there aren't any additional features we could review.
Final Thoughts
Looking at the pros and cons of this provider, we can't say that it is worth the risk. Because of that, we rank Luna VPN to be #80 out of 104.
While it does block ads on most sites and streaming platforms, it does so for a high price. No, you will not be paying a high monthly fee, but rather you will be compromising your private info.
What Luna VPN does is sell your connection and browsing logs to third parties. This is not acceptable! Thus, we suggest you consider some of the other leading providers, including ExpressVPN and NordVPN.
If you liked this article, you will also like our review of VeePN.
Our last remarks are that you would be making a big mistake using this provider as a VPN to protect your online privacy and security.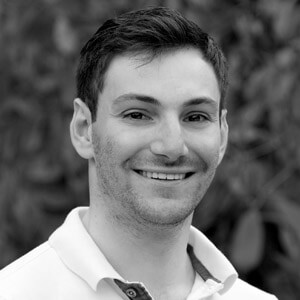 Flo is the founder of the-bestvpn.com. Really concerned about security on internet, he decided to create this website in order to help everyone find the best VPN. He's got a Business School background and now is 100% dedicated to keeping his website alive.