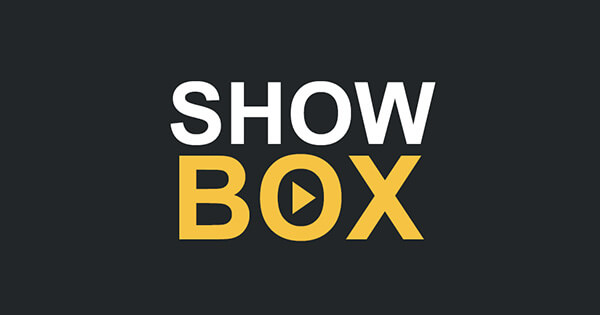 If you're enjoying streaming daily, you're well aware of what Showbox is. This is a platform that lets you enjoy your favorite shows and movies for free, which is one of the reasons why it's so popular. When it comes to free streaming, though, it's debatable if it's safe and legal. That's why we're going to see if Showbox is legit and if it'll get you in trouble for enjoying it.
Is Showbox Safe?
To see if Showbox is safe, we first need to see how it functions. In short, it works the same as Popcorn Time, which is yet another popular streaming platform. Popcorn Time is an app through which you can stream shows and movies for free.
However, the trick is that the streaming on this platform is the same as torrenting. In other words, the platform fetches your movie from different torrent sites, which you then see on your screen.
It's basically downloading and watching a movie at the same time. This is how Showbox and Popcorn Time work, making them safe to a certain extent. The thing that both of these platforms share is that they recommend you to install the VPN.
In the following paragraphs, we'll see why.
Since Showbox is so popular, numerous clones started appearing on the internet. These sites have different domains and they all look the same as Showbox. These platforms are not safe and can harm your computer with viruses, malware, and trackers that will not allow you to keep your privacy online.
The original site of Showbox, however, is safe and will not inflict any damage to your computer.
Is Showbox Legal?
The legality of Showbox depends on your jurisdiction. In 90% of the cases, this streaming platform has pirated content, and that is, in many countries, illegal. We're talking about western countries, such as the USA, Germany, Italy, France, Canada, Portugal, and so forth.
Some countries, on the other hand, have nothing against streaming pirated content. In this case, you can get away with binge-watching shows and movies on this service. The trick is that it's not always about your government or the ISP.
Sometimes, big Hollywood companies can sue the website and the users who gain access to the content. Through your ISP (Internet Service Provider), the government can extract your IP address and see what you've watched or done online in general.
And that is, our friends, where you can get into a legal entanglement.
You can't always know if Showbox is legal in your jurisdiction, which is why using a VPN is a smart thing. It will obfuscate your IP address, making it impossible for others to track your online activity.
Stay Anonymous All the Time With ExpressVPN >
It will allow you to stream movies and shows on Showbox, without fearing legal issues and consequences.
Why Using a VPN for Showbox is a MUST?
It's quite obvious that you need to use a Virtual Private Network for a service like this. But, for those wondering why, let's delve deeper into this subject:
Avoiding Legal Consequences
As we mentioned above, a VPN can help you avoid all of the legal issues that can occur in this case. The governments around the world are keen on putting an end to pirated content and they impose some expensive fines for users who oppose this law.
Depending on your location, fines can range from $1,000 to $20,000 for something like this. This service will let you hide your IP address, which is going to prevent the government or your ISP from snooping around your back.
They won't be able to see you online or track your online activity. This means that they can't impose any restrictions or fines, even when you enjoy safely Showbox.
Bypass Geo-Restrictions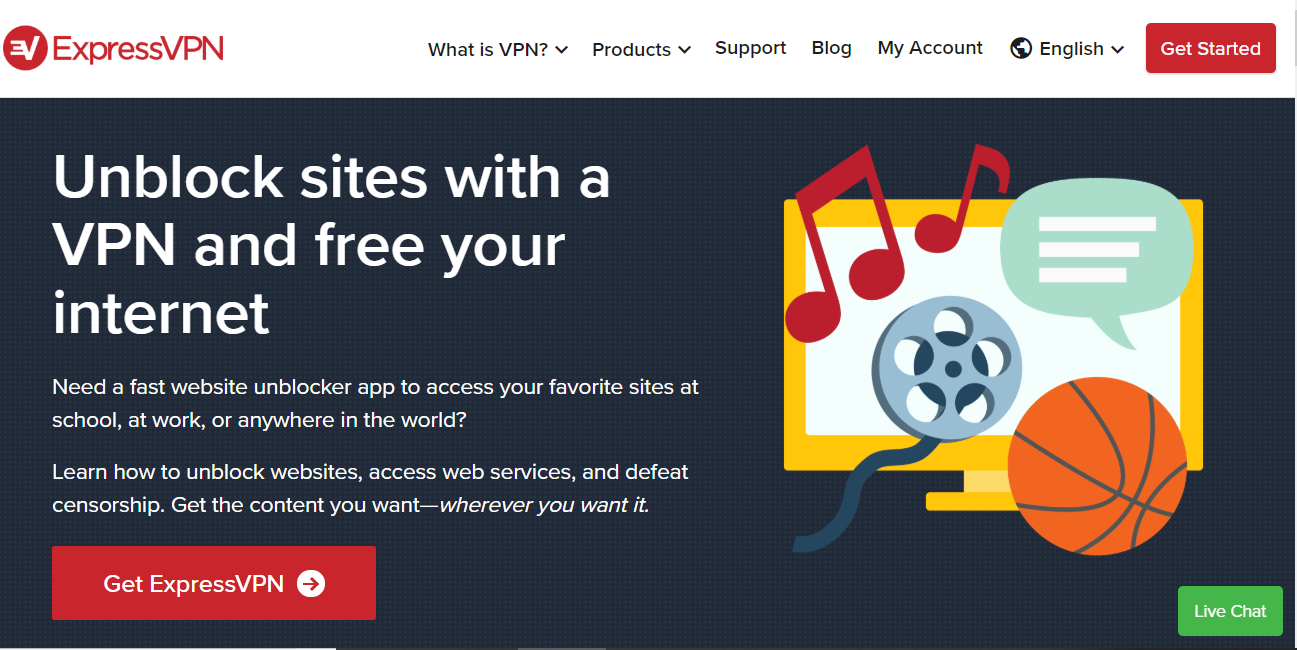 Showbox is a platform available pretty much worldwide. But, due to the laws of some jurisdictions, certain countries have censored some of the service's servers. What does this mean for those who use it?
Well, simply put, it means that Showbox won't be able to fetch data from a particular server in another country, which will prevent you from watching a movie or TV show you want. A VPN like ExpressVPN lets you change your online location, which will rectify this issue in a matter of seconds.
Once you connect to a server in another country, exploring the web anonymously and streaming will be a breeze.
Avoiding ISP Throttling
ISPs are notorious for not delivering on their promises, especially in the speed department. You think you have a 200 Mb/s internet, but you actually don't, especially when streaming or torrenting.
When you take large chunks of data, more than they're willing to give you, an ISP will throttle your speed intentionally. This happens a lot, without you even knowing it. And believe us – that's not an unstable connection, it's the fact that they're slowing your internet down.
With this service, hiding from the watchful eyes of your ISP is dead simple. With you away from it, the ISP can't impose any limits or slow down your connection. If you're wondering what is the complete definition of a VPN, be sure to read it on our website.
Best VPN for Showbox in 2023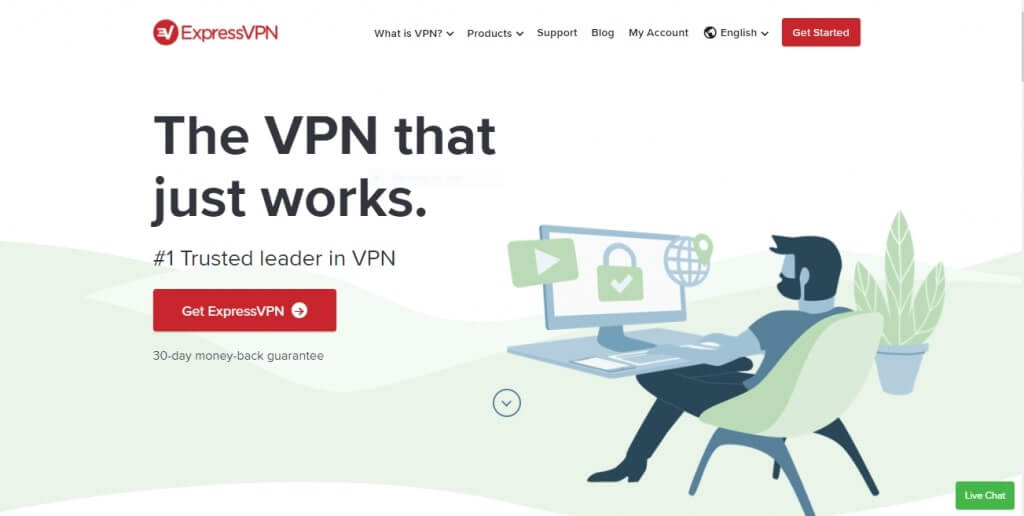 The best VPN that will let you bypass all the issues above is ExpressVPN.
ExpressVPN is a provider from the British Virgin Islands that focuses on performance and impeccable security. With it, you can expect the highest possible speeds and security that will come in handy when torrenting and streaming.
The provider packs 3,000+ servers in 94 countries around the globe, letting you bypass geo-restrictions easily. Moreover, it unblocks streaming sites like Netflix, Hulu, and HBO GO, in case you want to go for a paid option.
For enjoying Showbox, you need a very secure VPN. ExpressVPN uses military-grade encryption to secure your connection. On top of that, there's a kill switch that will prevent accidental IP or DNS leaks, keeping you tucked in and secure all the time.
Stream Movies & Shows on Showbox With ExpressVPN >
ExpressVPN supports all major and minor platforms, such as iOS, Android, Windows, macOS, and Linux. With the ability to connect it to a router, protecting devices in your home will be quite simple.
Those who get it will get up to 5 simultaneous connections on a single account, too. And if you're still in doubt, its 49% discount and 3 months free for an annual plan will make you think about getting it. This is the cheapest ExpressVPN's ever been, so you don't want to miss the chance.
Oh, and if you don't like it, a 30-day money-back guarantee is in place. But, when you see how well it works with Showbox, we doubt you'll ever want to get your money back!
Should I Use a Free VPN for Showbox?
Showbox isn't a platform you want to combine with any free VPN on the market. If you want to stay 100% safe of course!
There are numerous reasons for that, and most of them are privacy-oriented. Free providers earn by collecting your personal info and selling it to third parties, compromising your privacy.
Since Showbox streams content through torrent sites, this is the last thing you want to risk on. Not to mention slow speeds and limited bandwidth that won't let you stream movies and shows how you want.
With just 500 MB to 10 GB of monthly limit, enjoying Showbox will be impossible.
Our suggestion is to stick to ExpressVPN, CyberGhost, or NordVPN if you want limitless streaming and impenetrable security. They're premium offers but are well worth the money.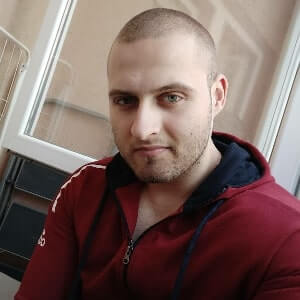 A professional writer with a Master's degree in Mechanical Engineering. Since his youngest age, he loves everything related to internet, technology, fitness, games, and dogs! He joined our team in order to bring his deep knowledge in security services, among which VPN is of course a key component.