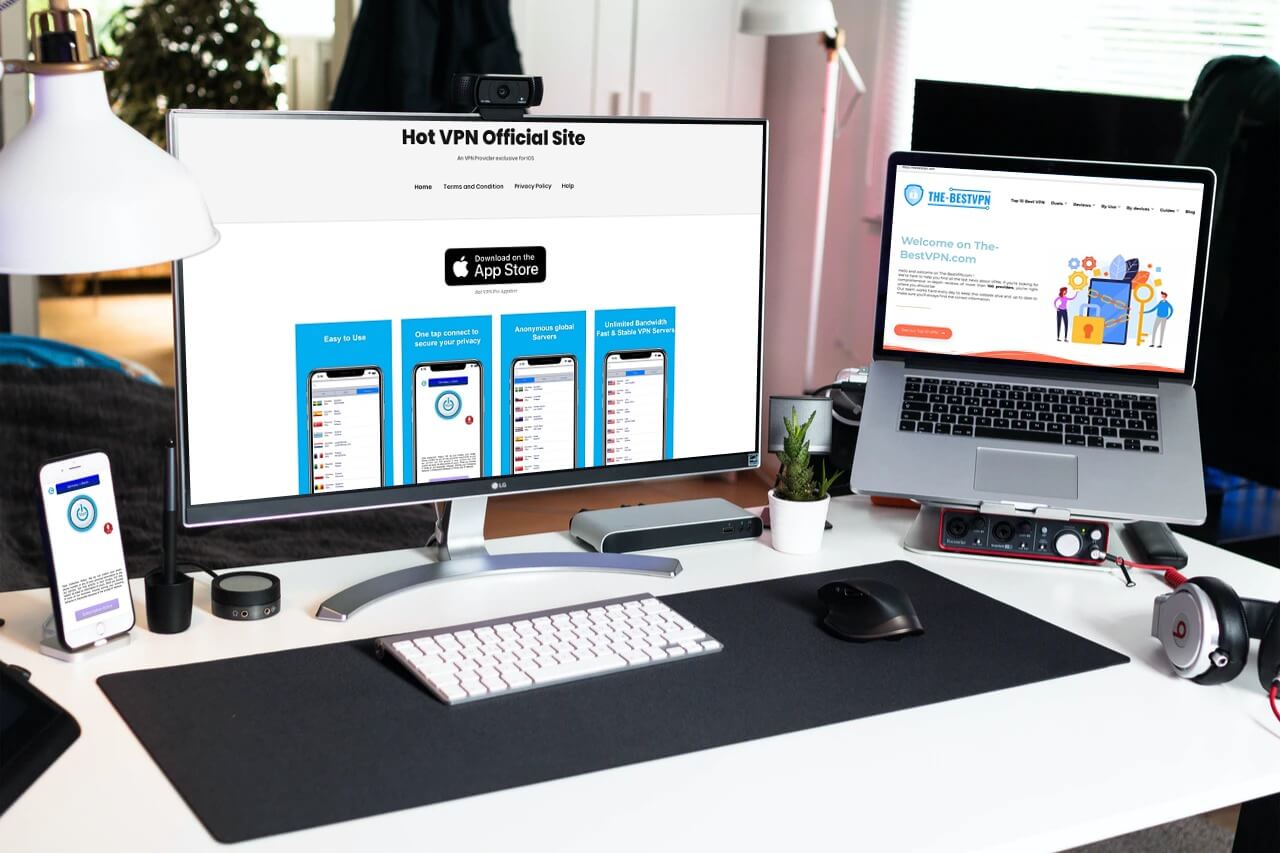 Bearing in mind the high demand, it doesn't come as a surprise that there are hundreds of different VPNs. While these significantly differ in overall performance, most seem to offer anonymous browsing and the ability to unblock censored sites. With this in mind, it seems it would be quite tricky to distinguish a great value VPN from one that is not worth your effort. Well, the first step is to determine whether it is compatible with the device that you are using. If you are the owner of an iPhone or iPad, then this article will be of great interest to you. Hot VPN is proclaimed to be one of the most downloaded apps for this operating system. Still, is it worth the money?
That depends on a plethora of factors. First and foremost, we will need to test and determine its overall performance. Afterward, we will evaluate the server park, as well as whether it really allows anonymous browsing or not.
We subscribed to this service to find out the pros and cons of this product. If you want to get informed and prevent yourself from making a bad decision, we suggest you read our review for Hot VPN!
STRENGTHS:
Free plan
Server speeds are OK
Large server park
WEAKNESSES:
Bad connection stability
High price point
Limited torrenting
Customer service
Not working on Netflix
Sketchy no-log policy
---
Hot VPN ranks #99 out of 104 VPNs tested. Here are the best alternatives :
Is It a Paid or Free VPN?
The first question when reviewing any service is whether you have to pay for it or not.
In this case, the answer is quite complicated. While Hot VPN is highlighted by a few paid plans that allow thousands of locations, there is also a free plan that features unlimited bandwidth.
Still, other than the fact that you can use it for as much as you would like, it doesn't offer any of the robust features that you would expect. Bearing this in mind, there is only a single location that you can connect to, and it is set in San Francisco.
Additionally, if you do decide to go for this free plan, you should expect to be bombarded by ads, as these are one of the main methods of making a profit for Hot VPN.
Last but not least, you can't be confident whether your data will be sold to third parties or not.
On the other hand, you can always subscribe to the premium plan and cut out this possibility. However, it is quite expensive, and the 7-day free trial results in an automatic renewal that you need to consider.
But, we will talk about this later on during our Hot VPN review.
Performance
IPVanish is certainly one of the most famous VPNs in the country. The reason for this is that it offers reliable performance, and stable connectivity is one of its major strongpoints. No matter which VPN you subscribe to, you will experience speed drops.
However, the aforementioned example, as well as ExpressVPN, offers fast servers while ensuring proper protocols and encryption are in place.
Whether Hot VPN can compete with these names is something that we wanted to find out with a couple of performance tests. Here are the results:
Speed
Keep in mind that speed and stability may vary depending on your primary location. We are set in the UK and started with a benchmark of 235 Mbps for download and 211 Mbps for upload speed.
Thus, the first server that we connected to was the one set in Germany. The ping was at 33 ms, while the download speed drop was 40% and the upload drop was 35%.
We were quite surprised to find that this speed still allowed us to stream HD and even play some less demanding online games.
We almost got the same speed results when connected to the UK server, other than the fact that the ping was significantly lower and set at 15 ms.
The third location that we tested was New York, as this was the recommended server for the US location. The ping was at 130 ms, which was expected, considering our proximity to the server.
The speed decrease was 75% for both the down and the up. While not ideal, it is certainly better than what StrongVPN and ActiVPN had to offer. At the end of the day, imagine how it would feel to use a slow VPN on an iOS device.
The sluggish performance would surely drive you crazy.
Last but not least was the server in New Zealand. Here, we didn't have high expectations, as the location is quite far away. The ping was at 250 ms, which made almost any complex browsing activity impossible.
The download speed went down to 15 Mbps, while the upload was at 10 Mbps.
This was a significant decrease, but then again, you couldn't expect much in the first place. Considering all the given results, we can say that Hot VPN can put out an average performance.
Without VPN (we were located in London) :

EU Server :


US Server :

NZ Server :

Stability
On the other hand, we weren't the happiest to see that Hot VPN has the issue of redirecting you to the closest server. We experienced this a couple of times during our New York and New Zealand sessions.
While we understand that this is done to offer better speeds at a closer server, it is not something you are looking for.
Streaming
While the overall performance was above our expectations, that was about it when it comes to this provider in terms of robust features. Yes, Hot VPN claims to unblock major streaming sites, but unfortunately, that is not the experience we had during our in-depth review.
Netflix
First, we tested the most popular streaming platform and had zero luck on our journey. The location that we had the biggest expectations from was the UK, considering our proximity to the local server.
Unfortunately, while we were able to access the site, there was a streaming error once we tried to play any of the content.
The same happened with the German and Canadian servers. We also tried to unblock Netflix in the US, but that was a complete disaster.
Even if it was able to provide you with the relevant content, the connectivity to this server would mess things up. Last but not least, the New Zealand and Australian locations weren't able to unblock Netflix, either.
Other streaming services
If you were hoping that you would at least get to watch content from other popular platforms, then you are wrong. Unfortunately, Hulu, Amazon Prime, and BBC iPlayer don't work on this VPN, either.
The only success we had was with accessing some TV channels. This is a nice trick that enables you to watch Formula 1 on some free TV channels.
Security
For this Hot VPN review, we decided to focus on its performance and ability to bypass restrictions. We also went through the details when it comes to the robust security features that it claims to have.
Where is it based?
The fact that Hot VPN is based in Panama may look like a good thing. However, it is not.
For those of you that don't know, Panama adheres to US jurisdiction, which means that it is a part of the 5/9/14 Eyes alliance.
Why is this bad?
This agreement dictates that any of the involved governments can ask for browsing data or private info that is stored by providers or internet operators. Thus, if you were hoping to enjoy a completely anonymous experience, that will not happen.
Log policy
It is quite interesting to see that Hot VPN claims to have a strict no-log policy. At first, this could save you from US jurisdiction.
Still, looking more deeply into their privacy policy, we found that they do keep track of your payment history, email address, and IP address.
This is certainly not something that you want authorities to find out.
Protocols
Looking at the encryption, it is not the industry-standard 256-bit AES. The 1028-bit RSA would be fine if we were talking about how things were a couple of years ago.
As for the protocol, there is the L2TP and IPSec, both compatible with the iOS devices that this VPN specializes in.
Leak protection
Just recently, this provider added a built-in kill switch to their product. This reduces the risk of your true location being revealed to an ISP operator.
Additionally, there is also a shared IP address that should give you more protection in this matter.
Torrenting
The main reason why this VPN is not the ideal choice for BitTorrenting and P2P transfers is because of its compatibility.
Thus, you can only use it with iOS devices and, as you probably know, these aren't the best for the intended purpose.
As a great alternative, CyberGhost is a provider that offers thousands of servers, all with good leak protection and reliable speed.
Bypass Censorship
The first thing that you might be interested in is whether this provider can bypass the Great Chinese Firewall or not. We are sorry to inform you that it doesn't work in mainland China.
The main reason for this is because it lacks a reliable Hong Kong server with adequate stealth protection.
As for its ability to unblock content in other censored countries, including Saudi Arabia, it seems to do quite well. We had luck accessing legal gambling websites using their service, for example.
Countries and Servers
To our great surprise, we found that Hot VPN competes with NordVPN and CyberGhost when it comes to their number of servers. With 5,000 different servers in 40 countries, we can call it a global provider.
Additionally, there are 12,000 different IP addresses that you can use for browsing protection. Looking at the covered countries, we can say that this VPN offers service on all the continents excluding Antarctica.
Devices and Connections
While the server park is a strong point for this provider, we weren't happy that, for its expensive price, it offers servers solely for iOS and Android users.
Supported devices
As we have just mentioned, you can enjoy this VPN if you are an owner of an Android phone, iPad, or iPhone. If you use Windows, Linux, macOS, or any other console, then you are out of luck and should search elsewhere.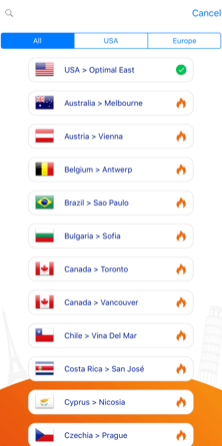 A great alternative is ExpressVPN. All Kodi users like to choose this provider because of its excellent speed and usability!
Simultaneous connections
We were happy to find out that a single subscription will allow you an unlimited number of devices connected at the same time.
Customer Service
If you were hoping to get an answer or quickly settle your problem with connection issues, that will not be possible. Looking at what Hot VPN offers, we can see that there is no live chat or the ability to find your answer in a knowledge base.
On the other hand, they do allow an email inquiry, but from our experience, it takes a couple of days to get a relevant response.
Value for the Money
We can't reach a final verdict in this Hot VPN review before discussing the subscription plans that the provider offers.
Price comparison
We already mentioned that there is a free plan, but it is quite limited.
Thus, to use their service, you will need to choose between the 1-month plan for $12.99 or the 3-month plan for $10.99/month. There is also a 6-month plan for $8.99/month.
Recently, Hot VPN added an annual subscription, which costs 29.99$ a year!
Payment types
Unfortunately, you can't choose between different payment methods. The subscription fee will be directly charged from your iTunes/Google Play account.
Money-back guarantee
From what we found out, there is not a refund policy that Hot VPN offers.
Final Thoughts
In the end, we would rate Hot VPN pretty badly. This is for a couple of reasons. Firstly, it is quite sketchy when it comes to the privacy policy and encryption.
Also, we weren't satisfied with its ability to unblock streaming content. Additionally, the price is quite high compared to the offered features.
With all of this in mind, we see NordVPN or ExpressVPN as much better alternatives. If you want to find out more about the leading providers, then we suggest you take a look at our other reviews.
At the end of the day, we have to say this is not a Virtual Private Network that we would ever recommend.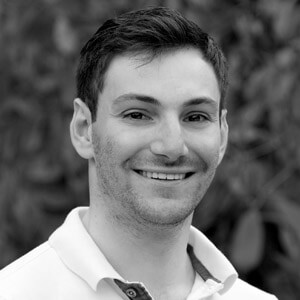 Flo is the founder of the-bestvpn.com. Really concerned about security on internet, he decided to create this website in order to help everyone find the best VPN. He's got a Business School background and now is 100% dedicated to keeping his website alive.