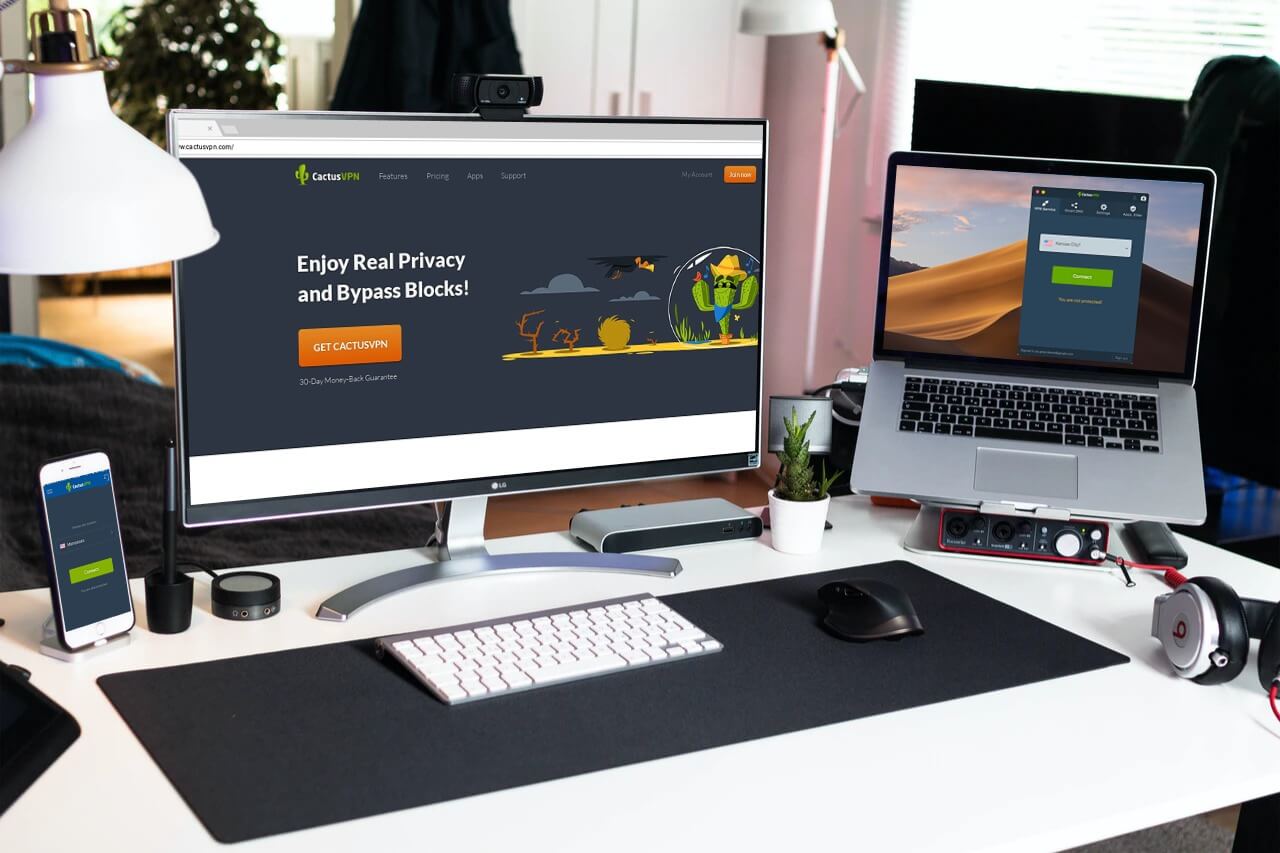 It is hard to believe that small providers can have a lot of success against the top names of NordVPN and ExpressVPN. However, it doesn't hurt to try. That is exactly what the CactusVPN company thought a couple of years ago when it was founded. Claiming to offer anonymous browsing, bypassing geo-restrictions, and great privacy, it seems similar to any other provider at first. But is it really? For our review of CactusVPN, we decided to focus not only on the servers and the speed but also on other relevant things.
We will also determine whether it can unblock Netflix and get through the Great Chinese Firewall. These are the traits of any great value VPN provider.
That is why we performed a series of tests and came to a few conclusions that we will explore in this CactusVPN review. If you were thinking about changing your subscription and trying something new, but you are not sure if this provider is relevant, read on!
STRENGTHS:
Strict zero-log policy
Simple interface
Customer service
Weaknesses:
Slow speeds
128-AES encryption
Doesn't unblock Netflix
Limited torrenting
A low number of servers
Not the best for iOS
---
CactusVPN ranks #48 out of 104 VPNs tested. Here are the best alternatives :
Is It a Paid or Free VPN?

To begin, one of the most important questions is whether you can get the service without paying for anything. The truth is, you can't. Additionally, their refund policy seems to be quite tricky, which means that you can't really hope to get a free trial, either.
This is not great, considering that they are quite a new provider.
It would be much better if they allowed the customers to try out the service before having to pay for it. If you are looking for a free VPN option, then we suggest you go for CyberGhost. Not only is this provider incredibly user-friendly, but it also offers thousands of servers.
Plus, it is free of charge for 1 day… or a few dollars per month if you want additional features.
Performance
In every review, we try to focus on key factors, such as speed and stability. Our review of CactusVPN doesn't differ much from those common norms. A provider may be able to come up with reliable customer service and a user-friendly interface. However, it is not worth anything if the servers are slow.
Speed
If you know a thing or two about how VPN works, you are aware that any provider will slow down your internet connection. Still, the question is whether the drop is acceptable or not. While 256-bit AES encryption is recommended as the industry-standard, it affects speed more than 128-bit.
Bearing this in mind, we had high hopes that CactusVPN will be fast, as it runs on the latter. We were wrong.
Starting with a benchmark of 235 Mbps for download and 211 Mbps for upload speed, we tested a few different locations.
The first was the US server, which had a ping of 155 ms. We saw a drop in the download speed to 45 Mbps and in the upload speed to 20 Mbps. This means that streaming HD or doing any kind of torrenting and P2P is not something you should hope for.
The results with the server in the Netherlands were somewhat better but still not ideal. We had the ping set to 80 ms, while the drop in the download speed was almost the same as with the US server. On the other hand, the upload speed was somewhat better, sitting at 58 Mbps.
Thus, it was not terrible, but not reliable, either.
Without VPN (we were located in London) :

EU Server :


US Server :

Asia Server :


If you want a fast VPN, check the ones offering good speeds here.
Stability
We are aware that the servers were not at optimal speed. Therefore, it would be wrong to hope that they were reliable enough to support HD streaming services or torrenting.
We experienced a few disconnections with the US server, probably due to the high ping. That is not something you want out of a VPN that claims reliable connection and anonymous browsing.
Streaming

Apart from the security benefits that people get from the VPN service, most people want to unblock streaming content on popular platforms. A few years ago, almost any provider was able to do it without issue regardless of the number of servers offered. Today, things are a bit different.
Netflix
If you thought you would be able to enjoy your favorite streaming shows on this popular platform, look elsewhere. While CactusVPN claims to unblock a number of geo-restricted streaming content, it didn't work for us.
We tried it on a couple of US servers, as well as the one in France, and we went 0 for 6. Concerned with this, we contacted their customer support to ask what was happening.
While their answer was swift and concise, it didn't really help us. The CactusVPN team told us that, to unblock streaming platforms, you need to upgrade to SmartDNS. This is a couple of dollars more per month.
It's far from the big boys like ExpressVPN or PIA that offer SmartDNS as a standard.
Other streaming services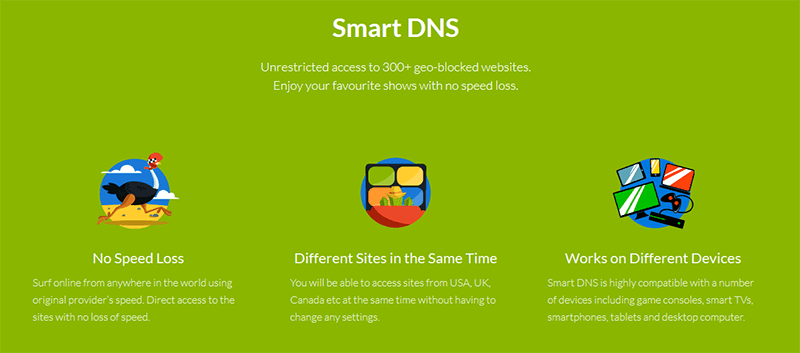 While the aforementioned results were not something that we were hoping for, we didn't give up. We installed the SmartDNS and managed to get through platforms such as BBC iPlayer, Hulu, Amazon Prime, and Fox.
While this somewhat improved the overall experience, we are still not happy with the fact that SmartDNS is not included in the initial service. This caused a pretty bad review from us regarding the CactusVPN service.
Security
No one can deny that, without a relevant privacy policy and proper security, a VPN provider can't really be worth anything.
This is the main reason why we always review this specific aspect and determine how a provider does in this area. We will take a look at CactusVPN's logging policy, as well as its overall protection right after in this complete review and test.
Where is it based?
Among the most important things to consider is where the provider company is based. Talking about CactusVPN, the headquarters location is in Moldova. This is quite good if you are looking to escape the 5/9/14 Eyes alliance.
This means this provider has your back when it comes to not handing over data that is relevant to your browsing activity or privacy. This, along with the fact that they claim a strict no-logs policy, is surely something you can be happy with.
Log policy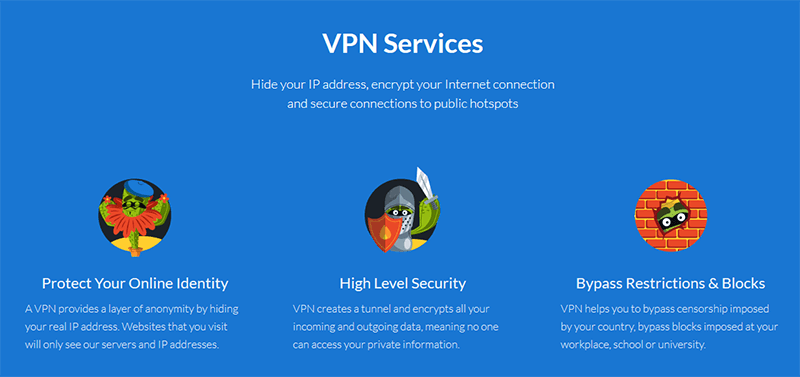 Honestly, a true zero-logs policy is quite rare, even with the top leading providers, much less ones such as StrongVPN or ActiVPN. That is why we were quite surprised to find out that CactusVPN actually stays true to its words.
Not only do they not track your browsing activity and bombard you with irrelevant ads, but they also don't keep your info. Your email, payment info, and any other private data that can be handed to third parties is safe with CactusVPN.
Protocols
This is where things get a bit tricky. The provider is supporting the industry-standard of OpenVPN, as well as a number of other protocols. However, encryption is not the best. Yes, you can opt for IKEv2 using iOS.
This will help you escape the outdated interface that other protocols offer, but you are not as secure.
The reason for this is 128-bit AES encryption, which may have been relevant a couple of years ago. Today, the one that offers the best results is 256-bit AES encryption, which is used by banks and the military.
If you would like proper protocols that keep your information safe and private, we advise you to check out NordVPN or ExpressVPN.
Leak protection
Among the most positive things about CactusVPN has to be whether they can protect you from potential IP and DNS leaks. We did a couple of tests using the relevant websites and came to the conclusion that this provider has quite a good algorithm.
This means that, even if your connection cracks, your IP address is at almost no risk of being revealed. This is extremely important, especially if you are torrenting or sharing P2P.
Torrenting
While we did say earlier in this review that CactusVPN does quite a good job in terms of leak protection, that doesn't mean it is ideal for torrenting.
The first reason is that most servers are quite slow and will not offer you the relevant download speed. Along with this, the fact that the US servers don't support torrenting makes it much harder.
There are just a few servers in Europe that you can use for this purpose. Chances are, in most cases, these will be overcrowded, and the slow speeds will get even worse. That is not the worst part, though.
Only one out of their four subscription plans actually allows torrenting, which is quite frustrating.
Bypassing Censorship
Another important question is how well does this provider cope with geo-restrictions and censored websites. The good thing is that you can change your IP address to pay less for your flight tickets.
The bad thing is it doesn't do that great when it comes to accessing the content in China.
The reason for this is the Great Firewall that the authorities have set up. Additionally, you might also have issues with logging in to some sites from an IP address that is not ideal.
While CactusVPN can do well in certain situations, ExpressVPN and NordVPN work perfectly when it comes to unblocking geo-restricted sites. And they will work in other high-censored countries such as Saudi Arabia, Turkey, and China.
Countries and Servers
Once again, we have to say that this provider is not the most versatile. The reason is that, apart from the European and US servers, it doesn't cover much of the globe. Additionally, the servers outside Europe and the US are set in just 22 countries, with a total of just 37 servers in these locations.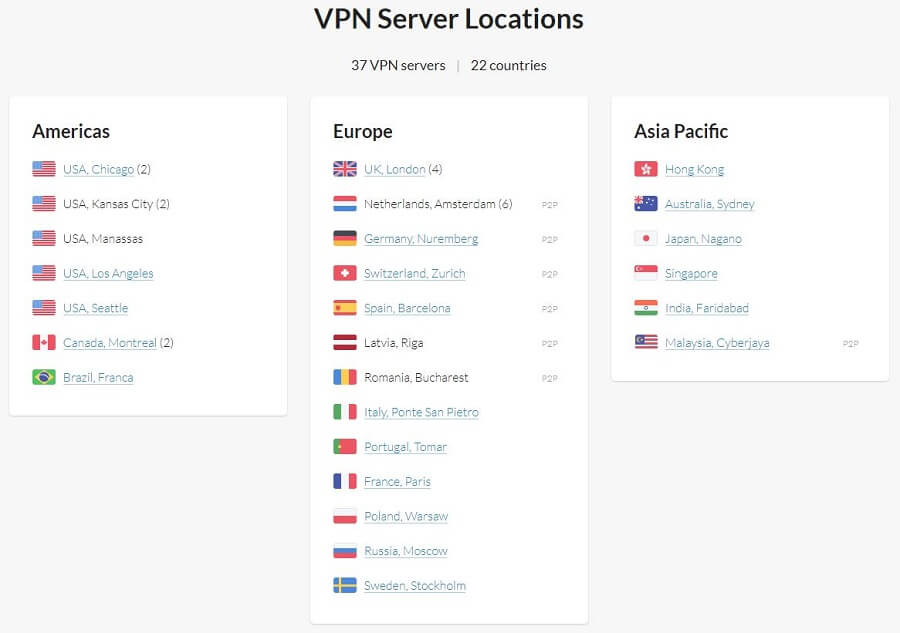 The thing is, if these servers were reliable and fast, this wouldn't be an issue. As mentioned earlier in this CactusVPN review for 2023, we had either speed or disconnection problems with all the servers we have logged in to.
That is what makes this provider an unreliable choice in our eyes.
Connections and devices
While you may have certain connectivity issues depending on your location, at least, this provider is compatible with all mainstream devices.
Supported devices

If you were to look at any average VPN provider, you would find that they support devices such as Windows, Android, iOS, and macOS. Furthermore, many people look for a service that supports Linux and even more look for a VPN to use on Kodi.
Through this CactusVPN test and review, we found out that it is compatible with most mobile and computer operating systems. It also supports Boxee Box, routers, gaming consoles, as well as many Smart TVs.
Simultaneous connections
They did quite good a job here, as well, allowing up to 5 devices to be connected at the same time. It is not as much as CyberGhost (7) or Surfshark (unlimited) but that's better than most providers 😉
Customer service

While we did complain about more than a few things related to this provider, their customer service is pretty much on point. Not only do they offer fast and concise email responses, but they also have a live chat feature that can be quite handy if you are in a rush.
We tested both, and the results were friendly and clear. This is a great thing, as chances are you might have certain issues with connecting to US servers. The customer team can be of help when this happens.
Value for Money
We can't reach a final verdict without reviewing the available subscription plans, as well as whether these are justified by the quality or not.
Price comparison
As far as prices are concerned, our opinion and review for CactusVPN are not really positive. Indeed, for the service offered, we find the whole thing a bit too expensive.

Of course, the 1-month subscription is affordable (9.99$) but the 1-year plan is, in our opinion, expensive. For a similar price, you will have a much better quality of service at NordVPN or CyberGhost, for example.
Payment types

A good thing is that you are not obligated to leave your payment info with PayPal or credit cards. You can use crypto-currencies, such as Altcoins and Bitcoin, in order to settle the subscription.
Money-back guarantee
As we mentioned above, there is a refund policy. You have a 30-day window to submit a request with valid proof of connection issues. While this is more than enough time, there is still an issue.
No one can tell you for sure if their customer service is going to give you a full reimbursement, a partial one, or deny your request for their own reasons.
Extras
There are no extras that we would consider looking at in this CactusVPN review. Unfortunately, this VPN is not one that comes with much more than the basics that any VPN should offer.
This is rather disappointing…
Final Thoughts
In the end, it all comes down to whether you are willing to take risks with this provider or not. Yes, it has a true zero-log policy and the customer service is quite friendly, but there are a number of disadvantages, as well.
Our CactusVPN review started off talking about the slow speeds and moved to its privacy. We mentioned that, although their privacy policies are good, there are some concerns on our side.
Plus, their encryption is not optimal, and you can't expect a lot of geo-restriction bypassing. That is why going for NordVPN, ExpressVPN, or CyberGhost will keep you stress-free and offer you 100% anonymous browsing!
Our final verdict is that we would not recommend this VPN to anyone, and we hope that reading our review has shown you that there are better options out there.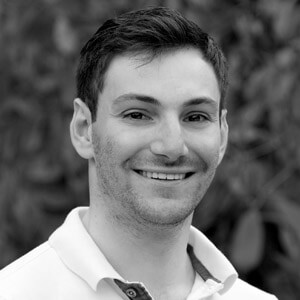 Flo is the founder of the-bestvpn.com. Really concerned about security on internet, he decided to create this website in order to help everyone find the best VPN. He's got a Business School background and now is 100% dedicated to keeping his website alive.