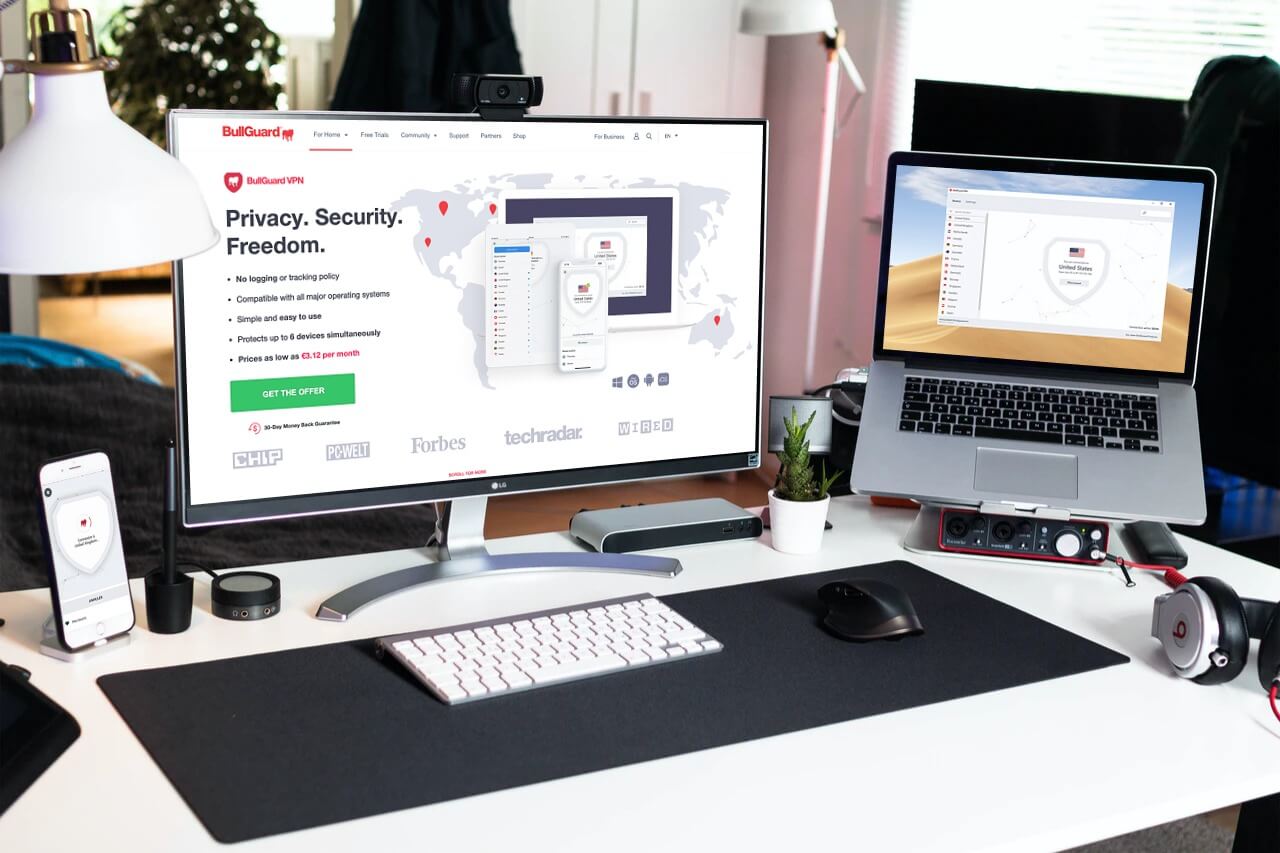 Looking at the VPN service market, it is safe to say that the competition has never been bigger. Still, most providers focus on the same things – ensuring anonymous browsing and bypassing restrictions. However, just a few can provide reliable performance and give adequate support to all elements. Names such as NordVPN, ExpressVPN, and CyberGhost are known to most experienced users. We have decided to pick out and review a new provider, such as BullGuard VPN and see if it can stand against these.
In terms of coverage, this provider doesn't have a lot of chances, considering that it offers just 16 servers. While this is not ideal, it can be justified if it offers good speeds and a privacy policy. But does it?
Well, that is something we will be discussing with our review and test of BullGuard VPN.
Performing a series of tests and thorough analysis helped us determine whether it is worth the money or not. Thus, if you were thinking of subscribing to BullGuard, we suggest you read this review before doing so!
STRENGTHS:
Unblocks Netflix
Easy to use
Reliable customer service
WEAKNESSES:
A limited number of servers
Doesn't work in China
Language accessibility
Slow overall
Doesn't include a Kill Switch
Connectivity issues
---
BullGuard VPN ranks #45 out of 104 VPNs tested. Here are the best alternatives :
Is It a Paid or Free VPN?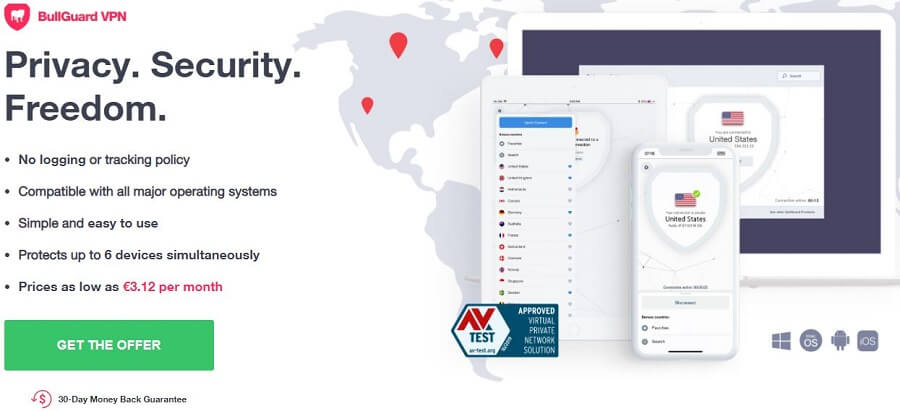 Well, the answer depends on what do you consider to be a free service. For this review of BullGuard VPN, we will define it as the ability to try out the provider for a couple of days without paying anything. In this case, the answer is positive.
What this provider does is give you a 7-day free trial during which you can see all the features and test the connectivity. Surprisingly, there are not a lot of limitations compared to the premium service. The main reason for this is because they don't feature a lot of servers in the first place.
The only difference is that you can't use more than a single device at the same time. Other than that, their free option can be of great help in determining whether you should subscribe to a premium package or not.
Performance
The main issue that we have with this particular provider is the speed of its servers. Considering the limited number and most set in the EU and the US, you would expect something better. The thing is, if the servers aren't reliable, you can't really do anything more than regular browsing activity.
Thus, users who were expecting to torrent or stream HD may need to look elsewhere.
Speed
We didn't have high expectations in the first place while doing our review of BullGuard VPN. The reason for this is because the provider is still undergoing development, and we do hope speed changes will take place very soon.
For now, it is not anywhere as good as ExpressVPN or CyberGhost when it comes to operating speeds.
As always, we start with a connection of 235 Mbps in download speed, and 211 Mbps in upload speed. Our location was the UK. We tested out a couple of different servers to reach a relevant conclusion.
The first server was set in France, and the drop here was not as dramatic. With a ping set to 60 ms, we had a download speed of 156 Mbps and an upload speed of 138 Mbps. This still allowed us to browse, and even stream HD for some time.
Still, it turned out that the insignificant drop was due to our close location.
The second and third servers, set in Canada and the US, were quite different. Both had a ping above 120 ms that caused huge connection issues.
Additionally, even when we managed to stay on the server, the drop was as big as 70%. What this means is that even if this provider was able to unblock streaming platforms, you couldn't actually use them.
The last location that we tested was Singapore.
The reason for this is because it is quite attractive and closest to China. Still, much like with the aforementioned two, we weren't satisfied. Ping above 250 ms, and a speed drop of 85% in both segments.
Similar to StrongVPN and ActiVPN, BullGuard VPN does seem to have huge issues with both download and upload speeds, which is not good for our detailed review!
Without VPN (we were located in London) :

EU Server :


US Server :

Asia Server :


Thus, it is safe to say that if you are looking for optimal performance in terms of speeds, look elsewhere. Our recommendation is ExpressVPN as one of the leading providers in the fast VPN service.
Stability
Another obvious element that we are ought to review is how do the servers of BullGuard VPN hold up. If you are located in Europe, and you connect to Austria, Belgium, France, Germany, or Switzerland, you can expect to get good performance.
On the other hand, anything outside of the continent will cause serious issues.
This is quite a shame considering that Australia, Singapore, US, and Canada servers could be quite useful. Honestly, unless you have a really strong internet connection, you shouldn't count on these.
Streaming
If you are a novice user, you can find the definition of VPN and the main use cases here. It is not a secret that streaming HD is one of the few reasons why people subscribe to VPN providers.
Because most platforms feature geo-restricted locations, bypassing this can give you unlimited entertainment content. Honestly, this is one of the strongpoints for BullGuard VPN. Let's review the streaming information.
Netflix
We always emphasize that a provider able to bypass heavy Netflix restrictions is a worthy one. That is why we were quite surprised that a new name such as BullGuard can cope with this. We performed a series of tests and had a success rate of 100%.
This is motivating, considering that they don't feature more than 16 servers. We were able to unblock catalogs in France, Canada, the US, and the UK. Unfortunately, while this is something to respect, the server speeds can mess it up for you.
As mentioned above, accessing the US, Canada, or Australia from inside Europe can be quite tricky. Additionally, if you are hoping to stream Netflix HD, you can't do it with an average connection. The reason for this is the huge speed drops that we have experienced in whatever server we connected to.
Other streaming services
Luckily, other streaming platforms seem to be somewhat less demanding when it comes to connection. Thus, you can expect to stream Amazon Prime Video, Hulu, and BBC iPlayer without a lot of issues.
Once again, you will have a better chance at this if you are in the EU. For US TV Channels, BullGuard VPN can unblock them but don't expect HD content.
Security
As you probably know, the most important thing for any provider is that it can allow proper privacy policy. Here we are not only talking about whether they track and store your data or not. Additionally, elements, including leak protection and tunneling protocols, are extremely important.

Where is it based?
BullGuard VPN is a well-known software company and is based in the UK. At first, this doesn't seem like the best thing considering the regulations that they adhere to. Why?
Because much like the US, Australia, New Zealand, and Canada, UK is a part of the five-eyes alliance.
What this means is that if for whatever reason the authorities ask for your data and private info, the provider will have to hand it over. Luckily, this is not where things end. The reason for this? BullGuard follows the same scheme as NordVPN.
Log policy
Thus, if you were afraid that your data is going to be tracked and stored, you can be worry-free. Not only does BullGuard claim a strict no-log policy, but it is also supported by NordVPN team members.
What this means is that in terms of logging policy, BullGuard can compete with the top names in the industry.

Protocols
We were quite surprised to see that this provider wasn't transparent when it comes to tunneling protocols. Still, we can guess that they do allow the same ones as NordVPN, which results in OpenVPN and IKEv2.
So, whether you are an Android or iOS user, you shouldn't have an issue using their service. Additionally, it is the 256-bit AES encryption that ensures optimal protection from third parties.
Leak protection
Talking about shielding your activity, preventing DNS, and WebRTC leaks are among the most important elements. Unfortunately, we can't say that BullGuard VPN does the best in these terms.
It doesn't include a kill switch, and after we performed a series of tests for this review, we found out about a 50% risk of leaks. Which is way too high!
Torrenting
Things are quite tricky here. While reviewing their official website, BullGuard VPN is quiet when it comes to whether they support torrenting and P2P. Still, considering that they use the same network as NordVPN, the answer is positive. We also confirmed this by contacting their customer support.
But how reliable is it?
Well, the aforementioned leak protection is not optimal. Additionally, you can't rely on the server speeds, either. Considering this, there are better options.
If you want to buy our favorite provider, check our test of ExpressVPN. With it, you will get incredible speeds, as well as thousands of servers that support P2P transfers.
Bypass Censorship
It does quite a good job in terms of unblocking censored content though. This is both for streaming platforms and regular sites, including social networks such as Facebook. We tested this on all the servers and were able to access blocked bookmarks and other relevant websites.
Still, we didn't have any luck with it working in China. The main reason for this is because they don't feature a Hong Kong server. To be honest, even if there was one, with the current speed and connectivity, you would stand a low chance.
To bypass the Great Chinese Firewall, the relevant provider needs to allow several elements. Without stealth protection, a fast Hong Kong server, and industry-standard protocols, there is nothing to expect.
Countries and Servers
When compared to NordVPN that offers 5,500+ servers, you can't really call BullGuard VPN a global provider. They offer a limited number of 16 servers in 16 different locations. As we have discussed above, most that are outside of Europe are not that reliable.
The countries listed are Austria, Germany, Belgium, France, Germany, Netherlands, Ireland, Norway, Spain, Sweeden, Switzerland, and the UK for the European continent.
There are four additional locations, including the US, Australia, Canada, and Singapore.
Devices and Connections
How compatible is a certain provider always plays an important role in determining the overall value.

Supported devices
As expected before doing this review, BullGuard VPN doesn't support much other than Android, Windows, iOS, and macOS. The most probable reason for this is because the other apps are still in development.
We are happy to say that the user interface is quite friendly and easy to use. On the other hand, the fact that Linux, console, smart TV, and router users are left out is not the best thing.
Simultaneous connections
What it lacks in the supported devices it makes for in the number. Thus, if you subscribe to a premium service, you can have up to 6 different devices at the same time. This is double the average!
Customer Support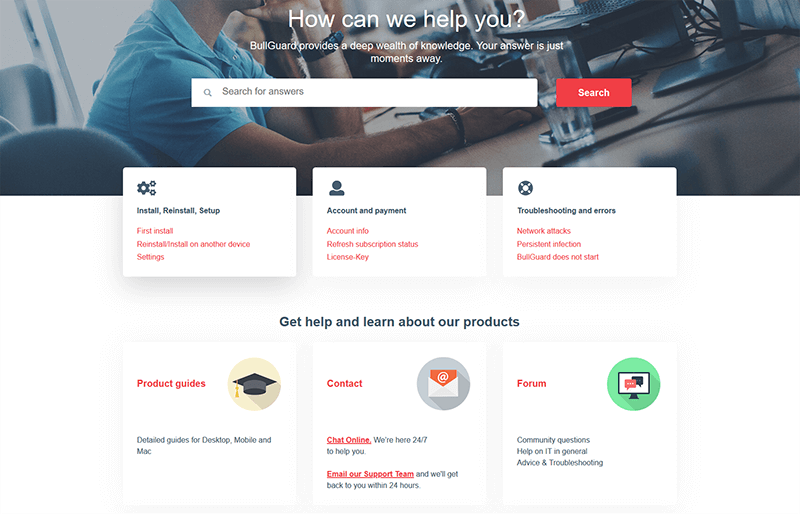 We are not particularly for or against their customer service. To be honest, their FAQs page is quite vague. Luckily, they do allow both a live chat and email response support that can provide you with an answer.
We tried out both and came to the same conclusion.
They do answer quite fast, and the support team is friendly. Still, we don't think that the response we got was as useful as we expected it to be. They focus on open-ended and general-purpose answers rather than the specific case.
Value for Money
After the 7-day free trial, you will need to decide whether to subscribe to their service or look for another provider. We did a review of the prices as well as payment methods offered by BullGuard VPN to stimulate an educated decision.
Price comparison
It is not a cheap VPN compared to the ones here. The first thing that we don't like is that there is not a single-month subscription. Additionally, the 1-year plan is extremely expensive, putting you at $6.94 a month. The 2-year plan offers a discounted price of $4.74 per month.
Additionally, the 3-year plan is most affordable at $3.54 per month. Still, the overall pricing doesn't seem fair compared to what you are getting out of the subscription.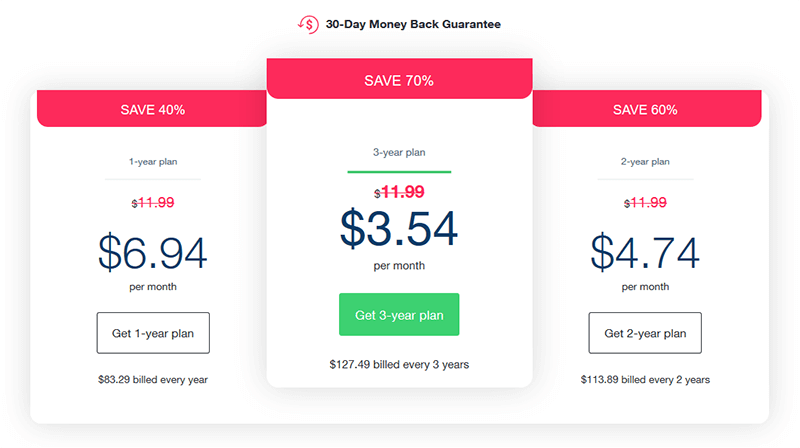 Payment types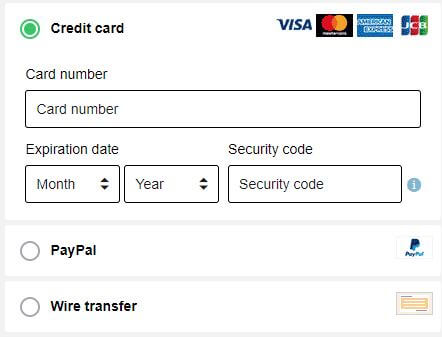 While the subscription prices seem to be high, at least they do offer a large number of payment methods. Thus, you can use PayPal, all major debit and credit cards, as well as Wire Transfer.
Unfortunately, they still don't support cryptocurrencies for anonymous payments.
Money-back guarantee
BullGuard VPN does offer a reliable 30-day refund policy that you can request via live chat or email. And there are no particular conditions to benefit from it 😉
Extras
There aren't any features that we can discuss or review at this stage. Which is always more than disappointing, we're not going to hide it. This proves once again that the provider is still a long way from the very best.
Final Thoughts
We did our best to provide you with a thorough review of BullGuard VPN, placing it at #45 out of 104. There is no doubt that this NordVPN-inspired provider has good potential.
The privacy policy is quite good, and it also does wonders for unblocking streaming services. Still, server speed needs to be improved. Additionally, as of now, there are only 16 locations that it offers.
This is the reason why NordVPN or ExpressVPN are all great alternatives that you should consider. Reliable, fast, and secure, you can't ask much more!
Our final opinion is that this provider is not the best, but also not the worst. There are many better options out there, so we do not recommend BullGuard VPN as an option you should jump at.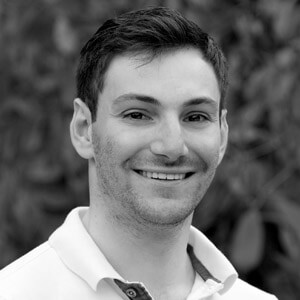 Flo is the founder of the-bestvpn.com. Really concerned about security on internet, he decided to create this website in order to help everyone find the best VPN. He's got a Business School background and now is 100% dedicated to keeping his website alive.