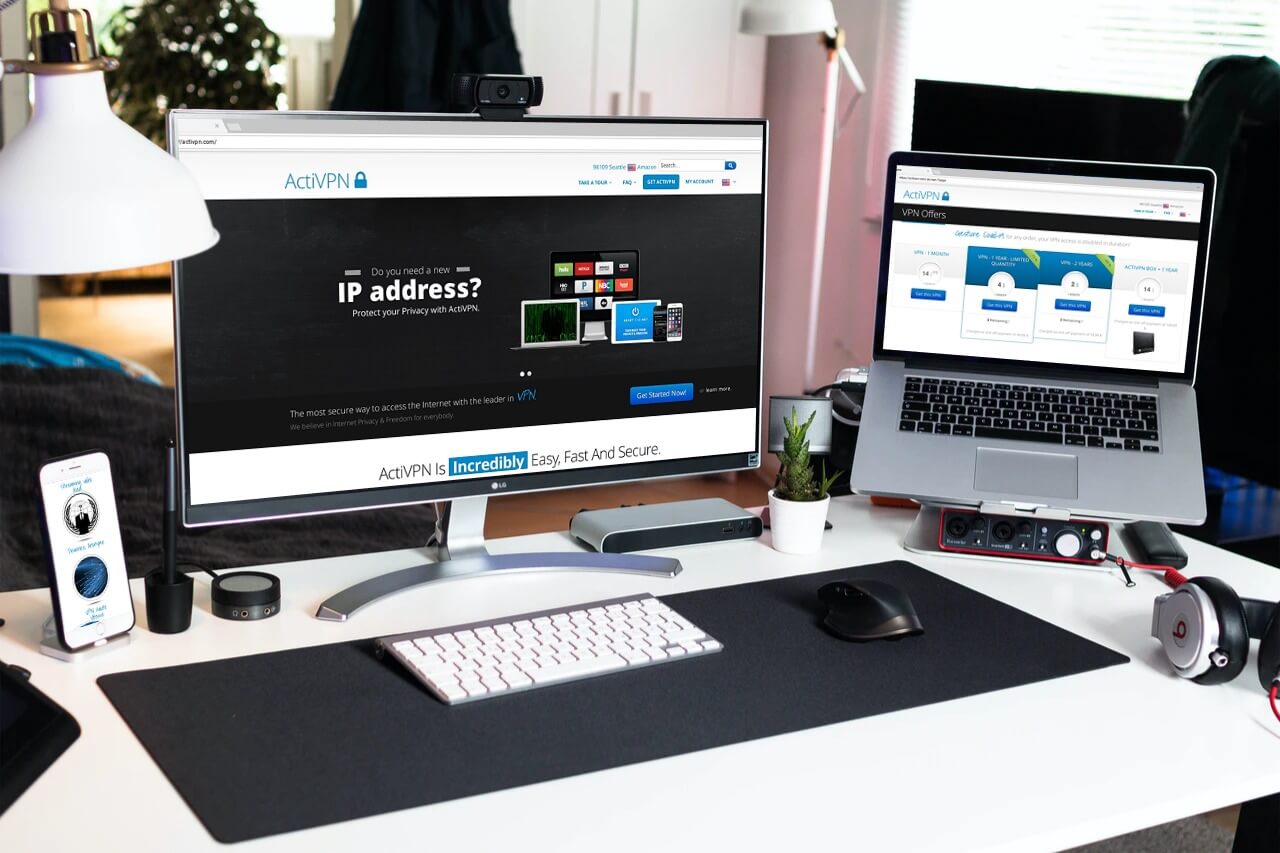 Among the many different VPN providers, ActiVPN has been suggested by a couple of different gaming forums. It is a small operator that allows connection to just above 60 servers in around 30 countries. Thus, it can't compete with NordVPN or CyberGhost in terms of global performance. Still, let's look at how its other features compare with other top market names. Is the service worth your time, and, if not, what is wrong with it? Let's find out in our complete review of ActiVPN.

We have performed a few tests to determine how well it copes with the most popular demands, such as unblocking Netflix and torrenting. Read on to know more!
STRENGTHS:
No-log policy
Ad and tracking blockers
WEAKNESSES:
Pricey
Outdated interface
Low number of servers
Huge drop in speeds
Customer service
No refund
---
ActiVPN ranks #52 out of 104 VPNs tested. Here are the best alternatives :
Is It a Paid or Free VPN?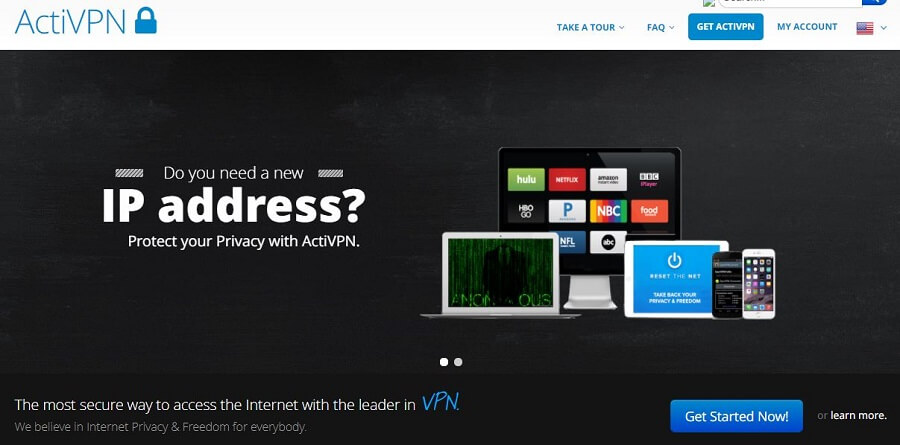 For this ActiVPN review, we will start by saying that this provider charges a premium price for a performance that is not very reliable. What we mean is that the monthly subscription fees for ActiVPN are higher than with NordVPN or CyberGhost, for example.
Meanwhile, you will only be getting a portion of the same quality. The main issue we have with this provider is that they don't offer a free service or give a free trial. To answer the question above – it is a completely paid VPN.
Deciding to subscribe to ActiVPN is done fully at your own risk, unlike ExpressVPN and NordVPN that offer a money-back guarantee if you are not happy.
Performance
Our reviews are focused on testing the overall performance of the service. Then, we can provide a final verdict on whether it is worth using or not. If ActiVPN offered reliable and fast server connections, that would make up for the costly subscriptions, but does it?
Speed
As we have mentioned above in this review, ActiVPN is not the best provider in terms of speed. It does offer 65 different servers, but it all comes down to how far away one is from your current location.
After connecting to a European server (in France), we experienced a noticeable drop of 15% in download speed and 18% in upload speed. Frankly, this is still quite good, considering that any VPN service will slow down your internet.
This is due to the fact that the data is encrypted and then decrypted and still has to travel.
On the other hand, once we decided to connect to servers that were thousands of miles away, we experienced significant issues. Not only was the speed much slower, but we also had connection issues, with the page timing out more than once.
For us, such a dramatic decrease in speed can't be tolerated, as you can see with the screenshots below.

Without VPN (we were located in London) :

EU Server (France) :


US Server :

Asia Server :


Stability
Our review of the ActiVPN server led us to low expectations when it comes to uptime and stability. This was absolutely proven to be true. Multiple times, we had issues with our connection timing out (it was not the fault of our internet provider).
Not only that, but the overseas server was constantly kicking us out and reconnecting to a random less distant one. If you are in Europe and you want to use a server in the US, this provider is not the best choice and you would do much better with ExpressVPN.
Streaming
Along with gaming and torrenting, most people subscribe to VPN providers to get a better streaming experience. In the past few years, Netflix has managed to fight off many of the VPN providers' algorithms.
Thus, they have been able to manage their restrictions. We wanted to find out if this was the case with ActiVPN by doing its review, as well, or can it still access blocked content?
Netflix
Things get pretty complicated here. We did a couple of tests using different servers. We came to the conclusion that, in most cases, ActiVPN couldn't unblock Netflix. Our starting point was trying to access catalogs in France and the Netherlands.
Unfortunately, we didn't manage to do this, although the server speeds in these locations were quite good. On the other hand, when we logged in to a US server, we managed to access all the Netflix content from their catalog.
Still, the most predominant issue was server speed and unreliability.
Therefore, it is safe to say that ActiVPN is nowhere near as good as ExpressVPN when it comes to getting around Netflix's restrictions.
Other streaming services
On the other hand, this provider performed quite well when we tested it with other streaming services. We tested services such as HBO, Hulu, Amazon Prime, CBS, and Fox.
This doesn't mean that the servers were more reliable or faster, only that the provider managed to pass through these less restrictive platforms. But this might not be the case anymore in 1 week or 2 months, as streaming platforms constantly adapt their security systems.
Security
The next important aspect we reviewed is security. One of the main reasons why you are looking for a reliable provider in the first place is for security. You want to secure your browsing activities and improve privacy.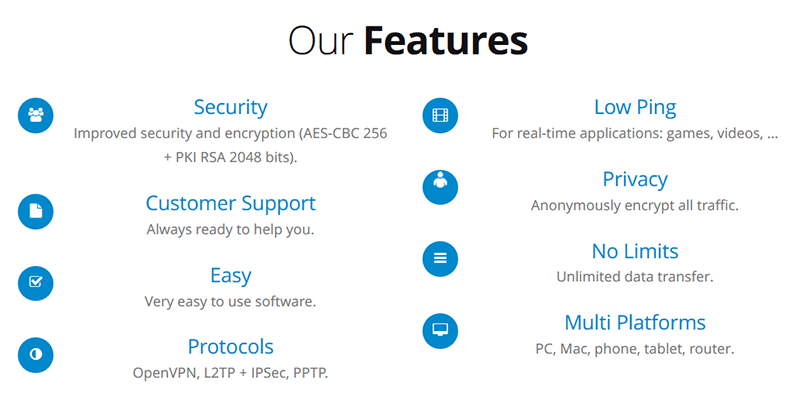 Where is it based?
Before we can determine if ActiVPN can offer good security or not, we need to determine the location of its physical headquarters. The company originated in Finland, but today, they are set in France.
This is not a good start, given that the country is a part of the 14-Eyes Alliance. What this means is that, if it's asked for, they can give your browsing activity info to other members of the alliance. Still, things are not as black and white as they initially seem.
Log policy
Fortunately, ActiVPN states that they don't keep any logs of your browsing activity. We were skeptical at first, considering the location this provider is set in. However, they claim no-logging in their ToS and the other pages of their official website.
Thus, even if some of the aforementioned countries ask for your browsing activity history, they will not have anything to give. No connection or browsing logs are kept, and your bandwidth data is not stored either.
Which is definitely a good point in this ActiVPN review!
Protocols
The protocols they run include OpenVPN and L2TP/IPSec. These are up to date with the latest standards. They ensure reliable 256-bit AES encryption to protect you from hackers and third parties.
Leak protection
Still, we did encounter a few issues with ActiVPN's leak protection during our review and test. The goal here is to ensure that, even if the server crashes, your IP address and other information is protected.
We ran a few tests and found the DNS and IP protection to be lacking. This puts you at risk of your location being revealed, among many other things.
Torrenting
ActiVPN doesn't forbid torrenting – in fact, they claim it is possible. Still, we wouldn't say it is optimal to do it using their servers. The US server seems to feature the best protection, but it is slow if you are from Europe.
However, the others put your information at a high risk of IP leak. If this happens, you can be subject to any legal consequences connected with torrenting P2P transactions. This is certainly not something you want to be a part of.
Bypassing Censorship
The Great Chinese Firewall is the biggest nemesis for most of the popular VPN providers. Honestly, it is almost impossible to bypass all the restrictions that it has set on different social networks and other websites.
However, using a Hong Kong server, ActiVPN seems to do quite a good job with it.
Hong Kong is officially free of censorship, even though it is still considered to be a territory of China. Using it will allow you access to most of the restricted content. On the other hand, you may have issues with the Hong Kong server's speed depending on your current location (as you might have seen in our speed test screenshots).
As for bypassing other sites and platforms, ActiVPN had trouble unblocking Netflix, but not most other streaming services. If you're faced with a blocked website, you might want to read this tutorial.
Countries and Servers
While ActiVPN offers just 65 servers, NordVPN and CyberGhost have over 5,000 servers in the Americas, Europe, Asia, and the rest of the world. Still, it is not the low number of servers that we have the biggest problem with.
If these were reliable and fast, 65 servers in 31 countries would be more than enough. But they are not.
We already discussed this above and concluded that there are many issues aside from the European servers. The server that we were most enthusiastic about was the Hong Kong one.
This is due to the fact that it has a huge potential of bypassing the Great Chinese Firewall. Yet, this is totally dependent on how close you are to Hong Kong. But overall, our review of ActiVPN for this part is not very good… and it is far away from top providers in 2023.
Compatible Devices and Connections
Moving on with our list of factors that influence the overall performance, compatibility is another important topic to review. We found out that there were both pros and cons related to this aspect.
Devices supported
One of the best things about this VPN is that it seems to work well with most devices. It can be used with Android, Windows, macOS, iOS, and Linux devices.
Still, there are many good VPNs that perfectly work on Windows and aren't as pricey as ActiVPN. We are a bit disappointed that it can't answer the needs of Amazon Fire TV users, though.
Simultaneous connections
We were quite happy to notice that, while the average number of simultaneous connections is three, ActiVPN allows up to five. This means that the whole family can use a VPN service from the same account.
On the other hand, how well this feature works also depends on the servers you are connecting to. We mentioned above that overseas servers seem to experience timing out issues, etc.
Support
One of the worst aspects of this ActiVPN review has to be customer service.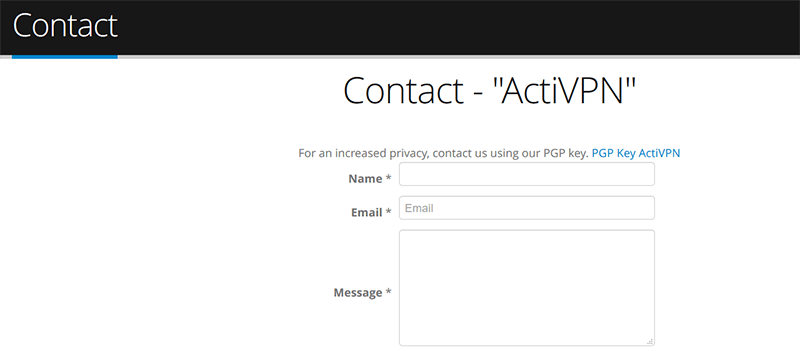 First and foremost, they don't allow a live chat option. While this is not very uncommon, their email customer service is not reliable, either. You will spend a lot of time on their official website looking for the contact option.
Once you fill in the request, you will be instructed to wait around two business days before getting an answer. We tried and tested this and our response came within a day, but the response we got seemed to be quite rushed and totally unclear.
We didn't get relevant help for our payment issue. Another problem that we have with ActiVPN support is that there is no money-back guarantee or refund policy.
This means you are paying the higher subscription price without any insurance if you are not satisfied.
Value for Money
We can't discuss the final verdict without mentioning the subscription plans.
Price comparison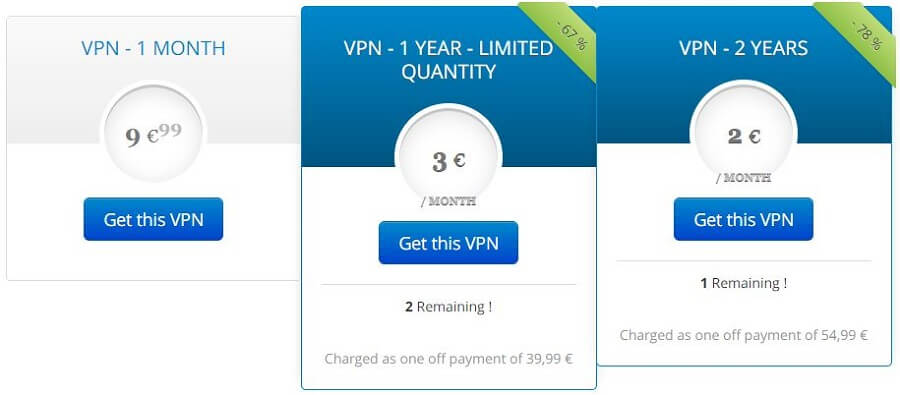 As we have mentioned above, ActiVPN doesn't allow a free trial or a free service. Frankly, their subscription fees are quite pricey. Thus, if you are looking to try out their VPN for a month, you will be paying $12.
This is way too much even compared to NordVPN. On the other hand, the 1-year and 2-year plans are somewhat cheaper and would make you pay around $3.5 per month and $2.36 per month respectively.
However, these plans are not always available. Our top 5 VPNs for Australia should give you all the options you need if you're looking for good value for the price!
Payment types
ActiVPN supports a couple of popular payment methods, including credit cards, PayPal, and BitCoin. Still, we had significant issues when trying to pay via an electronic check.

Money-back guarantee
As stated previously, unfortunately, this provider doesn't offer any refund policy or a satisfaction guarantee. This can be a deal-breaker for most people and it is another bad point adding up to this ActiVPN review.
Extras
There are no extras worth reviewing when it comes to ActiVPN, which should tell you all you need to know.
Final Thoughts
Considering everything that we have discussed above in this ActiVPN review, we have to say that, while it does offer some cool security features and good encryption, it is nowhere as good as NordVPN, CyberGhost, or ExpressVPN.
Additionally, their servers are unreliable, and the higher price of the 1-month plan can't be justified.
If you are looking to get the best value for your money, we would suggest trying some of the other top providers. CyberGhost is excellent and comes with a great 45-day money-back guarantee!
All things considered, ActiVPN is not a VPN provider that we would recommend to anyone looking for a quality service.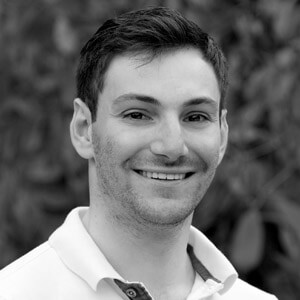 Flo is the founder of the-bestvpn.com. Really concerned about security on internet, he decided to create this website in order to help everyone find the best VPN. He's got a Business School background and now is 100% dedicated to keeping his website alive.