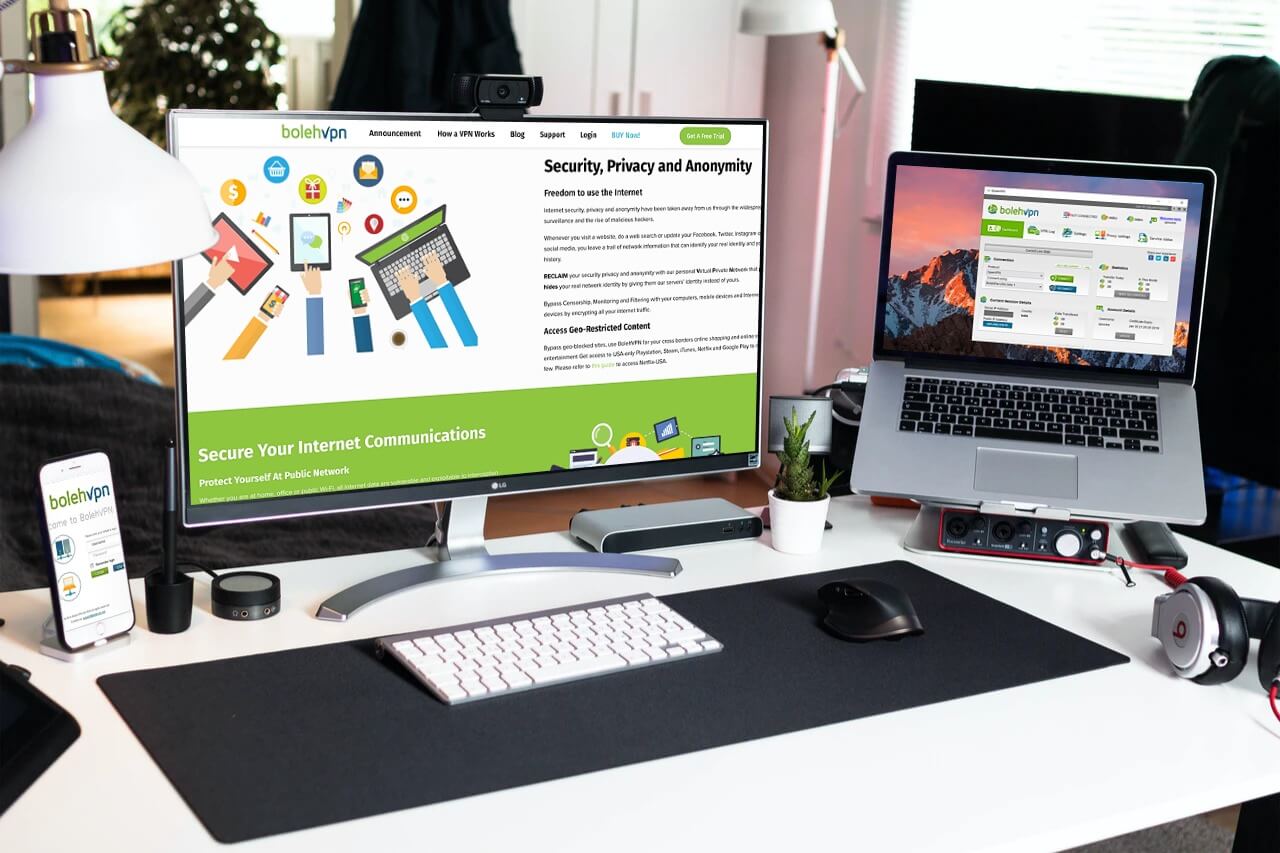 If you are reading this article, chances are you know what we do out here. The main idea is to review different VPNs and rank them accordingly, considering overall performance, security, ability to bypass restrictions, and other features. There is no denying that NordVPN, CyberGhost, IPVanish, and ExpressVPN stand as the best providers on the market. Still, that doesn't mean that other VPNs don't have a chance. After reviewing many younger providers, it is now time to go ahead and review a service that has been around for quite some time: BolehVPN.
Founded by Reuben Yap, BolehVPN has been operating for over a decade. Does the fact that it stood the test of time makes it a worthy choice? It doesn't have to be.
The point of our review for BolehVPN is to highlight the pros and cons and thus help you make the right decision. Looking at its market success, we can see that it has a few thousand subscribers.
To be honest, this is not a lot considering that leading names have a couple of millions. This is why we will put extra focus on what is stopping this provider from becoming more popular. Without further ado, let's get right to the review!
STRENGTHS:
Great usability
Unblocks Canadian Netflix
Kill Switch
WEAKNESSES:
Customer support
Limited server park
Sketchy jurisdiction
Lacks a dedicated iOS app
Not working everytime on Netflix
---
BolehVPN ranks #36 out of 104 VPNs tested. Here are the best alternatives :
Is It a Paid or Free VPN?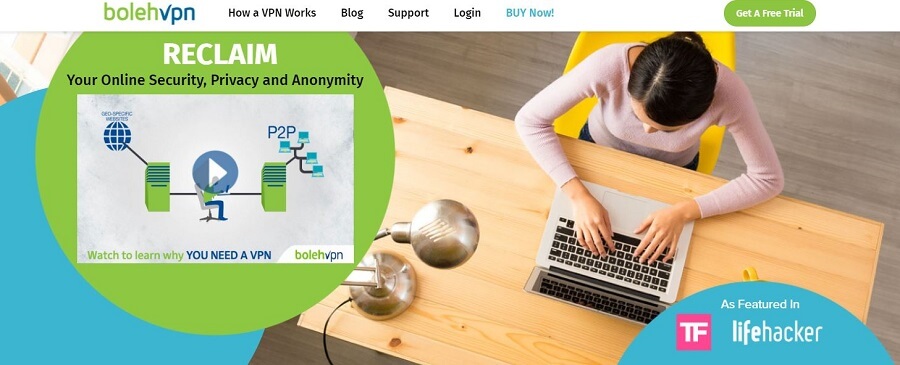 Do you wonder what a VPN is? Well, we are there to answer this question. It is a Virtual Private Network, which will encrypt your private network, hide your true IP address, and allow you to browse anonymously.
Before we get further into the matter, we want to review whether BolehVPN is free of charge or not.
While the provider does offer a protection plan in a variety of different subscription options, there is also a free trial. What you are getting is a 1-day window to try out their service to find out whether the highlighted features fulfill your needs or not.
The most important thing is that during this period, BolehVPN will not sell your data to third-party websites. This is quite common for VPNs that don't ask you to pay any kind of fee.
Still, be sure that there are exceptions like Windscribe, which offers incredible performance while ensuring anonymous browsing!
Performance
It is not a secret that any VPN is going to slow your internet connection performance. This happens for a good reason. If that were not the case, you would not be able to enjoy protection ensured by industry-standard tunneling protocols and encryption.
Still, this shouldn't be an excuse for providers to offer subpar performance. Thus, there are different VPNs, including CyberGhost and ExpressVPN, that manage to provide fast speeds with anonymous browsing.
Is BolehVPN able to follow the trend? Let's take a look.
Speed
For this BolehVPN review and test, we decided to spend extra time analyzing the speed that it offers, considering the limited number of servers. As it doesn't include a server in Asia, we focused solely on locations in the US and EU.
Our first was the server in New York, and to be honest, we got pretty good results because our starting location is in the UK.
Also, keep in mind that we are working with a benchmark of 235 Mbps for download and 211 Mbps for upload.
Thus, after connecting to the server, the ping spiked to 110 ms, which was not ideal but not too dramatic either. The most important thing is that both the download and upload speed decreased by 50%.
To be honest, this is decent considering the distance and allowed us to stream HD and play online games without a lot of issues.
After we tested the US server and got above average results, we did have high hopes that the Netherlands location will work even better. We weren't wrong. The ping was at a fair 50 ms, while the download speed was merely scratched.
Thus, it was set at 90 Mbps, with the upload speed being at 35 Mbps.
Without VPN (we were located in London) :

EU Server :


US Server :

While at a mid-price range, it is faster than most of its high-end competitors. But it isn't enough for us. Especially considering the other aspects that will follow in this BolehVPN review.

Stability
Talking about overall performance, there is another element that we couldn't dismiss: Connectivity. As you could surmise, we didn't have any issues logging into EU and US servers.
This was to our great surprise considering that SaferVPN and Hotspot Shield, which are considered to fall in the same category, gave us a lot of trouble when it comes to overall reliability.
Thus, we would absolutely recommend BolehVPN for this aspect.
Streaming
To be honest, you shouldn't really have any expectations when it comes to unblocking streaming content. The reason for this is because the popular platforms have been successfully blocking most VPNs for the past few years.
Therefore, in 2023, just a few providers can unblock content without any issues. Our goal in this part of our review was to determine whether BolehVPN falls in this group or not. Let's review the results we found.
Netflix
As we have suggested above, we didn't really have high hopes when it comes to the flawless ability to unblock different catalogs. The war that this streaming platform has been leading since 2016 has been in their favor.
Bearing this in mind, we decided to test a couple of different servers and see what the success rate would be.
The first location that we tried to access Netflix from was New York. Unfortunately, the site was immediately blocked. We tried the same using their Los Angeles server and received a streaming error as soon as we tried to watch a TV show.
The same happened when we tested the UK and Netherlands servers. At this point, we wanted to give up but saw that the Canadian server might have some potential considering its overall reliability.
We were right. It worked.
Still, this may not satisfy everyone's needs, because the Canadian catalog may not be as versatile and entertaining as the one in the UK and US.
Therefore, if you want to get a hold of these, we suggest you subscribe to ExpressVPN or CyberGhost.
Other streaming services

To be honest, we didn't know what to expect when it comes to unblocking Amazon Prime, BBC iPlayer, and Hulu.
While we didn't have luck with the first two, the latter worked in UK and US servers.
Are you trying to follow the Champions League freely all year long on foreign TV channels? If the answer is yes, then you are lucky, as BolehVPN does a good job of unblocking sports content across the globe.
Security
From the review of the performance and streaming capability, we would say that BolehVPN is a worthy choice. Still, many other elements affect the overall value of a VPN. Let's take a look.
Where is it based?
This is where things get tricky. While the headquarters of the parent company is set in Malaysia, it adheres to the jurisdiction of Seychelles.

Still, we are not sure how this can be possible considering that once you make a payment, it goes to the BolehVPN Sdn Bhd, which is set in Malaysia.
Unless they are experts in offshore business and found a loophole, we can't really be sure whether they adhere to the law of one or another country.
This is quite important considering that Malaysia is subject to the US Patriot Act, which means that the provider would need to give your data and private info if asked.
Log policy
It doesn't come as a surprise that BolehVPN doesn't admit to any logging. Still, we have our ways of finding out what type of info or data the provider will store.
Thus, this VPN is going to track general traffic as well as keep info on your email address and payment history for claimed security reasons.
To be honest, we aren't the happiest with this kind of privacy policy.
Protocols
We are off to a good start considering that this provider uses industry-standard encryption. Coming in the form of 256-bit AES, it is the same system used by the FBI and CIA.
Additionally, it is highlighted by an array of reliable tunneling protocols. Thus, apart from OpenVPN, BolehVPN offers L2TP that is ideal for older devices.
Still, we aren't the happiest to notice that it lacks IKEv2, which is essential for running iOS devices.
Leak protection

When it comes to the risk of WebRTC and DNS leaks, it is quite low with their service. The reason for this is a built-in kill switch. Still, after performing a series of tests, we encountered a few malware threats.
This is something you should definitely consider, especially if you don't have reliable antivirus software.
Torrenting
Unfortunately, P2P transfers and BitTorrenting are discouraged by BolehVPN.
While they do offer significant leak protection, you can't perform these actions using their VPN. If you are looking for great alternatives for this purpose, then we suggest you take a look at ExpressVPN or CyberGhost.
Bypass Censorship

By changing your IP address, you can unblock betting sites. Luckily, this is something that BolehVPN allows.
Still, it doesn't offer the same performance across the globe. Thus, we had much better success with the EU servers compared to the US ones.
Additionally, if you were expecting to bypass the Great Chinese Firewall search for another provider. First and foremost, this provider doesn't allow the superb stealth mode that is required for this action.
There is also not a reliable Hong Kong server, which would give you the best chance of accessing censored content in China.
Countries and Servers
Much like IVPN and BlackVPN, this provider offers a limited server park. Thus, it covers only 12 countries and offers 35 different servers. Yes, it does allow a reliable US and EU connection, but that is about it.
Compared to leading names, including CyberGhost, that offer over 6,800 locations, this is pretty subpar.
Devices and Connections
As always, we need to review the overall compatibility to determine whether users of different operating systems can enjoy this service or not.
Supported devices
Looking at their Terms of Service, we can see that Windows, Mac, and Linux are quite easy to install as all log files are included, and there is an adequate client.
On the other hand, we encountered a couple of issues when it comes to Android and iOS. While using a VPN on your iPad is always a good idea, the installation process is quite tricky, considering that it doesn't feature an iOS client.
At least, it is compatible with the TOR browser. A good thing for anyone who was thinking of entering the deep web.
Simultaneous Connections
Additionally, the number of devices that can be connected at the same time is quite limited and set at 3. You can bypass this by connecting to an adequate router.
Customer Service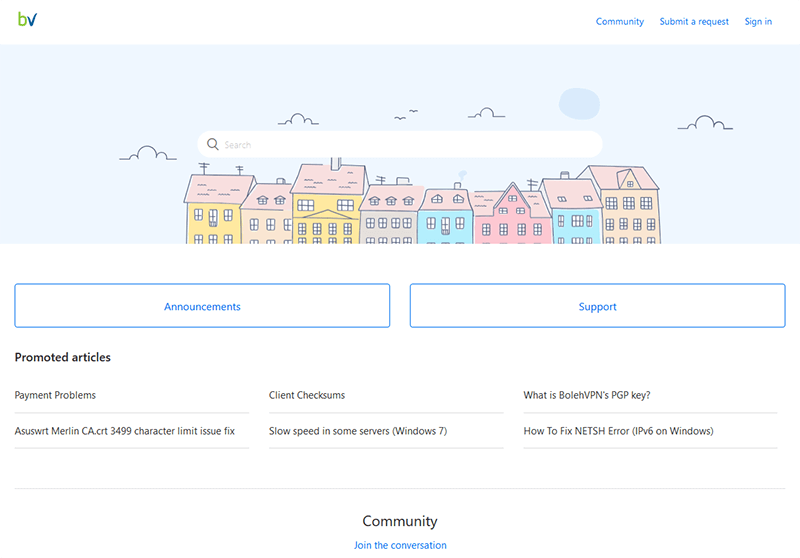 We can't really call this a strong point for BolehVPN. On the other hand, things aren't dramatic, either.
Firstly, we have to notice that they included a live chat feature, which is great for anyone who is in a rush and needs an answer right away.
Additionally, their knowledge base would need to focus more on the case instead of general solutions. However, we found that their email support is quite efficient as we got the response within a couple of hours, and it was quite professional.
while not ideal, BolehVPN does offer better customer support than what you would experience with providers like ActiVPN and Anonymizer.
Value for Money
What is it they offer apart from a 1-day free trial? And is this Virtual Private Network worth the money? Let's review what we found about BolehVPN pricing.
Price comparison

There are quite a few different subscription options that might interest you.
The first one is the 7-day plan for $3.70. The second is a single-month option that would cost you $9.99. The discounted price is made for the two-month plan at a $16.99 single charge.
The most affordable options seem to be a 180-days plan that is at $44.99 and the annual subscription option for $79.99.
Payment types
Unfortunately, there is no option for those enjoying anonymous payments. On the other hand, BolehVPN supports major credit and debit cards as well as PayPal as a reliable subscription payment.
Money-back guarantee
There is a 14-day refund policy for all options. Still, keep in mind that you can't count on this for renewal packages.
Final Thoughts
While this provider is decent, it is still not optimal.
There is a lot of room for improvement, especially in terms of the server park, as well as bypassing geo-restrictions.
In these aspects, providers like NordVPN and ExpressVPN do a much better job. Thus, if you are looking for budget-friendly and reliable VPNs, we suggest you read our review articles on these and make the right decision!
Our final verdict is that this is not a highly recommendable virtual private network and we would rather you select one of our top providers listed above.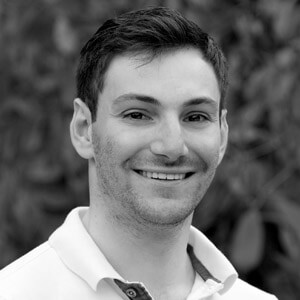 Flo is the founder of the-bestvpn.com. Really concerned about security on internet, he decided to create this website in order to help everyone find the best VPN. He's got a Business School background and now is 100% dedicated to keeping his website alive.