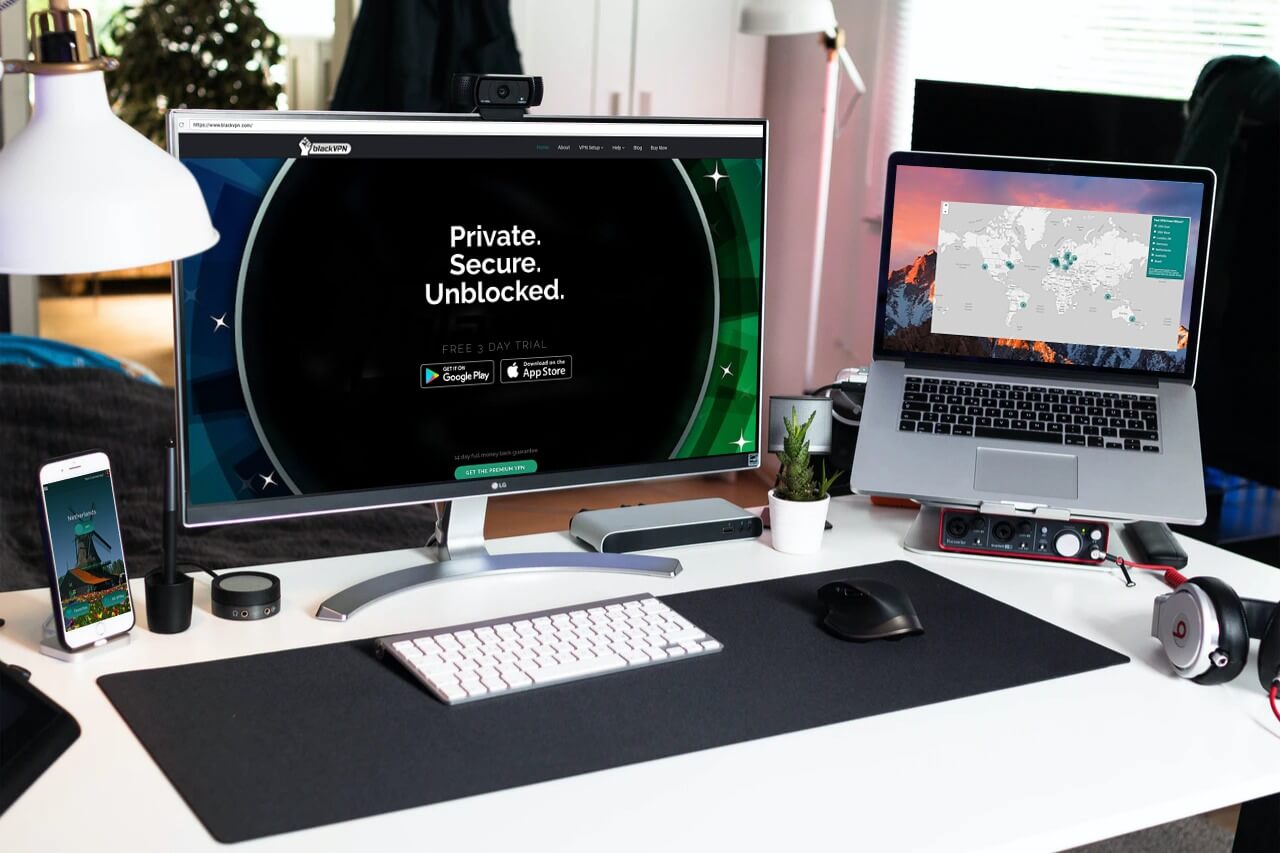 If you are reading this article, you are probably searching for a reliable VPN that can bypass geo-restrictions while keeping you anonymous. This ability depends on many elements including the performance, security features as well as tunneling protocols that one VPN uses. The truth is that most VPNs aren't what they claim to be. Thus, the decision-making process is not as simple as you might think. We always strive to be objective with our review articles highlighting the pros and cons of the relevant provider. Today, we will be doing the review of BlackVPN, a service that has been around for a couple of years and is based in Hong Kong.
Right off the bat, we can see that it is limited in a couple of features, including the server park. Still, does this have to be a deal-breaker? Well, the answer depends on who you ask as well as whether this provider offers reliable overall performance.
This is what we will be looking to find out with our review for BlackVPN. Interested in finding out what are the advantages and disadvantages of this provider? Read on!
STRENGTHS:
Strict no-log policy
Strong encryption/protocols
Compatible with TOR
WEAKNESSES:
Detected malware risks
Limited device compatibility
Slow server speeds
Quite expensive
Not working well with Netflix
Limited torrenting
---
BlackVPN ranks #89 out of 104 VPNs tested. Here are the best alternatives :
Is It a Paid or Free VPN?
We discovered while doing this review, that BlackVPN is one of the most specific providers when it comes to subscription plans and price comparison. Still, this is something that we will be discussing down below.
Now, we are looking to answer the question of whether there is a free trial or not. They do offer a three-day window for you to try out their service. Not a lot from any point of view.
On the other hand, that is not necessarily a bad thing as many providers that allow a free trial or service will sell your data to third party websites.
Of course, this is not always the case as names such as TunnelBear provide a reliable VPN service without putting your privacy at risk.
Performance
For this BlackVPN review, we will be discussing different elements that affect the overall value of a certain provider. The first one is whether the drop in speed is acceptable or not. There is no sugarcoating that even the fastest VPN like ExpressVPN will cause a small speed drop.
However, in some cases, the overall performance is still good enough to allow you a versatile browsing activity. That is what we were looking to find with BlackVPN. Unfortunately, the results were quite negative.
Speed
Why is internet connection slowed down by a VPN? Well, because of the tunneling protocols as well as encryption that protect your private info. Additionally, the fact that you are far away from the alternative location may affect the ping and the speed of the internet connection.
To find out how much damage BlackVPN does, makes us engaged in a series of test sessions.
Note that we used a benchmark of 235 Mbps for download speed and 211 Mbps for upload speed. This is what we found.
The first server that we tried out is the one set in the Netherlands. As expected, the results were not that terrible. The ping was set at a steady 44 ms, and our download speed was 132 Mbps. That means it was decreased over 40% from the benchmark.
The same happened with upload speed that went down to 117 Mbps.
This gave us high hopes that their US and Asia servers may still allow for a reliable connection. However, this was not the case.
After connecting to their New York server, we experienced significant issues. The reason for this was the ping spike to 145 ms. It was followed up by an 80% decrease in the download speed, as well as an 85% decrease in the upload speed.
We immediately realized that you couldn't rely on this server if you were hoping to stream HD or play demanding online games.
Last but not least was the Hong Kong server. As always, we were hoping to get good results and thus get our hopes up when it comes to accessing censored content in China. Much like IVPN, we were disappointed to see that the performance was disastrous.
The ping was at a staggering 300 ms, with both the download and upload speed being decreased by +90%. It was quite clear that for anyone who is looking to bypass the Great Chinese Firewall (or do anything else), BlackVPN is not an adequate option.
Without VPN (we were located in London) :

EU Server :


US Server :

Asian Server :

On the other hand, we would suggest ExpressVPN or CyberGhost as two great alternatives regarding consistent speeds.
Stability
Another important aspect that is related to overall performance is whether you can rely upon staying in the session for more than 20 minutes or not.
As suggested above, we didn't experience significant issues while we were using the EU Server. Yes, the speed was not optimal, but we still managed to log onto most of the wanted websites.
On the other hand, the US and Hong Kong servers were almost unusable. This is all to say that BlackVPN does not offer great overall performance and can't be counted on for streaming HD or torrenting.
Streaming
Today, the flawless ability to unblock entertainment content is present in just many leading VPN names. This is mostly because of the ongoing war between platforms such as Netflix and Hulu and VPN providers.
Bearing this in mind, we approached the test session with low expectations. Here is what we found out:
Netflix

The results in this aspect were partial. Thus, as we heard that BlackVPN could unblock Netflix if you were connecting from California, we went ahead and tested that.
Surprisingly, we were able to access the US catalog from this location. This gave us hope that we might be able to do more than just that.
Unfortunately, we were quite wrong.
After testing the US East Coast server, we realized that from there on, the chances of having success are going to be quite low. We went ahead to test Canada, Netherlands, UK, and Hong Kong, only to get a streaming error or a frozen buffering screen.
This is the first issue.
The second one is that to access the one working server, you will need to open up and subscribe to the most expensive plan.
Other streaming services
What if you are not in the United States and still want to enjoy Disney +? That is made possible by using BlackVPN. Not only this, but you will also be able to unblock content on Amazon Prime and BBC iPlayer.
Unfortunately, we didn't have a lot of success with Hulu while doing this review and tests. Still, this didn't come as a surprise considering that much like Netflix, this platform has imposed hefty restrictions.
Security
An essential part of almost any review is whether the security and privacy policy are on-point. When talking about BlackVPN, things get pretty tricky, considering that it does a good job in terms of a strict no-log policy but is not that great when it comes to other aspects.
Where is it based?
The fact that the parent company of this provider is based in Hong Kong does seem like a good start. It surely is considering that it doesn't adhere to the 5 Eyes alliance.
On the other hand, the fact that it still is under the Chinese government doesn't make it an ideal choice. This is because only a few VPNs are allowed in China, and of those, all are government-sponsored.
If you are skeptical about where your browsing data or private info may end up going, then we suggest you look for another provider.
Log policy
If nothing, BlackVPN keeps its worth when it comes to a strict no-log policy. Thus, you will not have to worry if this provider keeps a record of your download files, browsing history, and other activity.
The most they might store is your email address, but that shouldn't harm you, considering that they don't sell your data to third party websites.
Protocols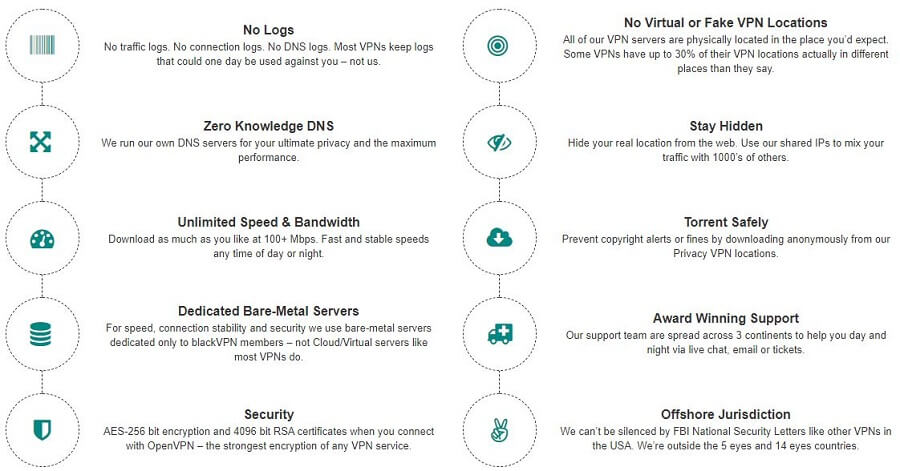 We can't deny that BlackVPN did a good job when it comes to overall protection. Thus, you are looking at encryption that is used by the military and banks and comes in the form of 256-bit AES.
As for the tunneling protocols, you can choose between a couple of options. Apart from the OpenVPN, which is considered to be the best, there is also SSTP and L2TP/IPSec, which is suitable for iOS and older devices.
Leak protection
Last but not least is whether your primary IP address will be protected in case of connection time out. Considering that a built-in kill switch is included, we weren't surprised to find out that there is almost no risk of WebRTC and DNS leaks.
Still, after performing a couple of tests, we found the service to be prone to malware, which is something you should consider. This clearly leaves us with a bad taste in the mouth when giving our opinion on BlackVPN.
Torrenting
Because BlackVPN offers a couple of subscription plans that differ in features, it doesn't come as a surprise that torrenting is limited.
They don't forbid it, but even subscribing to the most expensive plan will not allow you to use the UK and US servers for this.
That is why we find ExpressVPN and CyberGhost as great alternatives. Allowing thousands of torrenting-compatible servers, you will get to enjoy fast and reliable P2P transfers.
Bypass Censorship
The fact that they feature a server in Hong Kong makes us believe that they might bypass the Great Chinese Firewall. While BlackVPN does feature everything that is required as we saw before in this review, the result depends on your internet connection.
As for other content, you shouldn't have issues unblocking legal gambling sites as well as local bank accounts. Still, the limited server offerings do affect the ability to bypass geo-restrictions globally.
Countries and Servers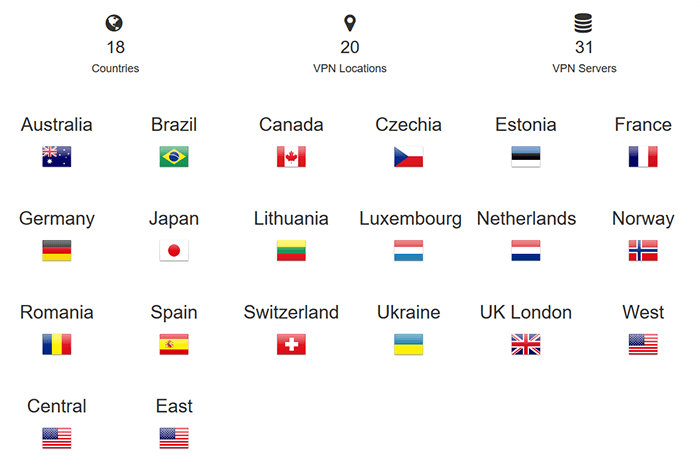 As we have mentioned above, BlackVPN can't be proud of the number of locations that they offer. You are looking at only 31 servers set in 18 different countries. Yes, they do cover Australia, Asia, the US, and the EU, but not nearly as good as NordVPN does.
This provider offers over 5,500 servers in more than 60 countries. This is quite impressive given the affordable price that this VPN comes at.
Devices and Connections
It is quite common for people to consider the overall compatibility as a deal-breaker.

Supported devices
We are starting with good news as this provider supports iOS, macOS, Android, Windows, Linux, and an array of routers. Still, it doesn't support gaming consoles. Additionally, the answer to "can you use it with Kodi?" is negative.
You will need to work around these restrictions using BlackVPN, and that simply is not worth the effort.
We suggest you skip the stress by subscribing to ExpressVPN that offers superb device compatibility.
Simultaneous connections
If nothing, this provider does a good job when it comes to the number of devices you can use at the same time. Allowing 7 devices at a time, it is higher than the average three simultaneous connections.
Customer Service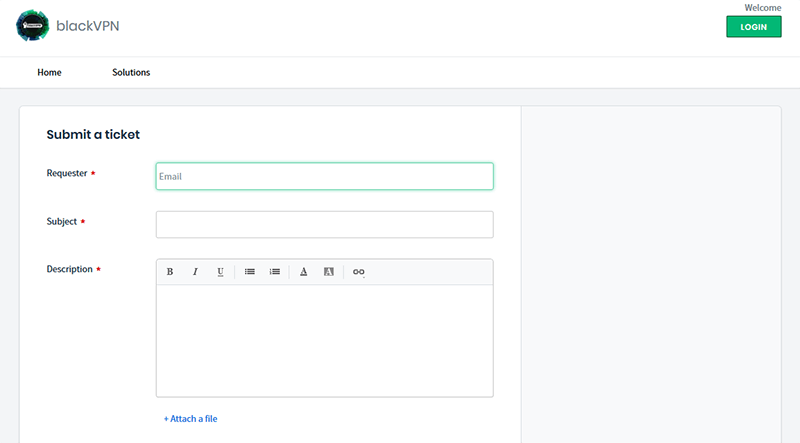 We were quite happy to see that their customer team was incredibly efficient. Therefore, we enjoyed reliable live chat support and were pleased to get the email response within a couple of hours.
Not only that, but their knowledge base is not focused only on general-purpose answers. This is all to say that you will be able to settle any existing issues within minutes.
Value for the Money
We already mentioned in our in-depth review that BlackVPN is quite specific when it comes to subscription options. Let's take a look.
Price comparison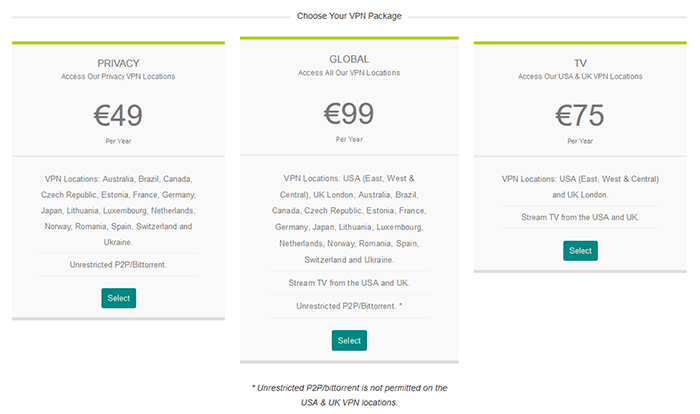 They do offer three different plans. Still, not one is a single-month subscription option.
Firstly, you are looking at a basic privacy plan that costs $49 a year and does allow a limited number of locations.
The second one is the Global plan and is set at $99 a year, allowing 31 servers, streaming from US/UK, and unrestricted torrenting expect within the aforementioned servers.
Last but not least is the annual TV plan that is focused on giving you the optimal streaming performance.
Payment types
Luckily, you can subscribe using a myriad of payment methods, including credit/debit cards, PayPal, Bitcoin, and a couple of other alternative cryptocurrencies.
Money-back guarantee
There is a 14-day refund policy, which is shorter than what we would have liked, but it is still enough time to put it through its paces. To get a refund, simply contact customer support.
Final Thoughts
Would we recommend this VPN? Unfortunately not. There are a couple of reasons why we rank it so low.
Firstly, the servers are incredibly slow. Additionally, both the streaming and torrenting are quite limited, even if you subscribe to the most expensive package. Last but not least, limited server options are certainly not a plus.
This is all to say that you are better off subscribing to ExpressVPN or CyberGhost and thus enjoying smooth anonymous browsing!
Our final verdict? This VPN is not worth your time or money and we suggest trying one of our favorites above instead.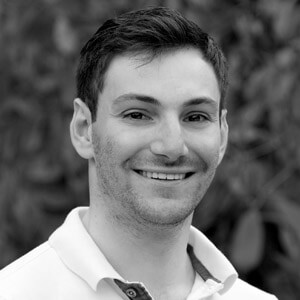 Flo is the founder of the-bestvpn.com. Really concerned about security on internet, he decided to create this website in order to help everyone find the best VPN. He's got a Business School background and now is 100% dedicated to keeping his website alive.