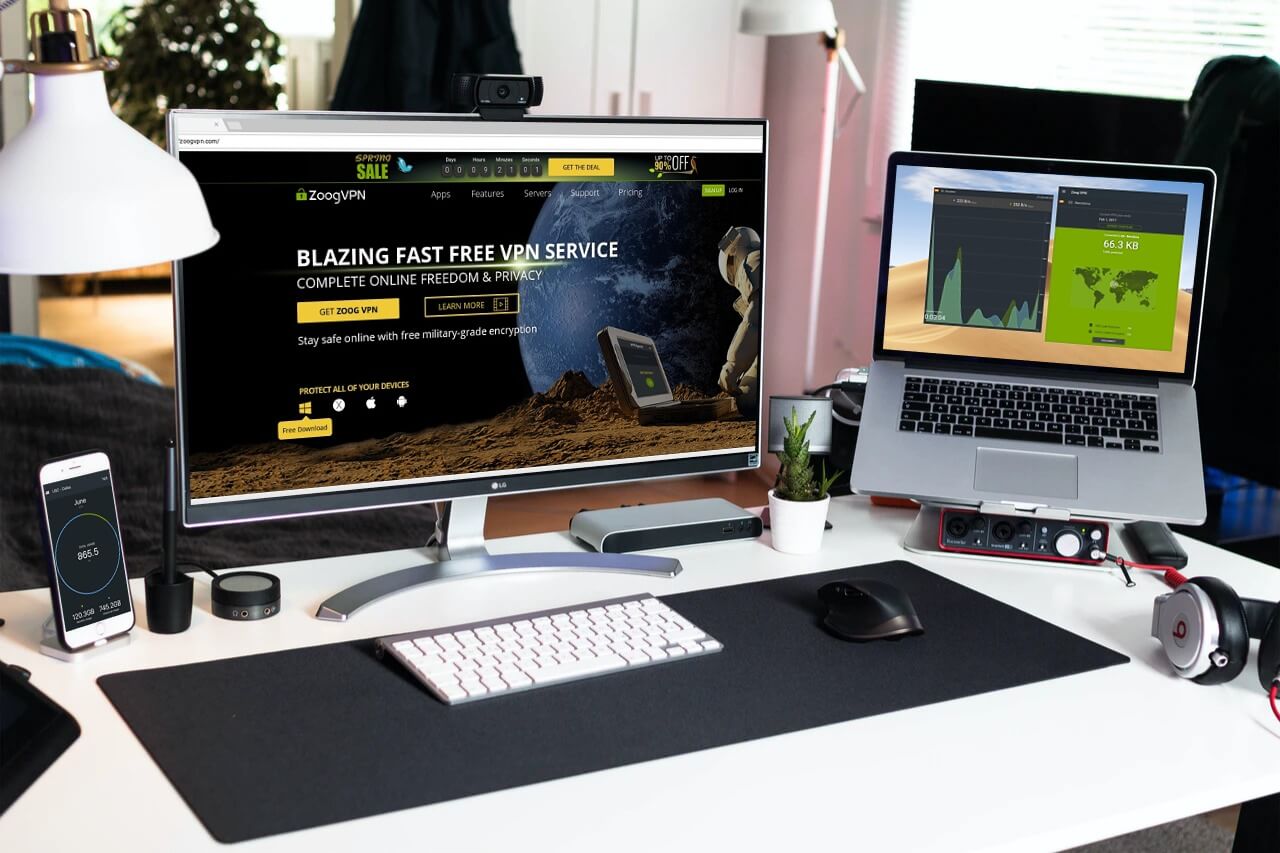 Much like other providers, ZoogVPN claims to be super fast, secure, and reliable when it comes to unblocking content. Still, not many live up to the expectations. Because this provider has been around for a few years, we are right to expect reliable performance. The company had more than enough time to establish their servers and privacy policy. That is why we have decided to do a thorough analysis of what they have to offer and see whether it is worth the money or not.
Our review of ZoogVPN will be highlighting the pros and cons of their service. Apart from that, we will also be discussing the interface and overall performance of this Virtual Private Network. So what are you waiting for? Let's get right to it!
STRENGTHS:
Strong encryption
Affordable
WEAKNESSES:
Not user-friendly interface
Questionable privacy policy
Limited torrenting
Slow
A limited number of servers
---
ZoogVPN ranks #63 out of 104 VPNs tested. Here are the best alternatives :
Is It a Paid or Free VPN?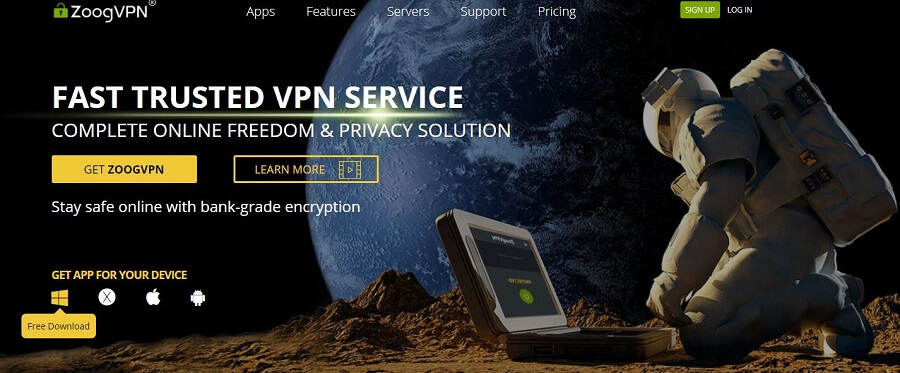 For this ZoogVPN review, we will be starting by determining whether it has a free plan or not. While not a 100% free VPN like Windscribe, this provider still does offer a trial free of charge.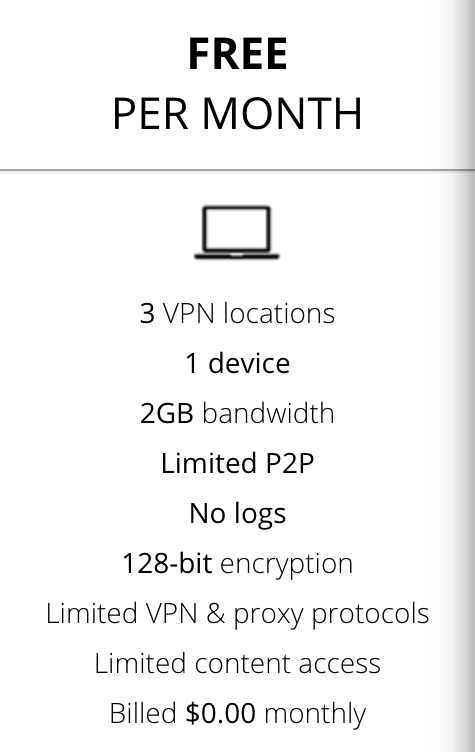 What do we mean? Well, you have an opportunity to subscribe and use a few of their services to get a better idea of whether it suits you or not. Still, this does come with a couple of limitations.
First and foremost, while the total number of servers is 36, you can access only 3, which is a very limited choice. Additionally, whether you connect to London, Amsterdam, or New York, you can't surf for more than 2 GB of data. Also, it is quite certain that you will be experiencing slower speeds considering the "best-effort bandwidth".
Thus, while it is a good option for figuring things out, you will need to upgrade to enjoy more complex features.
Performance
It is quite interesting how almost any VPN provider claims to offer incredibly reliable and fast performance. The truth is somewhat different.
You can't really expect to have the same internet connection speed once logged onto a VPN server. Still, as long as the drop is not above 50%, you will probably be fine. This does depend on your primary location, as well as how strong is your WiFi in the first place.
Speed
Honestly, while we didn't expect the ZoogVPN to allow as good of a performance as ExpressVPN, we hoped for the best. The results were quite unclear.
As always, we used a benchmark of 235 Mbps download as well as 211 Mbps upload speed. Considering the few continents covered by their service, we decided to test three different servers and see which one does the best.
Being in the UK, we tested a New York server and found the ping to be set at 146 ms. While not staggering, this is still quite high and may disrupt gaming or streaming HD. Additionally, the drop in both download and upload speed was around 70%.
While not as bad as StrongVPN, this is still not reliable for more demanding activities. We continued our review by connecting to a server in France and, without surprise, got really bad results (again!). There is no doubt that this was because of our primary location set in the UK.
The download speed was at 120 Mbps, while the upload was at 100 Mbps. Additionally, the ping was low and at 38 ms. This is quite motivating and lets us believe that ZoogVPN does offer reliable service for the most part.
Our last server was the one in Hong Kong, and we were not as satisfied in this case. The ping was quite high (259 ms), while the download speed dropped to 30 Mbps.
Additionally, the upload speed suffered a significant decrease to 17 Mbps. Considering all this, we can say that while it certainly is not the slowest, ZoogVPN is far from being the most reliable provider either.
Without VPN (we were located in London) :

EU Server :


US Server :

Asia Server :


Stability
Another important thing was whether you would be continuously kicked out of a server or not. Once again, the results were quite divided. Thus, we had good connectivity at European servers, including the UK, France, and the Netherlands.
On the other hand, we did experience a couple of issues with the US and Asia, getting redirected to the closest servers. This is not something you want as those kinds of leaks may lead to your true IP address revealed.
Streaming
Probably the favorite part of any VPN review is whether it can unblock multiple streaming platforms or not. It is not a secret that millions of people use this service for this exact purpose. Considering how things have been in the past few years, we came to the understanding that unblocking Netflix is a valuable trait.
But is ZoogVPN able to do it? Let's have a look.

Netflix
To be honest, we were not that happy to find out that unblocking content in Europe doesn't seem to work that well. While the reliability and speed of servers set in France, the UK, Netherlands, and Italy are quite good, Netflix apparently has a strong blocking algorithm.
We went to test all of the aforementioned servers and had 0% success.
Additionally, we also wanted to see how things go in Canda and Washington, and once again, got nothing. Still, we have to say that out of seven servers that we tried out, two worked. The ones in New York and Dallas are apparently quite reliable when it comes to unblocking the relevant catalog.
Still, your chance of streaming HD will depend mostly on your primary location and ping. While ZoogVPN does offer some streaming, providers such as ExpressVPN and NordVPN do a much better job.
Other streaming services
As explained above, many streaming platforms impose geo-restrictions. So is the case with Amazon Prime, Hulu, and BBC iPlayer as well. Still, while we couldn't unblock Netflix in Europe, it did much better for these sites.
Thus, we were able to watch unlimited BBC iPlayer and Hulu content. Also, Amazon Prime worked in 2 out of 4 servers, including the one in Canada.
Security
Along with the aspects mentioned above, the reason why people want a Virtual Private Network is due to increased security. The ability to browse the internet without your data being stored is quite cool. Still, not every provider can allow this.
In fact, many are obliged to hand over the info if asked by authorities. This depends mostly on the location of the company as well as their log policy.
Where is it based?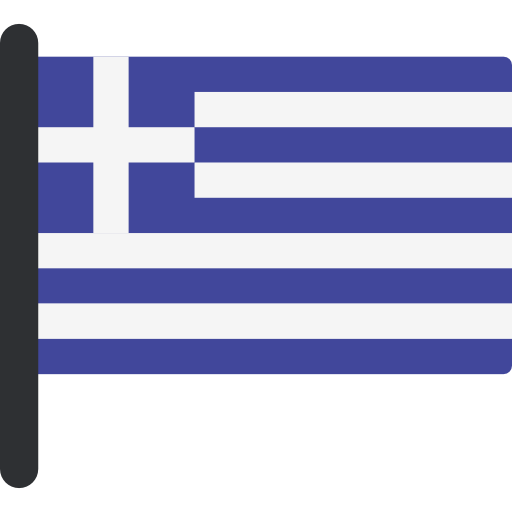 Here is where things get interesting. The parent company of ZoogVPN is from the UK, which would make us think that the jurisdiction is under the 14-eyes alliance. Fortunately, it is not.
Apparently, the provider has set its quarters in Greece and thus avoids having to adhere to this alliance.
What this means is that even if your data was collected, the provider wouldn't give it to authorities in the UK, USA, Canada, New Zealand, Australia, etc.
Log policy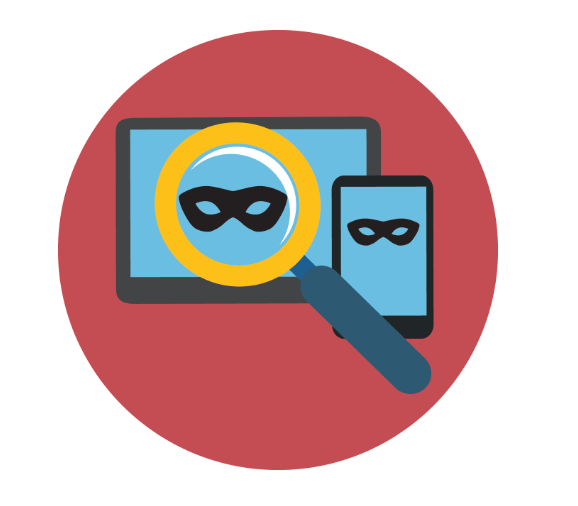 It is quite good to know that ZoogVPN doesn't fall under the US or UK jurisdiction because they do log some of the data.
Looking at their official website, we can't really determine what info it is. Still, it seems that payment history, email address, as well as download history, is stored.
This sets their log policy into the so-called grey area. While the consequences may not be significant, it is not optimal. You can learn about how to navigate risk-free in this article.
Protocols
While the aforementioned aspect is not ideal, the ZoogVPN makes up for it in the encryption section. You are allowed both 128-AES and 256-AES depending on whether you want a faster connection or improved security, you can switch between these two.

Additionally, this provider features an industry-standard of OpenVPN. This is the best tunneling protocol for macOS, Windows, and Android. Furthermore, it has offered IKEv2 as an alternative if you are an iOS user.
Leak protection
We did a series of tests and reviews and found the chance of a leak to be below 20%. This is not bad. Still, it would be much better if the kill-switch was available for every platform.
NordVPN is the perfect example of a provider that offers optimal IP/WebRTC leak protection.
Torrenting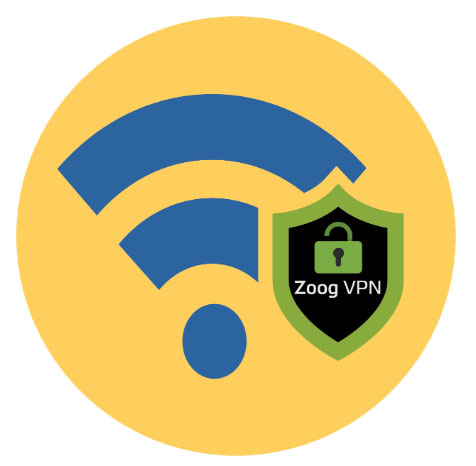 While ZoogVPN doesn't forbid P2P transfers and torrenting, we can't say it is the best option for the same. The reason for this is that their leak protection doesn't ensure your true IP address will not be revealed.
Additionally, you can't really use the US or Asian servers for this. Only the Europeans have a low ping and are fast enough to allow stress-free torrenting.
Bypass Censorship
Getting on with our review discussing how good it is in unblocking restricted content is quite important. Thus, apart from the aforementioned streaming services, ZoogVPN does a fine job with bookmakers and YouTube.
Maybe the most significant question is whether it can work in China or not.
Unfortunately, while it does feature a Hong Kong server, it is nowhere as reliable and stealthy as it should be.
If you really want a provider able to unblock Facebook/Netflix in China, subscribe to ExpressVPN.
Countries and Servers
While ZoogVPN does cover three different continents, it is nothing when compared to NordVPN and CyberGhost. These offer thousands of reliable servers that you can connect to and get fast speed. The total number of Zoog servers is 50, set in 26 different countries.

Outside of Europe, in which we are more proud of German, Italian, UK, and French servers, it also has eight in the US. Additionally, there is one in Sydney, Singapore, and Hong Kong.
Devices and Connections
This is one of the best points when it comes to the provider mentioned above.
Supported devices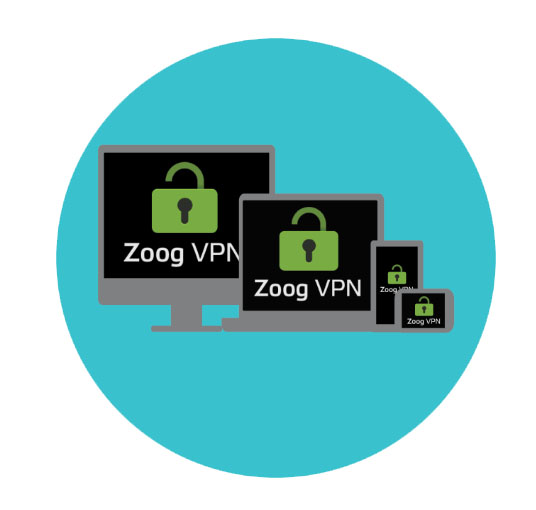 Unlike most average VPNs, this one is compatible with more than Windows, Android, iOS, and macOS. You can connect via Linux, Blackberry, Chromebook, and even the TOR browser.
While it doesn't work with smart TVs, the list is good enough.
Simultaneous connections
Looking at their premium package, you can connect with up to 5 different devices wherever you are. Additionally, a router will enable you to use your VPN on an unlimited number of devices.
Customer Service
While many providers claim to offer 24/7 support, the truth is you can't rely on most. That is why seeing that ZoogVPN offers live chat and email response is quite surprising.
Not only that but after having tested both options, we reached a positive conclusion. The answers are quite professional and friendly.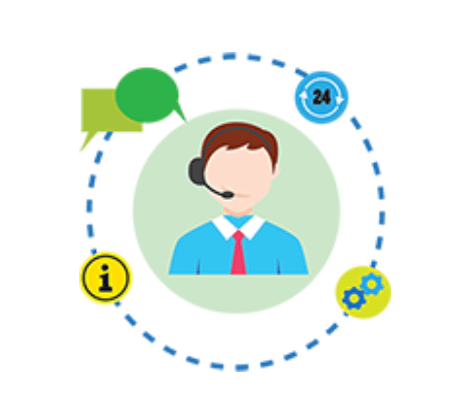 Additionally, you will not have to wait hours or days (in case of an email response) to get your issue settled out. This also makes the 7-day refund policy something you can trust.
Value for Money
Because their free trial is quite limited, the only logical option is to upgrade to premium. Still, whether it is worth the money is something you need to know before doing so.
Price comparison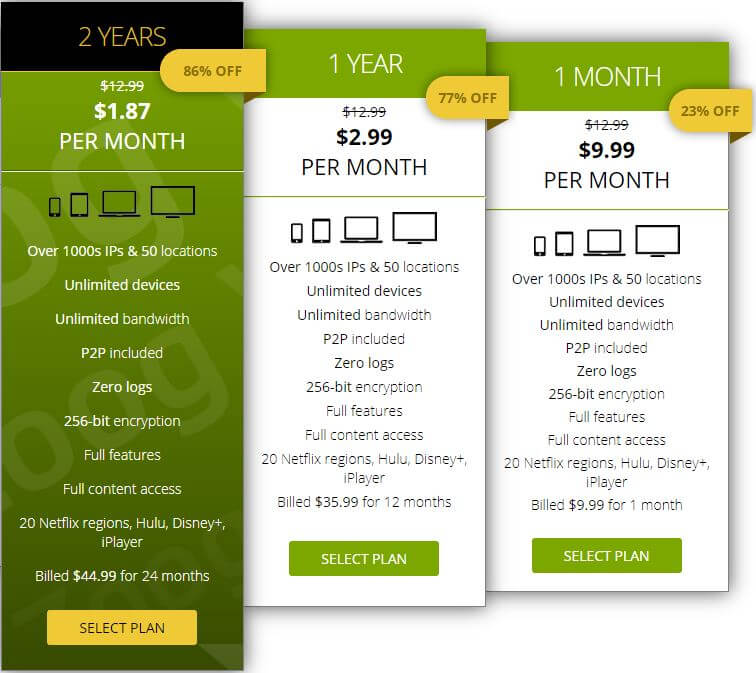 To be honest, the prices are quite affordable. Their single-month plan is the most expensive and is set at $9.99. Looking at their 1-year subscription, you will be paying just $2.99 per month, which is really good.
Lastly, the best option there is the biannual package at $1.87 per month or $44.99 billed upfront. Check out our NordVPN vs PIA article to see which one of these cheap VPNs you could choose.
Payment types

Another great thing is that you don't have to use a credit card to purchase. Options such as Payal and eCheques are also available. Additionally, if you want to stay anonymous, Bitcoin is the way to go.
Money-back guarantee
As said above, they do offer a 7-day refund policy, and it is quite easy to request.
Extras
There were no additional features that we could review. Still, we would like to mention that the interface of their VPN apps could use a bit of upgrading. It is not as user-friendly as it should be, especially for users that are new to using this kind of service.
Final Thoughts
In the end, we rank this provider as #63 out of 104. We did our best to highlight both the pros and cons of this review. Yes, it does have potential, especially in terms of unblocking streaming content, but it needs further development.
Until that happens, we do see ExpressVPN, NordVPN, and CyberGhost as the best alternatives. If you still don't know which VPN to choose, just check out this article.
At the end of the day, we are tremendously uncomfortable recommending this VPN to anyone, and therefore, we will not.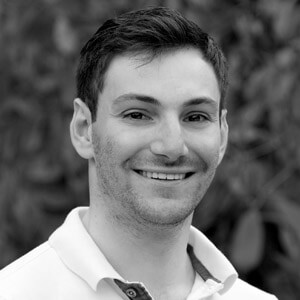 Flo is the founder of the-bestvpn.com. Really concerned about security on internet, he decided to create this website in order to help everyone find the best VPN. He's got a Business School background and now is 100% dedicated to keeping his website alive.