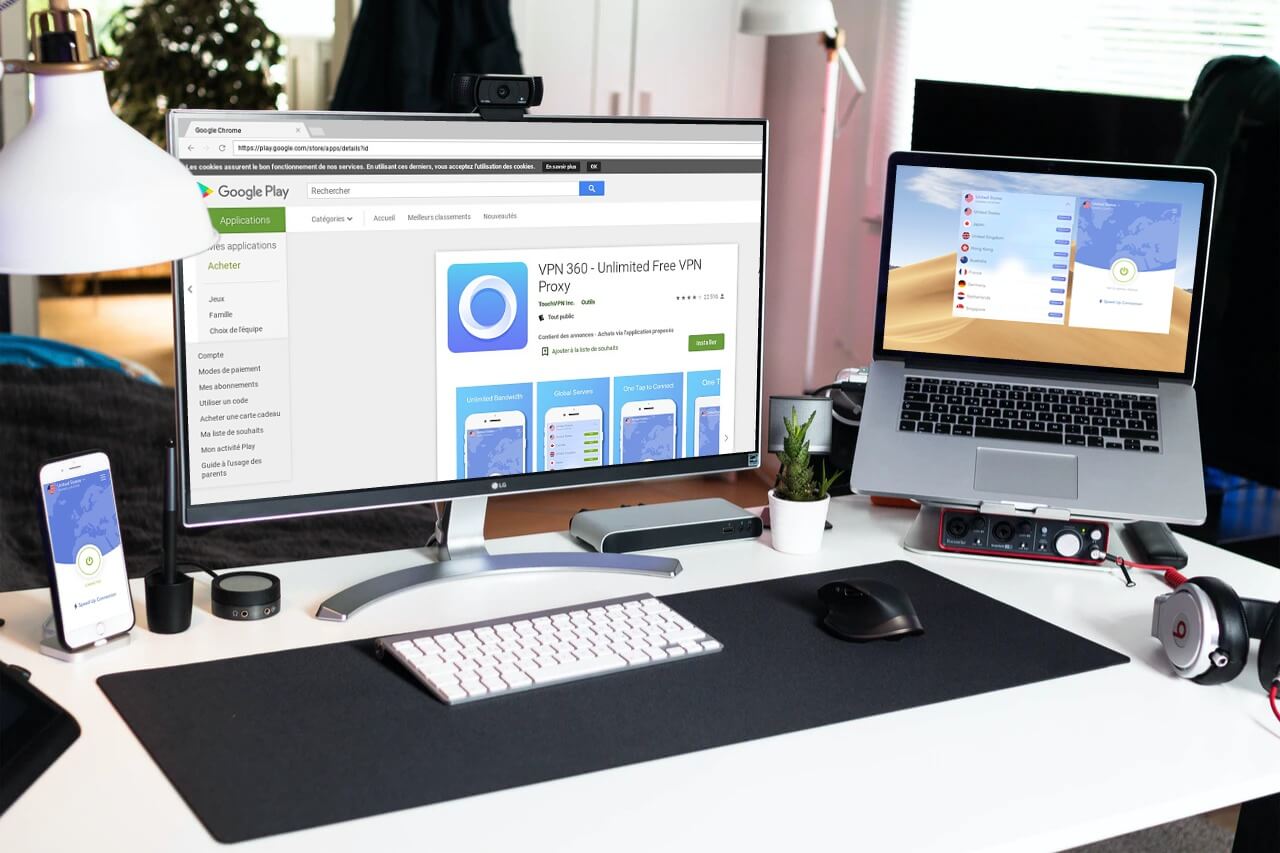 VPN 360 seems to be a popular choice among owners of smartphones so we decided to conduct a VPN 360 review to find out for ourselves whether the provider is worthy of consideration. The provider claims to offer a level of protection that is strong, using high-end servers and more, but does the product live up to this?
There is a saying that you only get what you pay for. So in regards to VPN 360, will this turn out to be true? Is this going to be one of the few free providers that actually live up to its claims or another fail? You can read this if you want to understand why Free VPNs are not always the best solution.
So let us begin our VPN 360 guide by first looking at the strengths and weaknesses of the provider.
STRENGTHS:
App is easy to use
Speed is not bad on iOS
WEAKNESSES:
Only works with Android and iOS
High price for a mobile VPN
Low choice of servers
Doesn't support Netflix
Torrenting isn't allowed
Lack of no-logs policy
---
VPN 360 ranks #85 out of 104 VPNs tested. Here are the best alternatives :
Is it a free or paid VPN?
We began our VPN 360 review by looking into whether this is a free or paid provider.
Actually, it is advertised as both. You can download the app free and use a free plan, but it does come with in-app purchases for additional benefits.
You can use the app in free mode but it is extremely limited, with just two servers to choose from in one city in the USA.
Performance
We take performance very seriously when undertaking tests on Virtual Private Networks, so what does our VPN 360 review reveal in this area?
Speed
What you get by way of speed is going to partly depend on where you are located in the world. In some parts of the world, it is good, with decent speeds, while in other countries, it is mediocre.
It also seems the device you use depends on the speed. For instance, when connecting to servers in the US, the speed on iOS was OK, but when connecting to the same server on Android, the speed was painfully slow.
Of course, choosing a country close to your own location generally leads to the fastest speeds and vice-versa.
Free users outside of the states do not stand a chance of obtaining fast speeds with only one server location in the US offered.
Without VPN (we were located in London) :

EU Server (France) :


US Server :

Asia Server :

Stability
During our VPN 360 test, we found the speeds and performance of the app to be unstable.
More than likely the drop in speed was down to many users connecting to the few servers that are available, but more on servers later.
With a lack of stability such as this, we cannot recommend VPN 360 in this area. If you want a solution very stable and speedy, you should definitely consider ExpressVPN or CyberGhost.
Streaming
One of the uses of a Virtual Private Network is to unblock streaming portals, websites, and apps to watch your favorite shows abroad. This includes sites such as Netflix, BBC iPlayer, HBO, and more.
So, what did our VPN 360 review reveal about streaming capabilities?
Netflix
In all honesty, if you want a provider to use for streaming Netflix, you should give this one a miss. They do not have the servers required to bypass the strict security measures put into place by Netflix.
In all of the instances we tested, Netflix denied access to us with a dreaded error message.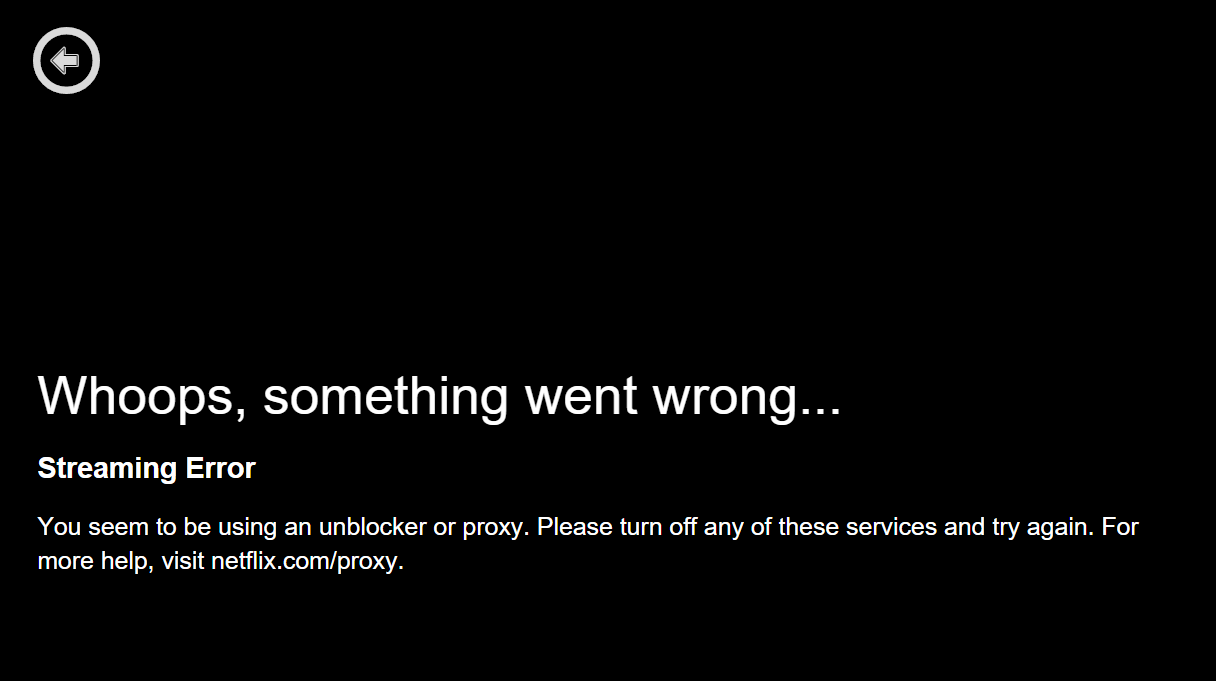 If we had to pick one VPN for streaming in order to unblock your favorite platforms, we would choose ExpressVPN without a doubt.
Other streaming services
While we did not try every single streaming service out there, VPN 360 failed miserably to beat the restrictions on various platforms using various servers from different countries.
Again, this is not a VPN to choose if you want to overcome the technology of streaming services.
Security
We continued our VPN 360 test and review by looking into the security measures offered by the provider. This included looking into where the provider is based, whether they have a no-logging policy, the protocols offered, and leak protection.
Where is it based?
There is very little by way of information about the company behind this Virtual Private Network, as they do not seem to offer a website.
If you look for information on Google Play Store, it says the app is from a company called TouchVPN Inc.

However, if you scroll down the page the developer is listed as being at Infinitysoft with an address in California in the USA. This would put them under the Five Eyes scrutiny.
So, we are not sure whether the company is TouchVPN Inc. or Infinitysoft.
One thing we thought was strange was that the company also advertises another VPN with the name BestVPN on Google Play. Why they would offer two VPN products is beyond us.
Log policy
Being located in a country governed by the Five Eyes intelligence-sharing is a huge worry. Therefore, for the next part of our VPN 360 review, we wanted to find out the provider's policy on logging.
Unfortunately, they do not have a no-logs policy. Even worse is the fact that if you look into the privacy policy on the app you will find the statement "may disclose information to authorities when requested".
As many people use a Virtual Private Network to remain anonymous and stop their ISP from spying on them, knowing the provider will disclose the information if asked tells you to run a mile away from this provider.
If you value your privacy and want to remain anonymous online, stick with VPN providers such as ExpressVPN, NordVPN, and CyberGhost. All of whom have a strict no-logs policy in place.
Protocols
If you look for information about protocols used in Virtual Private Networks with providers such as ExpressVPN, you will find many choices listed.
So, what did our VPN 360 test and review show about protocols?
Actually, we could find out very little about what protocols and encryption are used in the apps. The only thing we managed to find was that AES 256-bit encryption is used.
The encryption is strong and used by militaries around the world and is among those offered by the leading VPN providers. This is a plus for the provider among the many minuses gathered so far.
However, this is where the praise stops.
It is not clear what type of encryption method is used for IKEv2, and OpenVPN is not used as standard if you are using iOS.
Leak protection
With there not been much information available about the different protocols on offer it would be nice to know that leak protection is available.
One of the features of most reliable VPN providers is a Kill Switch. In the event of data leaks due to the server disconnecting, the Kill Switch stops the internet connection dead. This means no data can go outside of the encrypted tunnel.
As you might have guessed by now our VPN 360 review reveals there is no such technology to safeguard against leaks.
Simply put, if the server drops, your personal data is leaked.
Torrenting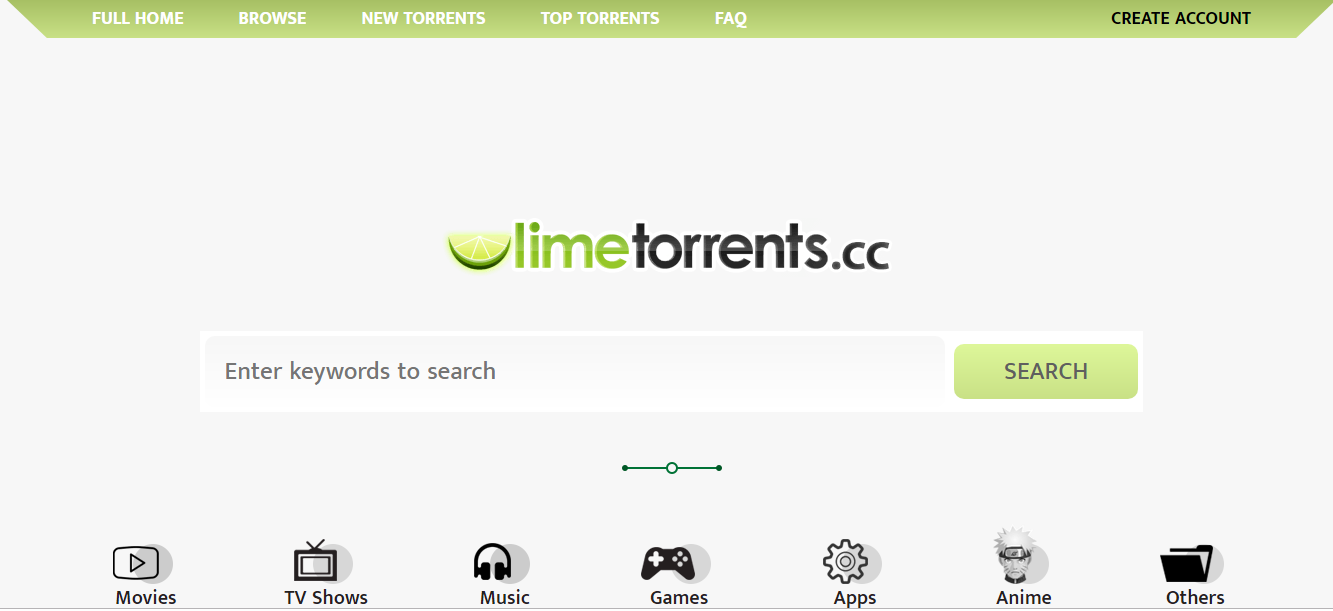 We wish we could say something more positive in our VPN 360 test and review but moving on to the torrenting category there is only more bad news.
The majority of people use torrents on computers. However, torrent clients are available for mobiles and some people do use them.
We would not advise anyone to use VPN 360 for torrenting on mobiles. The app does not offer high security and the leak protection that is needed when torrenting.
Along with this, the provider does point out in the privacy policy that if asked they will share information with authorities. This could lead to you receiving a DMCA notice if you have downloaded copyrighted material using your mobile.
If you want a VPN for torrenting ExpressVPN, NordVPN, and CyberGhost all make good choices thanks to superb encryption, server choice, and no-logs policy.
Bypassing censorship
Bypassing censorship is one of the reasons people choose to use a Virtual Private Network.
As our VPN 360 review has so far not shown great results, you are not going to be too surprised to find out that it fails miserably for bypassing censorship.
To be able to overcome censorship you need reliable servers. You also need servers located in numerous countries and this provider is sadly lacking on both counts.
Countries and servers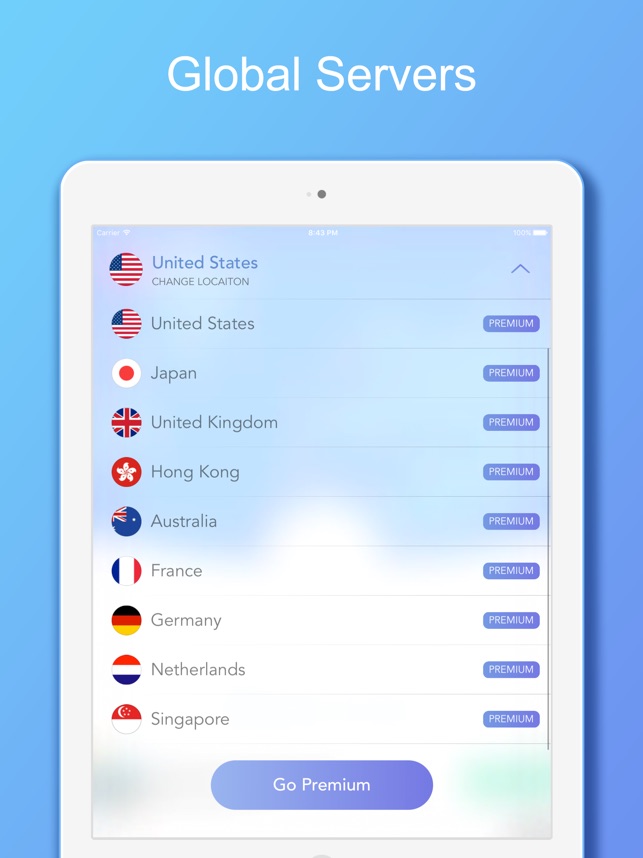 The foundation of any Virtual Private Network is the servers and locations offered. This is another area where VPN 360 is let down.
If you do not want to pay for the service, you are going to be severely limited to just two servers from the United States. This brings about a whole host of issues.
As many people are using the free service, the two servers may be inundated with people trying to connect. This slows down the speed, and more so the further away from the USA, you are located.
If you choose to take out a subscription with the provider, the server choices do improve, slightly too. However, do not expect the choices of thousands of servers offered by such as ExpressVPN and NordVPN.
With a paid subscription, you will have a choice of 12 servers in the following countries:
Australia
Canada
France
Germany
Hong Kong
Japan
Singapore
The Netherlands
The United Kingdom
You get two server choices in the USA and one each in the other countries. Not very impressive!
Compatible devices and connections
Contrary to the best VPNs you can use with Kodi, routers, PlayStation, and a host of other devices, you cannot use VPN 360. It is offered for smartphones only.

Therefore, your choices of apps to download are for Android and iOS only.
Simultaneous connections
If you want to use VPN 360, you have to download it onto your device through the Apple Store or Google Play Store. This means it is linked to your specific device and your account.
So, unlike ExpressVPN and other popular providers who offer apps to download where you can use the plan on simultaneous devices, this is not available with VPN 360.
Support
Problems do occur sometimes.  Therefore, it is essential to have good customer support available and this is something we checked for our VPN 360 review.
This provider lacks in regards to support. Unlike many of its competitors, the provider does not offer live chat and telephone support. The only type of help you get is via email.
The response times are poor, and much longer if you are using a free plan.
Value for money
The free version of the app is very poor. You are limited to two servers from one country, the USA.
With the paid version, you do get access to more servers; however, the servers are very limited.
The cost of plans varies. If you want to pay on a month-by-month basis, the service will cost you $11.99 per month. It works out cheaper if you pay upfront for the year as it costs $35.99.
Payment types
As this Virtual Private Network is only available for iOS and Android, payment is through iTunes or Google Play Store. This renews automatically unless it is canceled.
Money-back guarantee
The provider does not offer a money-back guarantee. If you want to try out a reliable provider, offering thousands of blazing-fast servers you might want to consider ExpressVPN. The provider offers a 30-day unconditional money-back guarantee.
Extras
During our VPN 360 review, we did not find any extras thrown in.  There are no incentives to choose this provider over the many more reliable and well-known providers on the market.
Final thoughts
We have reached the conclusion of our VPN 360 test and review and we are in no way impressed by what the provider offers.
In short, we cannot recommend anything about the provider. We cannot even recommend it as a free provider. This is because there are other providers out there offering a great deal more.
Server choices are poor, speeds are poor for those outside the USA, there is no leak protection and the service is expensive for what you get for the money. Another reason we cannot recommend it, is that the provider does not have a no-log policy, torrenting is not supported and you cannot bypass Netflix.
The best paid VPNs for PC can be found here and they support a wide range of devices, so check them out.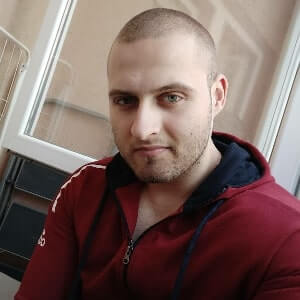 A professional writer with a Master's degree in Mechanical Engineering. Since his youngest age, he loves everything related to internet, technology, fitness, games, and dogs! He joined our team in order to bring his deep knowledge in security services, among which VPN is of course a key component.