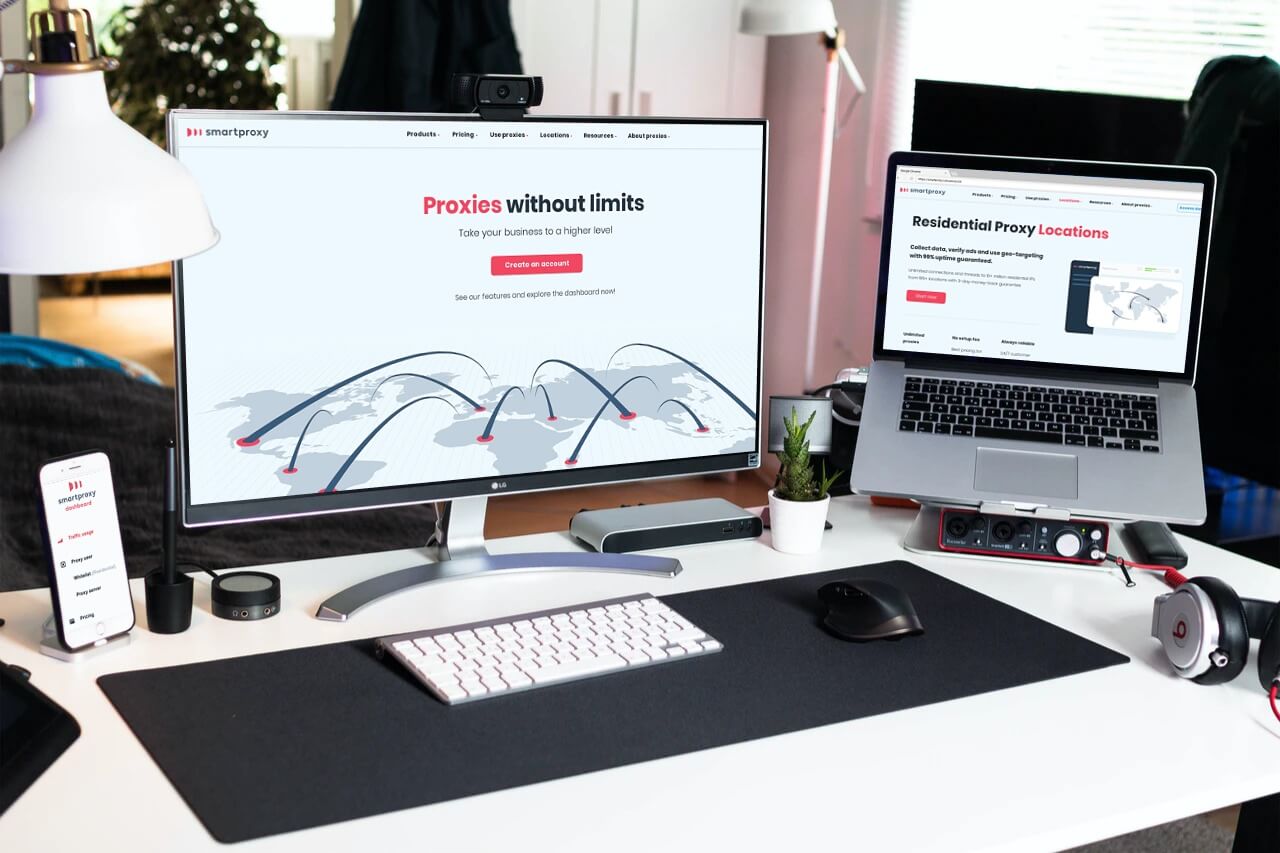 For the past decade, Virtual Private Networks have stood as the most effective solution. However, while the reliable providers ensure an unlimited bandwidth, as well as great protection, setting these up can be quite tricky. This is the reason why proxies have worked so well for people who are looking to get nothing other than basic bypassing ability. On the other hand, we intend to review one of the most popular premium proxies in the following sections – Smartproxy. So let's get right to it.
What Is Smartproxy?
Smartproxy has been around for some time now as one of the most versatile residential proxies on the market. This provider features US jurisdiction and globally covers more than 195 countries.
Thus, you can count on 10 million different IP addresses, with most of them being residential and registered to real devices.
The main difference between this service and a VPN is that the data usage is effectively measured in bandwidth. This means that your ability to access blocked content on streaming sites depends on the available GB per month.
While easier to set up, proxies are usually pricier than your normal VPN.
Our idea below is to go through the main features of Smartproxy during this complete review and discuss whether it is worth your time and money or not.
Advantages of Subscribing to Smartproxy
Chances are, you have encountered geo-restrictions at least once during your lifetime. These restrictions have become quite common, especially for streaming sites, including Netflix, Hulu, and Amazon Prime.
Much like any service that is used to unblock geo-restrictions, this one comes with its own pros and cons. Let's start with the upsides of Smartproxy in this review and test.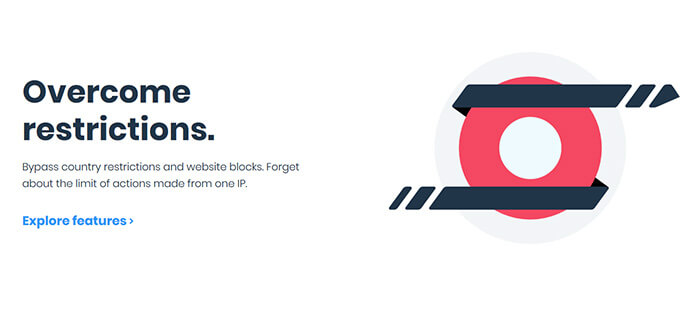 Versatility
The first advantage of subscribing to Smartproxy is the number of IP addresses that it offers. As we have mentioned above, this service is highlighted by more than 10 million IP addresses that are set in 195 different countries.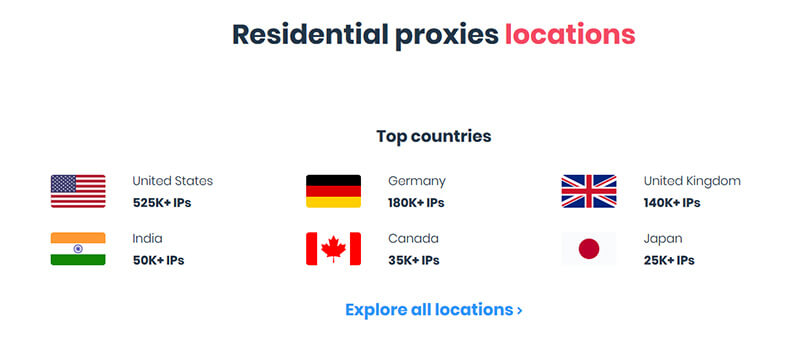 Given the usual numbers for a residential proxy, this is quite high. The most important thing about this is that you will not have to worry about the service getting blocked or revealed. However, you shouldn't rely on this product if you want a proxy that works well in specific cities.
The reason for this is because it offers servers in just 8 different cities, including Berlin, Miami, London, Moscow, Houston, Chicago, New York, and Los Angeles.
A great VPN provider like ExpressVPN would easily do the job in this matter, considering the 160 different cities that it covers.
User-friendly Interface
One of the highlights of a proxy is that it is much easier to set up than a VPN. This is the case with Smartproxy, which is considered to be one of the best services for beginners considering its simple and clean dashboard.
The installation only takes a couple of steps and doesn't require more than following some basic instructions. You should be able to connect to this service following the documentation instructions provided by the Smartproxy team.
We found out during this review that Smartproxy is compatible with different devices, including iOS, Android, macOS, Windows, and Linux. However, we have to say that it is lacking robust tools like Luminati, for example.
Thus, there is no such thing as a browser extension, which would make the integration with different search engines even easier.
Great Scraping

Scraping is one of the most important traits for a residential proxy, and Smartproxy is a good choice for this purpose. It has a rating of 90.2% in this aspect, performing well on popular websites, including Amazon, Adidas, Booking, Craigslist, Linkedin, Google, and YouTube.
In the 9.8% of times that it wasn't successful, it was not the inability of Smartproxy to perform successful scraping, but rather the issue caused by captchas. If you invest in a relevant solver, then you are sure to get much closer to the success rate of 100%.
Fair Proxy Speed
When it comes to this aspect, there are two things you will want to consider – the response time and the connection speed. For the first, we were quite happy to see that it was set at just below 4 seconds.
This means that, from the moment that you send a request to the moment that you get an answer from the server, it will take around 220 milliseconds. This is quite good because datacenter proxies usually do a great job in this aspect.
Another important aspect is how well the proxy performs on a specific server. We tried to connect to Chicago and found the results to be quite fair. We experienced a ping of 780 ms, along with a drop in upload speed by 30% and download speed by 35%.
Frankly, this was quite good, because you will be connecting from an alternate IP address. Regarding this part of our review, we are really satisfied with what Smartproxy has to offer 😉
Solid IP Rotation
If you are looking to perform data scraping and collect relevant info from a certain website, then you will want to use rotating proxies. This is good for the reason that you are constantly using a different IP address. Thus, your request is not going to be registered as spam.
On the other hand, there is the option of a sticky proxy, which means that you will get to hold on to a single IP address for more than 10 minutes. This is great if you were looking to enjoy a social network session, as you will want to escape security system triggers by using different IP addresses every minute.
Reliable Customer Support
We always like to emphasize the importance of a customer support team that can settle your issue within minutes. Luckily, Smartproxy understands this and does its best to provide a perfect service in this matter.
Apart from the detailed FAQs page that can go a long way to answering your question, they also offer an effective live chat and inquiry system.
Disadvantages of Subscribing to Smartproxy
Yes, the aforementioned residential proxy does have a lot of potential when it comes to bypassing blocks on streaming sites and social networks. However, it doesn't offer as good of a service as the best VPN. Let us explain to you why in this second part of our Smartproxy review for 2023.
Very Expensive
While compared to some other proxy providers, one would see Smartproxy as affordable, it certainly is not. The fact that a one-month plan that features 5 GB of bandwidth costs $75 is ridiculous.
If you are looking to get 20 GB of data transfer,  you will have to pay $200. Meanwhile, for 2.5 times that, you will have to be fine with the price of $400.
Last but not least, the option that includes 100 GB per month is set at $600 and is considered to be an Advanced plan.
Yes, there are many subscription options, but none are close to being as affordable as NordVPN or CyberGhost. Even if you're looking for datacenters plans (see screenshot below).
These VPNs offer plans for just below $4 per month for two-year subscriptions.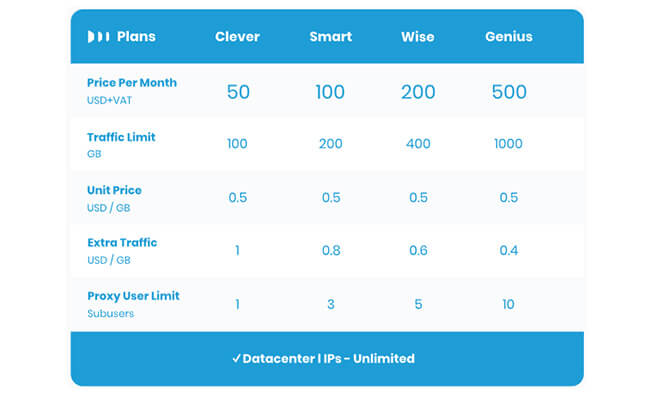 Slow Email Support
As we have mentioned above, this service is highlighted by a live chat that you can definitely rely on. However, their email response is not nearly as effective. In fact, we had to wait for two business days to get an answer.
If nothing else, the response was quite professional and user-friendly, which is why we still have trust in the Smartproxy customer team.
Limited City-Targeting

We did say that Smartproxy offers more than 10 million residential IP addresses and covers 150+ countries. Still, if you are someone who wants to connect from a specific city, then this is not the ideal choice. Why?
There are only eight options, including Chicago, Houston, Los Angeles, London, New York, Moscow, Berlin, and Miami. While some may see this as irrelevant, we think there is a lot of room for improvement when it comes to city-targeting.
Lacking Power Tools
Last but not least, unlike Luminati, this proxy doesn't come with relevant browser extensions. This may make the use of Google Chrome and Firefox with Android and iOS devices a bit trickier.
However, as long as you have some installation knowledge, it shouldn't be too big of a problem.
How Does It Work?
If you are not sure about how a residential proxy works, we will do our best to explain it within a few simple steps. First and foremost, you send a request from your device, whether that is Mac, iPhone, Android, Windows, or a Linux computer.
Once you have done that, the proxy server starts processing your request and sends a response in the form of a changed IP address within 4 seconds.
As we have highlighted above, the main idea is that the IP address that you are using is constantly rotated. That way, you will be able to perform scraping and data collection without security risks.
The concept behind a residential proxy is to give you anonymity through IP addresses that are registered on existing devices.
Managing your connection is done through endpoints that are set at the dashboard. Luckily, Smartproxy does a great job providing a clean and simple interface, so it shouldn't be a problem to connect to the server that you were hoping for.
If you want to switch the IP address, the only thing that you need to do is to replace the domain port.
On the other hand, for someone who wants to use a single address for 100 minutes or more, you will want to register with a sticky IP. This is adequate for regular browsing that is not related to data scraping and collecting.
Final Thoughts
Honestly, it all comes down to whether you need a service that can unblock geo-restrictions or not. In our opinion, this is something that everyone can benefit from.
After an in-depth review, Smartproxy stands as one of the most reliable residential proxies on the market, having huge unblocking potential. However, we weren't that happy with its pricing options and lack of power tools.
For this reason, we consider VPNs, including ExpressVPN, CyberGhost, and NordVPN, as much better options that allow great protection and overall performance!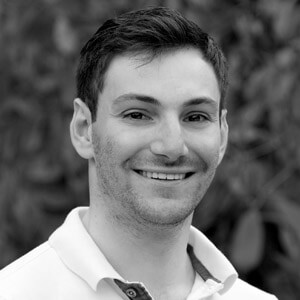 Flo is the founder of the-bestvpn.com. Really concerned about security on internet, he decided to create this website in order to help everyone find the best VPN. He's got a Business School background and now is 100% dedicated to keeping his website alive.