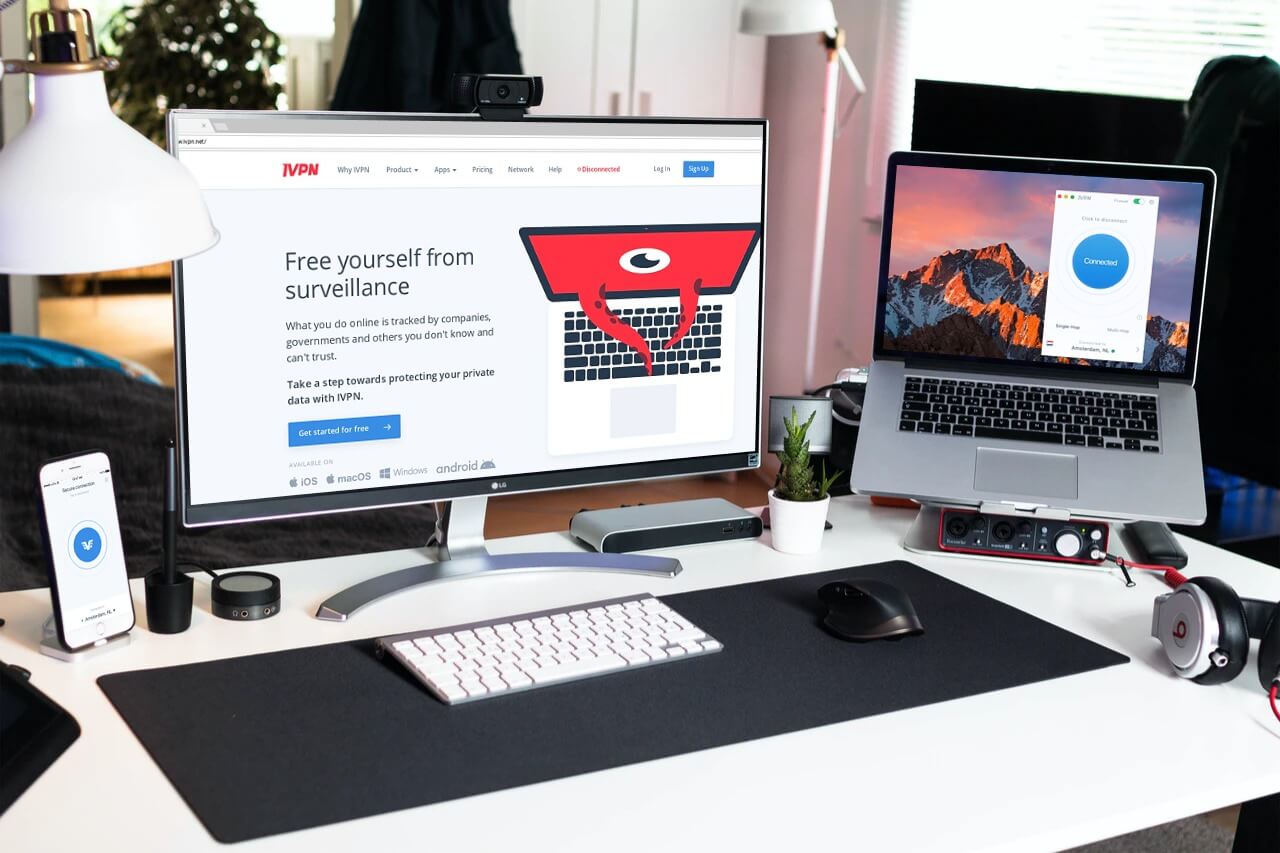 The VPN market is becoming more competitive each year. Hundreds of providers have the same idea – allowing 100% anonymous browsing and bypassing geo-restrictions. Still, while many names claim to offer optimal performance and privacy policy, not many stand up to the expectations. You are probably aware of leading names, such as ExpressVPN and NordVPN that can provide stress-free performance. Are there any alternatives? Well, that is what we are looking to determine with our review and test of IVPN.
We are not wrong to expect reliable performance from a VPN that has been around for over a decade. Looking at their official website, we can see that they claim to offer superb security features and a strict no-log policy.
Additionally, this provider looks like it offers industry-standard encryption and protocols.
Still, is this enough to call it one of the leading names in the industry? We reviewed and tested their service in order to find this out!
STRENGTHS:
Strict no-log policy
Torrenting allowed
Great usability
WEAKNESSES:
Limited number of servers
Doesn't work with Netflix
Quite expensive
Slow servers
Issues finding a download link
Not compatible with older devices
---
IVPN ranks #73 out of 104 VPNs tested. Here are the best alternatives :
Is It a Paid or Free VPN?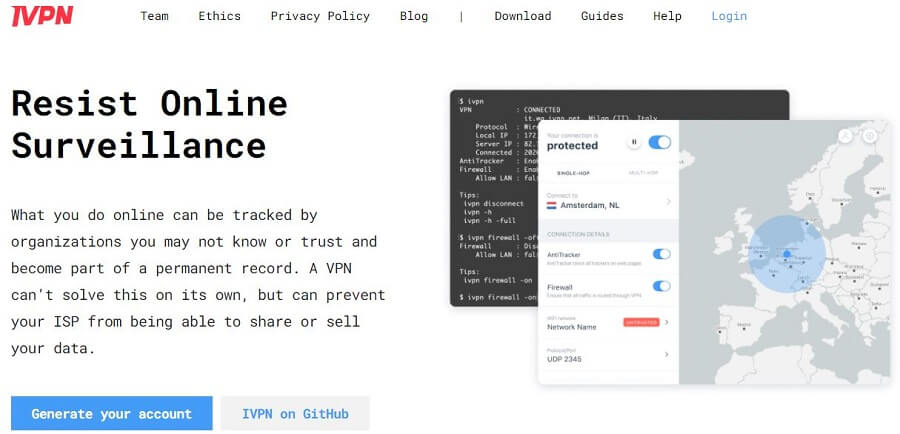 For this IVPN review, we will be discussing more than just overall performance and security features. We are starting with the answer to whether it allows a service free of charge or not.
We took a look at their official website and found that there is a 3-day free trial, during which you can try out most of the features. You are not getting everything that is included in the Premium plan, but the offer is good enough for you to realize whether their service meets your needs or not.
From their official privacy policy, we can determine that IVPN doesn't collect or sell your data for profit, making it a good choice overall.
Great alternatives that will allow you a service free of charge are Windscribe and TunnelBear. These providers offer hundreds of servers without compromising your browsing data to third party websites.
Performance
If you ever used a VPN, you know that it will not leave your internet connection intact. On the contrary, chances are it will be significantly slowed down. Still, as long as it doesn't block the ability to stream content in HD or torrent, you are good to go.
There are examples of providers that slow speed by a mere 5%. ExpressVPN is one of those and should serve as a benchmark to any other VPN that is trying to be competitive in the relevant market.
Speed
To do a complete review of IVPN, performance is a must to test. Right from the start, it is quite clear that IVPN is not perfect, considering the limited number of locations that it offers. That is something we will be discussing down below.
For now, we will put our focus on how much it affects your internet connection.
Because they offer servers in Europe, the US, and Asia, we decided to test all three and compare our results.
Our primary location is in the UK, and we used a benchmark of 235 Mbps for download speed and 211 Mbps for upload speed.
The first location that we tested was the Netherlands. As expected, we didn't experience a high ping due to the proximity of our location. Still, there were significant changes in the overall performance, as download speed dropped to 92 Mbps and upload to 45 Mbps.
However, this was not that dramatic, considering the results that we had with BTGuard or StrongVPN.
We moved on to test their US server and, as expected, the connection was much slower. The decrease in download speed was 70%, while the upload was stuck at 18 Mbps. Thus, if you were hoping to stream HD or perform smooth P2P transfers, you will need to look elsewhere.
Also, the ping was 180 ms, which is incredibly high given the circumstances.
Last but not least was the Hong Kong server. We are always happy to see that a provider includes this location, considering its potential to unblock content in China.
Still, if the connection is not reliable, then you can't have high hopes for this. We tested it and experienced a decrease in download speed by 90% and in upload by 95%.
Additionally, the ping was at a staggering 340 ms.
We were very disappointed to review these results, yet not entirely surprised by the performances offered by IVPN.
Without VPN (we were located in London) :

EU Server :


US Server :

Asian Server :

Stability
As for whether IVPN offers reliable performance or not, we would have to give a negative answer. As you can see above, apart from the EU server, we had significant issues connecting to US locations, as well as the server in Hong Kong.
The fact that we experienced many connection timeouts and that we had buffering issues with most websites makes this server unusable.
For someone who is expecting to get reliable and fast VPN performance, ExpressVPN and CyberGhost are the best alternatives.
Streaming
We never have high expectations when it comes to unblocking streaming content. This is because, before 2016, VPNs could access streaming platforms much more regularly and easily.
Today, however, this is no longer the case due to restrictions imposed by the streaming platforms. Considering this and the fact that the reliability of IVPN servers is sketchy as we've seen before in our review, we entered this test session expecting nothing but failure.
Netflix
As mentioned above, the security team of Netflix did a great job blocking most VPNs. This goes for catalogs across the globe.
Because IVPN has locations in the US, Asia, and Europe, we did our best to come up with a relevant conclusion. We started by testing the Hong Kong server and had no success whatsoever.
We still aren't sure whether this was because of the extremely bad connection or because of Netflix's restrictions.
Either way, we were stuck on the buffering screen for what felt like an eternity. We moved on to test our local UK server and had zero success with unblocking the Netflix catalog here, as well. The same happened in Canada.
Finally, we were quite surprised to see that IVPN could unblock the content that was in the US.
Both the server in New York and California worked. However, considering the performance results above, you will need an incredibly fast connection to stream HD.
Still, the fact that this provider was able to unblock any Netflix content contributes to its overall value.
Other streaming services
While IVPN was able to unblock Netflix in the US, that was about it when it came to the most popular streaming platform. Thus, we were still skeptical when it came to trying other services, and for good reason.
Testing from different servers, we didn't have any luck accessing the content on Hulu or Amazon Prime. The only platform that we were able to unblock was BBC iPlayer from the local UK server.
Security
We always emphasize the importance of offering industry-standard protection and a strict no-log policy. There are a couple of elements that make a VPN reliable in terms of security features. Let's take a look.

Where is it based?
We are off to a good start, noting that the parent company of this provider is called Privatus Limited and is set in Gibraltar. What this means is that it is out of the 5/9/14 Eyes jurisdiction and that your information is safe from the authorities.
Not only that, but there are also additional privacy-related regulations to protect your internet presence.
Log policy
If you are experienced with VPNs, you know that most of them claim to ensure a strict no-log policy. Unfortunately, only a few can provide this in reality.
Luckily, IVPN is among these names. Thus, looking at their privacy policy, we can see that they don't keep any of your personal information, which is a huge plus.
What this means is that you will be able to browse the world wide web without being bombarded by irrelevant ads and trackers.
Protocols
Among the important security questions is whether a VPN is highlighted by industry-standard protection or not. This one features encryption that comes in the form of 256-bit AES and is accompanied by 4096-bit RSA keys.
This seems to be the ideal combination that should protect you from hackers and keep your communication private.
Additionally, it offers an array of tunneling protocols, including OpenVPN and IKEv2, which are optimal for iOS. Still, we don't like the fact that lacking PPTP and L2TP, this VPN is not compatible with older devices.
Leak protection
Preventing WebRTC and DNS leaks is one of the things that a Virtual Private Network needs to do. We performed a series of tests and concluded that IVPN does a great job when it comes to this.
This is mostly because of the kill-switch that we didn't experience IP leaks. What this means is that you don't have to worry about your true IP address being revealed to an ISP.
Torrenting
You must equip yourself with a worthy server to download in P2P. Considering the aforementioned leak protection and stealth mode, IVPN can provide this.
Looking at their ToS, we can see that they allow torrenting and related transfers. Still, because the reliability of their servers is not optimal, we would suggest CyberGhost as a great alternative.
Offering thousands of fast and encrypted servers for an affordable price seems like a great solution.
Bypass Censorship
It is perfectly legal to use a VPN in many countries. Unfortunately, that is not the case with China, which allows just many government-endorsed names.
The fact that IVPN features a Hong Kong server and stealth mode gave us high hopes when it came to bypassing these restrictions. Unfortunately, the server is incredibly slow and has a high ping that dismisses any potential of bypassing the Great Chinese Firewall.
On the other hand, we did have significant success unblocking most sites in the US and EU, including local bank accounts and gambling websites.
Countries and Servers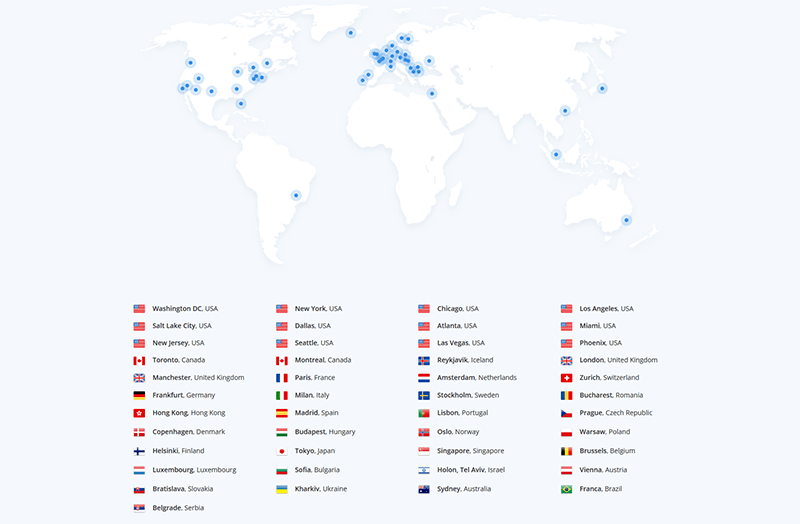 Among the important factors when it comes to determining the overall value is the number of servers. While it can be considered a global provider, we aren't happy with the size of the infrastructure and the number of servers which is limited.
Covering 13 countries and 37 different locations, it is relatively small compared to ExpressVPN and CyberGhost. These leading names offer thousands of servers across 90+ different countries.
IVPN offers servers in Australia, the US, South America, Canada, Europe, and Asia.
Still, whether one location will offer a reliable connection or not depends on the proximity to your primary connection spot.
Devices and Connections
The overall compatibility is one of the strong points for this provider.
Supported devices
There are many different devices that you can connect IVPN with. Thus, if you are a PC, Mac, Linux, iPhone, Android, or iPad user, you will be good to go.
Along with this, the service is compatible with the TOR browser, as well as NAS and a set of routers.
On the other hand, it doesn't support gaming consoles and smart TVs. For this purpose, we suggest ExpressVPN.
Simultaneous connections
This provider offers up to 2 or 7 devices to be connected at the same time, depending on the plan you select, so it should be good to cover all of your smart devices.
Customer Service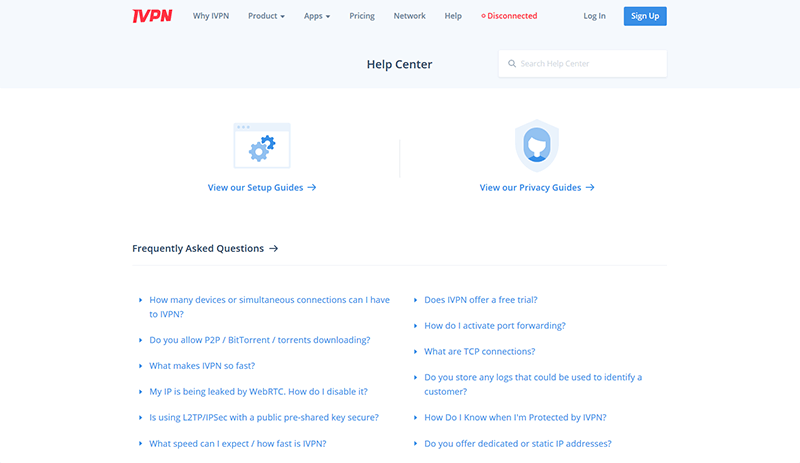 We will try to keep things as short as possible. We liked their customer service! While there is no email inquiry, you are looking at efficient live chat support.
We were able to settle out our payment issue by contacting a professional and friendly operator. Also, their FAQ page does answer the most common questions. It is still far from the best but it is more than OK!
Value for the Money
We can't end this IVPN review without discussing the different subscription options and whether this provider is affordable or not.
Price comparison
To be honest, IVPN is quite expensive for what you are getting for the price as we've seen during our review. Their single-month plan is set at $6 (Standard version) and $10 (Pro version).
If you decide to go for the standard yearly plan, you will be paying $5.00 per month. And for the Pro package, it will cost you $100 a year ($8.33/month approximately)
Check our complete ranking of the best cheap providers to find budget-friendly VPNs.
Payment types
Surprisingly, this provider doesn't accept American Express or prepaid cards. On the other hand, they support major credit and debit cards, PayPal, Bitcoin, and even cash payments!
Money-back guarantee
Talking about their refund policy, you have a 7-day window to ask for full reimbursement. To assert this right, you will only have to contact customer support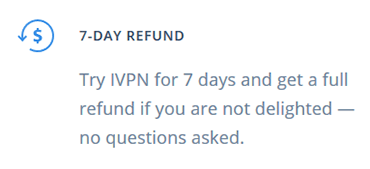 Final Thoughts
While IVPN does a decent job when it comes to the security and privacy aspect, there is a lot of room for improvement as we saw in this review. The number of servers is quite limited, and the speeds are nowhere near optimal.
Additionally, there is no point in offering a Hong Kong server that is unusable. If you're looking for a good alternative, CyberGhost provides a great example of an affordable and yet reliable provider.
But, the best option after doing this IVPN review is still ExpressVPN. This is the number one provider in 2023!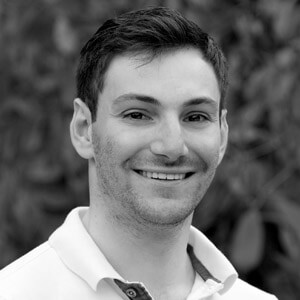 Flo is the founder of the-bestvpn.com. Really concerned about security on internet, he decided to create this website in order to help everyone find the best VPN. He's got a Business School background and now is 100% dedicated to keeping his website alive.