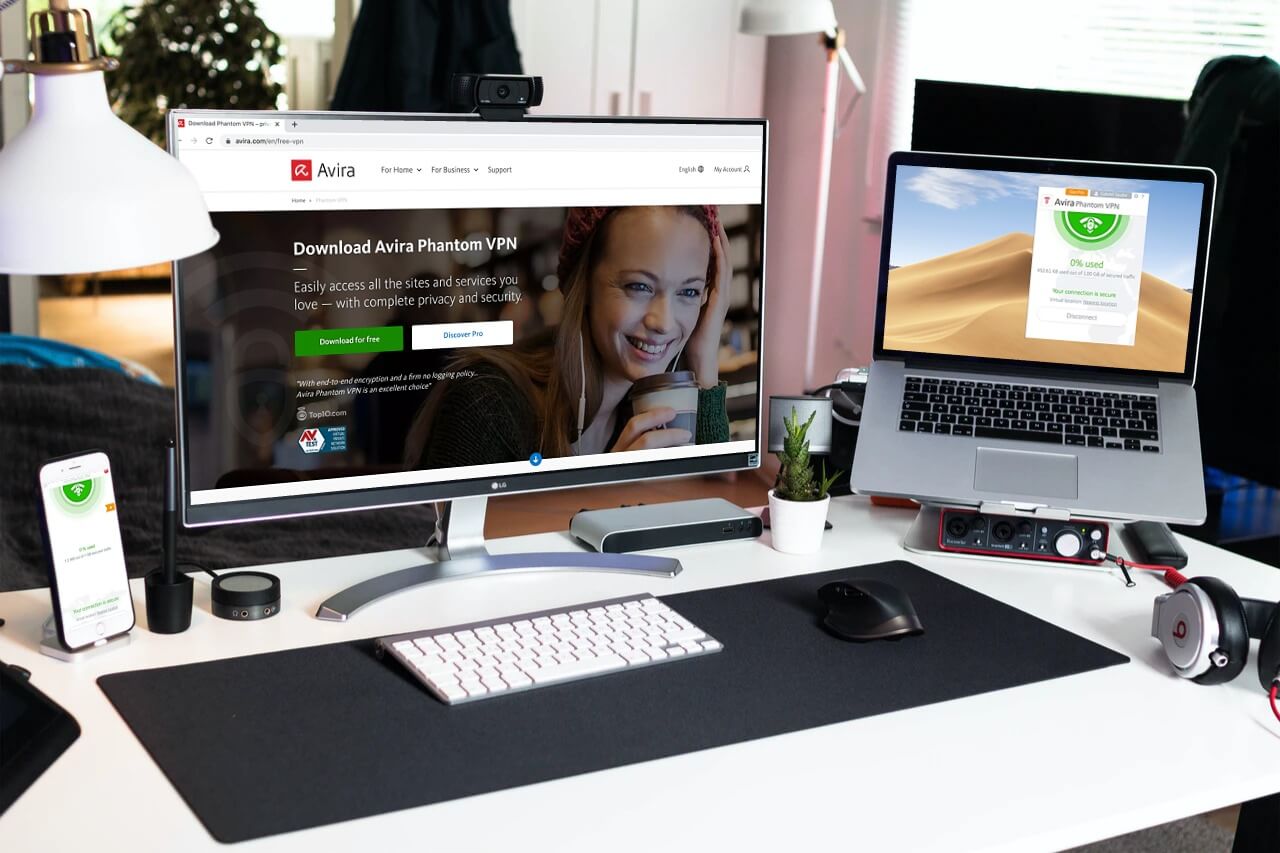 If you're familiar with the world of anti-virus, then Avira shouldn't sound strange to you. It's one of the most popular makers of anti-virus solutions. Thus, it's easy to see why it was convenient for them to delve into the VPN market. That said, we must note that many people are interested in seeing how the company will perform in this market. Hence, the reason for this Avira Phantom test and review.
Unfortunately, most people looking forward to seeing how this service performs are likely to be left disappointed. The truth is that most anti-virus companies that extend their tentacles into the VPN sphere always turn out to look lost in the highly-competitive world of Virtual Private Networks.
While we don't know the cause, we do know that Avira Phantom seems to have joined the same trend.
Of course, it will work quite great if you just want to hide your IP address. However, Avira Phantom comes with lots of red flags that make it unideal for any advanced user of a VPN.
Apart from being based in a country that's a member of a surveillance alliance, it doesn't boast outstanding features.
Without considering any tittle-tattles, we've created an honest review of this service, based on a comprehensive test we've carried out. While we'd like to state that we don't recommend this provider, at least we'd like to let you know why.
Having said that, we welcome you to our 2023 Avira Phantom review and test.
STRENGTHS:
Supports torrenting
Offers a free version
WEAKNESSES:
Keeps some logs
Located in an unfriendly location
Limited server network
Poor client support
Terrible streaming performance
Ineffective in high-censorship countries
Avira Phantom ranks #35 out of 104 VPNs tested. Here are the best alternatives :
---
Is it a paid or a free VPN?
Avira usually provides paid and free versions of its services, and that includes its VPN service. Clearly, the paid version of any service is always the best since it's likely to offer extra protection and privacy.
This is the case here undoubtedly, as many features only paying customers can enjoy.
It provides a freemium version of this VPN, which is great. Free users can enjoy the complete range of servers and the auto-connect feature. However, the free version comes with lots of limitations, with the first being the bandwidth limit.
They set your monthly cap to 500 MB, which can be doubled as soon as you register.
Besides, the Kill Switch feature is missing on the free version of the service. If you don't want to be left exposed suddenly, then you'd need to pay.
While we appreciate the fact that the provider made a provision for people who cannot pay for a VPN, you can't rely on the free solution. We had to subscribe to a paid plan during our Avira Phantom review to fully test the service.
Performance
Many factors determine the performance of a VPN provider, but the most important ones are speed and stability. As a result of that, we made sure to test for speed and stability while creating this review, and below are our results.
Speed
The anti-virus provider has really improved the speeds of Avira Phantom in recent months. This is particularly true if you are intending to connect to a server located in the same country as your real location.
However, the service still struggles over longer distances. It wasn't able to compete with the likes of ExpressVPN and CyberGhost on connections from the US to the UK and Asia.
However, it will still be more than fast enough for the majority of everyday users. That's true even if you want to use the service on multiple devices simultaneously. Based on what we saw in our speed test, this service provides average speeds.
Without VPN (we were located in London) :

EU Server (France) :


US Server :

Asia Server :


Stability
Any VPN provider that's worth its weight in gold has to offer a lot of stability. Nobody wants to invest in a service that may be available this minute and be unavailable in the next minute.
Thankfully, Avira Phantom offers a lot of stability, for all its shortcomings, thanks to the promise of 99.99% uptime.
Streaming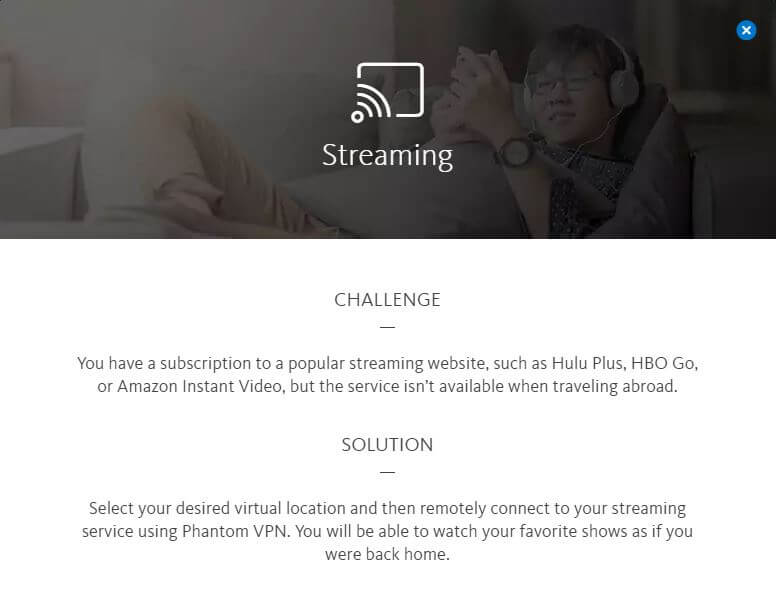 Now, streaming is an activity that you can't ignore whenever you talk about a VPN service. In fact, it's one of the key metrics used to determine if a solution is worth the money or not.
So, is it worth the money? Well, we checked out its streaming capabilities in our test, and below is our Avira Phantom review.
Netflix
You love Netflix but can't access all the geo-restricted content you wish to watch? Well, it can be difficult finding a server that allows you to watch your favorite movie or show, especially with Netflix constantly improving their anti-VPN systems.
As you might have guessed, Avira Phantom is incapable of unblocking Netflix.
We used servers located in different regions during our test and we failed each time. While we don't know if Avira will be able to unblock Netflix in the future, it's ineffective for Netflix currently.
BBC iPlayer
Just like Avira Phantom was powerless against Netflix blocks, it's a similar story with BBC iPlayer as well. Netflix and BBC iPlayer are two of the biggest streaming websites in the world, and people who love streaming will find the ineffectiveness of this service really disappointing.
Others?
It's a mixed bag for other streaming websites. We were able to access Hulu during our test for this Avira Phantom review, but we failed when we tried accessing HBO, Amazon Prime Video, and YouTube.
It was working against all these websites as of last year but we are not sure of what happened.
Well, it shouldn't be surprising considering all the streaming sites are constantly bettering their anti-VPN systems. As you can see, if you want to break down the barriers of streaming, you should rather turn to ExpressVPN.
Security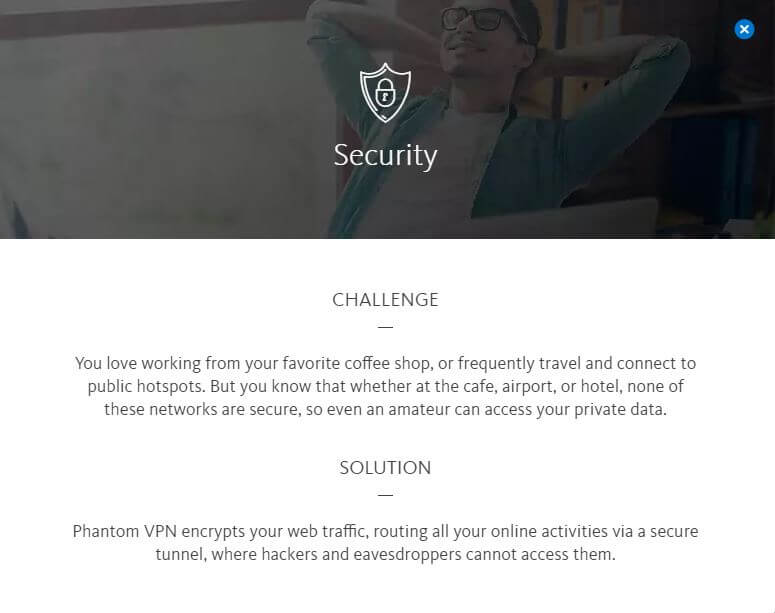 While a VPN can be used for many things nowadays, we assure you that the technology would be less popular if not for the security it provides. On the evidence of that, it's clear to see that security is a key part of any service.
That's why we've included this segment in this review, of course.
Where is it based?
While the company was established in 2006, its predecessor had developed its anti-virus software since 1986. Avira Phantom VPN was launched in 2016, and it's headquartered in Tettnang, Germany.
Although it also has branch offices in other countries like the Netherlands, the United States, Romania, and China.
For anyone that knows anything about VPNs, it's needless to mention how bad of a location Germany is for a Virtual Private Network company. Not only does it fall under EU data retention laws, but it is also a member of the Fourteen Eyes alliance.
For starters, the Fourteen Eyes Alliance is a coalition of companies that have agreed to share intelligence. While Avira Phantom's minimal logging policy makes this a small concern, it is still a concern.
Privacy-privy individuals may need to review their options because of this.
In addition, Avira states in its privacy policy that it is ready to comply with data requests from law enforcement agencies. However, it states that it is incapable of handing over any personally-identifiable data because it doesn't keep any in the first place.
Log policy
If you are looking for a short answer, Avira Phantom does keep some logs, as we discovered during our test. However, it's important to note that it's not really enough for major concern.
According to the company's Privacy Policy, the company doesn't track what websites you visit, your real and virtual IP addresses, or any information that links you to any activity, like visiting a certain site or downloading a file.
However, they do monitor "diagnostic data," like bugs, even though this can be switched off. Furthermore, they store the amount of data you use and timestamps.
Although, they usually keep the data volume used to limit the volume for the free version. While the service doesn't keep that much information itself, the company has a legal obligation to collect other types of data about you, like accounting documents.
According to a part of their Privacy Policy, the company states that: "However, we would like to point out that we are legally obliged to store certain data for longer periods of time (e.g. the retention periods for accounting documents are currently 10 years (The Fiscal Code of Germany))"
Speaking of Germany, it is a member of the Fourteen Eyes Alliance, as we had noted earlier in this Avira Phantom review. Out of the 38 server locations that Avira Phantom has, 21 of them are located in countries in the Fourteen Eyes alliance.
This can cause some privacy concerns, especially if you engage in very sensitive activities.
Protocols

As an established technology, there're many ways to create a VPN connection. Normally, we prefer providers that use the OpenVPN protocol, due to the protocol's reliability and speed.
Besides, the protocol is open-source, which means it's been picked over for weaknesses.
Avira Phantom uses OpenVPN for its Android and Windows clients, but it uses IPSec for its iOS and macOS applications. However, it's important to note that IPSec is older and less secure than OpenVPN, but the company had to use it for Apple's platforms as Apple needs developers to jump through the hoops to utilize OpenVPN on iOS.
But we'd still like this provider to make the effort.
The good news is that the company is working on implementing WireGuard, which is a new protocol with massive potentials. While this implementation is currently unavailable to the public, it shows how progressive-thinking the company is.
In terms of encryption, Avira Phantom uses AES 256-bit encryption, which is military-grade encryption that is nearly impenetrable. In addition to that, the VPN utilizes the RSA-2048 data authentication with the SHA-512 handshake.
Plus that, they also use Perfect Forward Secrecy, which they implement with the Diffie-Hellman key exchange.
Protection against leaks
To protect from leaks, this service comes with inbuilt DNS leak protection on every platform. As you might have learned already, this is an excellent feature that helps stop the service from leaking DNS requests accidentally to the ISP of a user.
As we found out during our test, this service turns on DNS leak protection by default. Plus there is no way to turn it off in the clients.
Torrenting
There are many people nowadays who want to buy a VPN just for torrenting. With those people in mind, we have included a part that addresses torrenting in our test and review for Avira Phantom.
What's the deal with this solution when it comes to torrenting? Let's see!
Is torrenting allowed?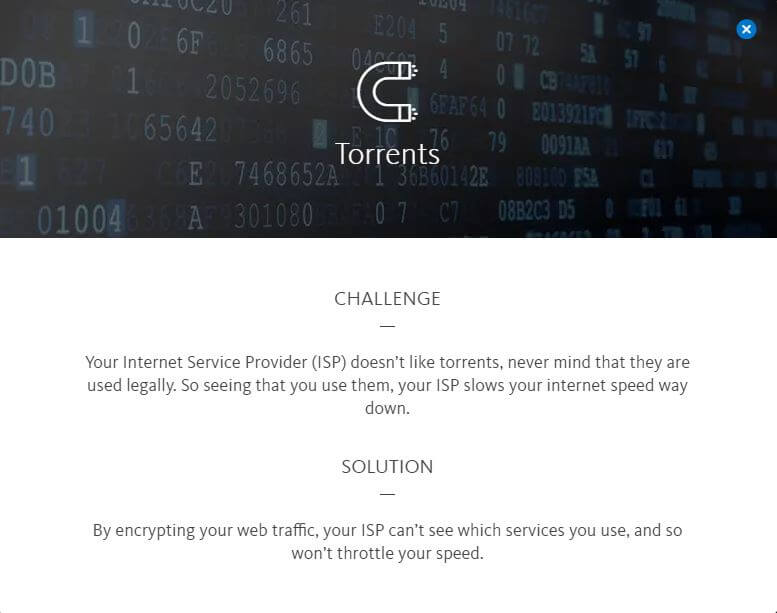 Technically, torrenting is not an illegal act, so this provider does allow its users to engage in it. Recently, the provider included a section about torrenting on its site, which you can see in the image above. This is great news for torrenting lovers… or not?
Of course, that is a great first step, especially since the speeds are good. Probably the only factor that may cause concerns is how Germany is notorious for enforcing copyrights quite rigorously.
Due to that, it is definitely not a VPN we would recommend for torrenting. If torrenting is your major reason for buying a VPN, you may need to review your choices.
Is there a Kill switch?
Of course, there is a Kill Switch, which we found to be very effective during our test for this review. The company refers to it as the fail-safe feature, and for good reasons. Their Kill Switch actually functions on a per-application basis.
Therefore, it can prevent data from being transferred anywhere else but right through the VPN tunnels of the company.
With the Kill Switch feature, if there is a drop in the VPN connection and the client needs to re-establish the connection, the data of the user doesn't leak to the ISP of the user.
However, that's far from all. The Kill Switch feature is most effective when it prevents users from exposing their real IP addresses mistakenly to all the sites they visit online.
Bypassing Censorship
Censorship is one of the most annoying things on the internet. The primary idea behind the invention of the internet is freedom, and it's always frustrating when that freedom is compromised.
With that said, we have checked the ability of this provider to bypass censorship during our test. Check out what we found in the Avira Phantom review below.
In censored countries
With due respect, the provider doesn't seem like a service that's capable of getting past the Great Firewall of China and other infamous censorships. Judging by the comments we found on forums online during our test, it looks like this service hasn't worked in China for a while now.
Furthermore, apart from the fact that Avira Phantom doesn't have any extra obfuscation tools to conceal your VPN connection, the applications utilize the OpenVPN protocol as well.
Apparently, everyone is aware of how OpenVPN is such a bad protocol for bypassing censorships. The protocol is super-easy to detect and block for censors, particularly when you consider the unrelenting crackdown of the Chinese government on VPNs.
For all these reasons, we can't recommend this provider for people living in other high-censorship regions like Iran or Turkey. It simply lacks the advanced privacy features required for a VPN to work in these countries.
Besides, it's limited in terms of the server network, which means you're also more than likely to suffer from slow speeds. You will be reading more about the server network of Avira Phantom later on in this test and review.
In restricted networks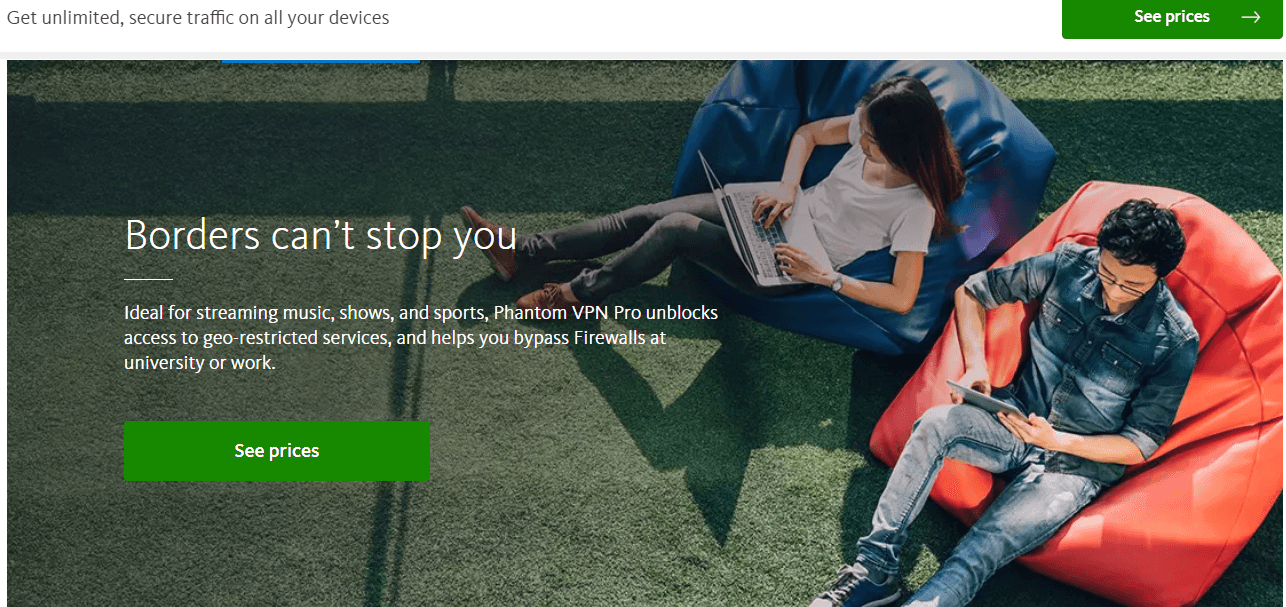 Some social networking sites, news channels, and streaming sites are blocked by firewalls at some workplaces, schools, and hotels or can't be accessed from some regions. While these organizations often implement these blocks for certain reasonable reasons, the blocks are usually very annoying.
Thankfully, the application is capable of allowing access to every blocked site and bypassing network restrictions.
With this provider, you can enjoy the internet with much more freedom. In fact, we were delighted with the ease with which we were able to bypass network restrictions during our test for this Avira Phantom review, against all odds.
Countries and servers
Don't allow anyone to deceive you that it's not important to think about the server count of your provider and their geographical distribution. It is a very important factor, as many things hinge on it, as you will find out later in this review.
With that said, we remembered to include this part in our test and our findings are quite interesting.
Countries covered

This is where the shortcomings of Avira Phantom starts to shine. While lots of providers in the business boast vast server networks that feature multiple thousands of servers in dozens of countries, this provider cannot compete.
Considering the fact that NordVPN has 5,000+ servers in more than 60 countries and ExpressVPN has 3.000+ servers in 94 countries, it's easy to see why we believe Avira Phantom can't compete.
That's because the provider has about 150 servers located in only 37 countries around the world. Since Avira is a German company, it makes sense that most of its servers are located in Germany.
The ones that aren't located in the country are located in neighboring European countries like the United Kingdom, Spain, Switzerland, the Netherlands, Poland, France, Romania, Italy, Austria, and the Czech Republic.
Although Avira Phantom has an international presence, it's simply not enough. It has servers in countries like Brazil, Singapore, Mexico, Canada, the United States, and Australia.
In fact, the provider has around a dozen servers in North America. However, they have a pretty abysmal coverage in other regions.
Entire South America has only one location, and users in the Middle East and Africa will not find any local server at all. Like most providers, this one also notes on their website that they are actively working on expanding their network.
However, they haven't disclosed any detail regarding the potential expansion. At least, not any that we found in our test.
Such a small server network often comes with many downsides, with the first one being the fact that data transfer rates will be significantly slower. Besides, the amount of bandwidth that each server has is pretty limited.
As more customers attempt to connect to the same server, the service is bound to get bogged down.
Servers
Avira Phantom does not offer any specialized servers, which to be honest, was nothing surprising.
Being a quite new provider that hasn't show any sign of having huge potentials, everything is quite basic about this provider. It's probably why it performs poorly in terms of streaming and torrenting, as our test and review revealed.
Compatible devices and simultaneous connections
Even though most providers nowadays offer compatible clients with most platforms, it's still important to ensure it before buying. With that said, we've dedicated this section of the review to detail the devices with which this service is compatible and the number of simultaneous collections it allows.
What device can I use with Avira Phantom?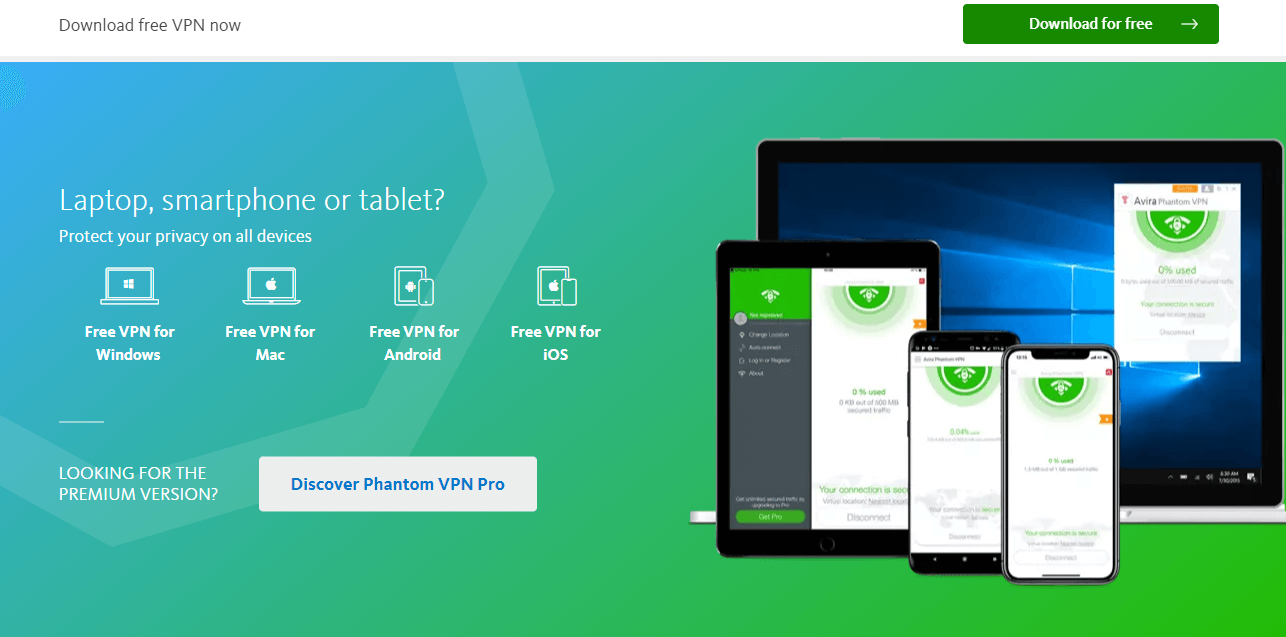 Avira Phantom offers a regular range of custom clients for different devices, which include:
Microsoft Windows
macOS
iOS
Android
Unlike a lot of other providers, Avira Phantom is not compatible with routers. This means that you need to download the client onto every device you own, as we did in our test.
Fortunately, the provider allows users to use the service on an unlimited number of devices simultaneously.
In addition, it is impossible to use the service on streaming devices or gaming consoles as it is not compatible with any router. If you have a Smart TV that runs on Android OS, you could try to download their Android app.
However, we don't guarantee that it'll work.
The only other choice you have is piggybacking off a VPN connection from another device that runs the Avira Phantom application, like a smartphone or laptop. In terms of extensions, this provider has a browser extension for the Chrome browser, but that's the only extension it provides.
How many simultaneous connections?
While there are not really many things to love about this solution, we love how it offers an unlimited number of simultaneous connections.
Basically, this means that you can use the service on as many devices as you want at the same time. Since we are used to being limited to the number of simultaneous connections, this feature was quite impressive.
While we were writing this Avira Phantom review, we really enjoyed this feature. It allowed us to test different parts of the service on different devices at the same time.
Client support
The first step towards making someone to trust you is creating a seamless communication channel between you and the person. It's the same for VPN providers and their customers as well. Any provider that wants to earn the trust of its users has to provide a reliable support channel.
So, how does Avira Phantom rank in terms of client support? We have created this section of the review to answer that question.
How to contact it?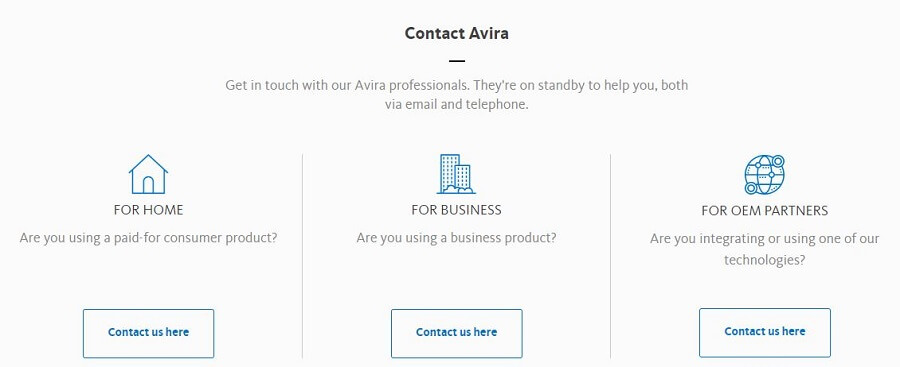 The only support channels that Avira provides are through email and phone. There is no live chat option, and it's really disappointing. Most providers nowadays provide the live chat option, and users love its unparalleled convenience.
While the phone support they offer is quite efficient, the email support was frustrating during our test. We had to wait for several days to get a response and we didn't really enjoy waiting. Of course, nobody enjoys being in that sort of situation.
Is it good?
The support page of the company is quite messy. First of all, it's worthwhile to note that the page isn't only for Avira Phantom – it also contains information about other products offered like its anti-virus.
Apart from that, the company limits personalized client support to only paying users. This means that potential customers or free users will not be able to take advantage.
Fortunately, email responses were professional, even though responses were not quick. Also, the representatives were clearly reluctant to disclose too many details about the server network of the provider, and we are still struggling to understand why.
On top of all that, there is no live chat option, which is a massive weakness compared to providers such as ExpressVPN, NordVPN, or CyberGhost.
FAQ/tutorials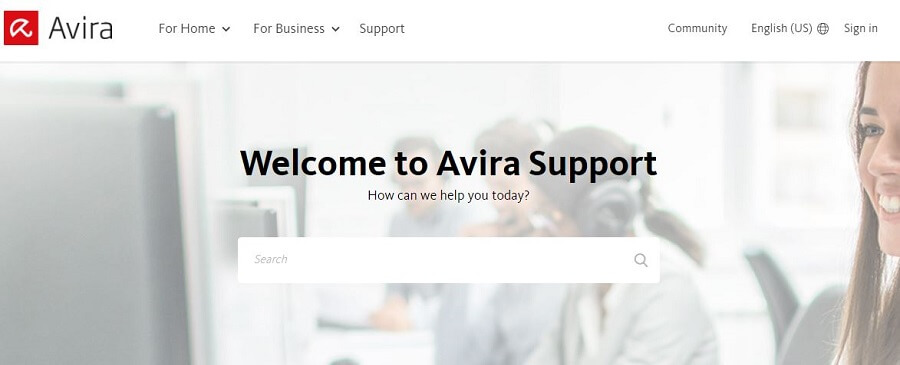 Avira Phantom has a knowledge base, but it's rather limited. The primary feature is only a list of a couple of simple FAQs. We've to, however, admit that when a service is this basic, there is a limit to the number of guides that can be created for it.
Recently, the provider has introduced a handful of video tutorials, which are extremely informative and helpful.
They also recently added a "chatbot", but everything it ever did during our test for this Avira Phantom review was redirecting us to the FAQs. It also prompted us many times to leave a message for the client support team.
Value for money
Everyone is aware that the VPN market is very competitive. Therefore, it's always important to thoroughly consider the pricing structure of a provider before choosing it.
Of course, we considered the value for money during our test and review, and here is the breakdown.
Price comparison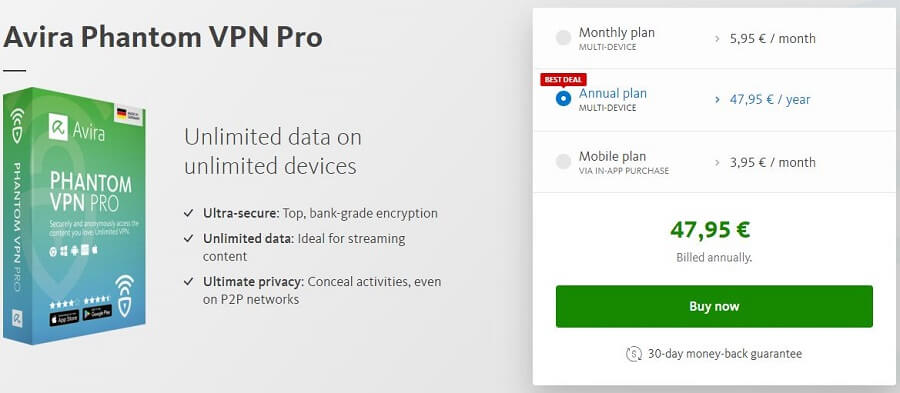 With Avira Phantom, the pricing is rather straightforward. The company offers three primary plans, which include:
1-month plan for all devices: $7.05
1-month plan for iOS and Android: $4.68
1-year plan for all devices: $56.79 ($4.73/month)
Avira offers its users three different packages. The first one costs $7.05 per month and is usable on any device that the service supports. Their second one is another monthly plan, but this one works only on Android and iOS devices, and it costs just $4.68 per month.
The final offering is the annual plan, and it costs $56.79, which is an equivalent of just $4.73 per month. Note that the annual plan works on all devices that the service supports.
To be honest, this provider is pretty non-competitive when it comes to pricing. This is because you can get much better services for similar pricing. Apparently, not many people will choose this service over ExpressVPN or NordVPN when they're priced similarly.
Means of payment
Avira Phantom allows you to pay through major credit cards like Mastercard, Visa, JCB, and AmericanExpress. Also, they allow users to pay via PayPal if that's what you want to use. Sadly, they do not allow cryptocurrency or Bitcoin payments, or any other anonymous means of payment.
This is yet again another damning evidence that this company doesn't really care about privacy. Certainly, we would have loved to use an anonymous payment method during our test. It was disappointing to see that they don't offer any.
Money-back guarantee
Avira provides a 30-day money-back guarantee for people who would like to test out the service. If they don't like the service, they can easily contact the company and get a full refund.
This is a real 'no questions asked' guarantee with no cunning catches or restrictions. Just contact Cleverbridge and your refund will be processed.
There is also a free trial that can be used for as long as you wish. This is usually useful for people who are not willing to commit to a premium plan immediately. While this gives you an idea of what the service is like, it limits you to a data cap of 500 MB per month.
Besides, it lacks some important privacy features.
Another thing we love is that you don't need to provide your personal information to use the free service. However, the company promises to double your monthly data grant if you supply your email address.
Final Thoughts
What do you say about a VPN service that performs poorly at most of the major things a VPN is expected to do? Avira Phantom is really disappointing. While it's one thing to make a good anti-virus solution, making a VPN is a different ball game entirely.
Based on this review, Avira Phantom shows exactly why many people share this belief. The fact that it provides a free service may make it seem appealing. However, it's only one of the many VPN providers on the market that provide a free version of their service.
If you're looking for an all-encompassing VPN solution that won't let you down, ExpressVPN should be your provider of choice.
Choose ExpressVPN - the number one provider in the world >
Avira Phantom VPN Review and Test
Apart from the fact that Avira Phantom VPN offers a free offer and unlimited number of simultaneous connections, almost everything has to be reviewed. It is for this reason that we do not advise you to use it to ensure your protection on the Internet.
Add your review
|
Read reviews and comments

Michael is a talented writer who has dedicated a lot of time into making sure that everyone around the world can use the internet securely. Being an avid traveler, he has acquired a lot of experience while using different VPNs on his travels. When it comes to doing comprehensive "how to tutorials" or testing some VPN functionalities, he's always the best pick ! He's here to help you solve your VPN-related issues.