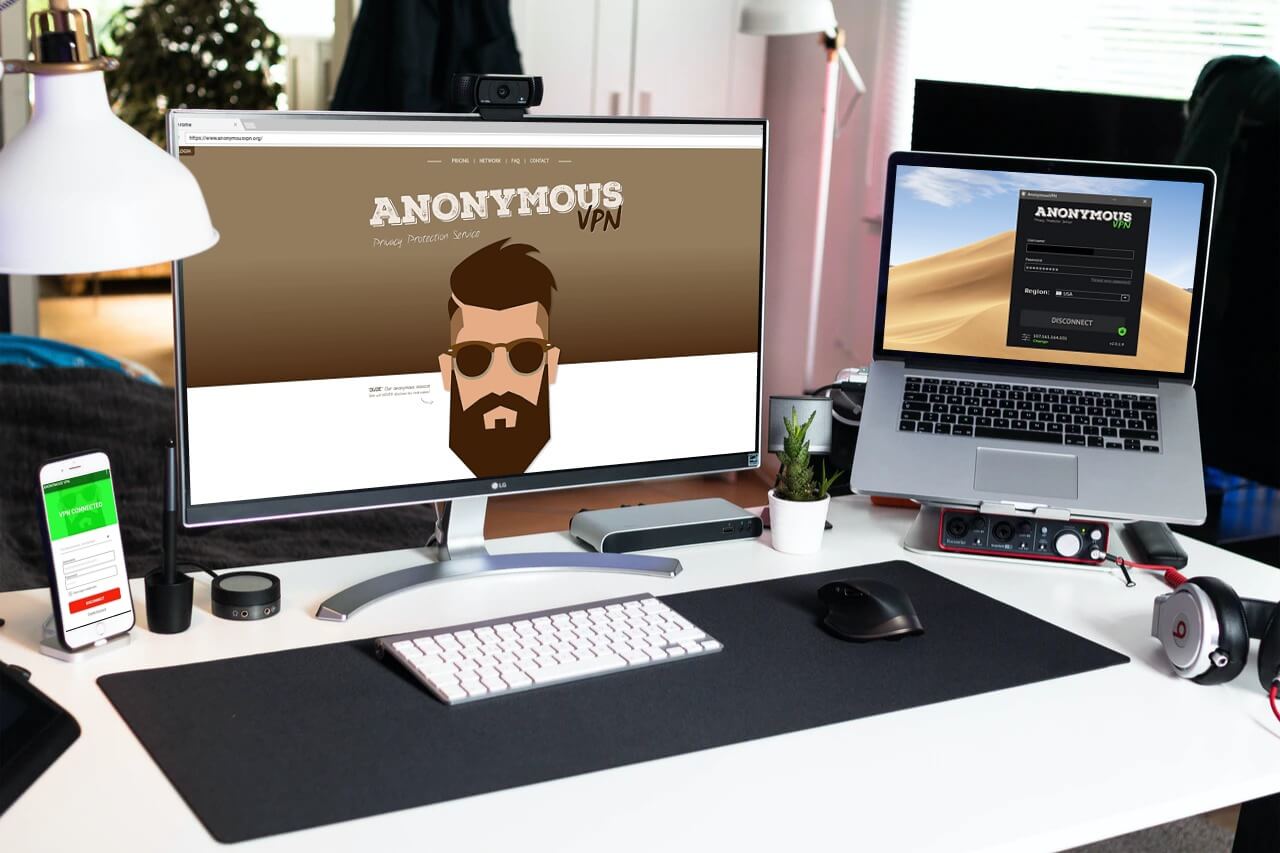 Anonymous VPN is a provider that not many of you know of. Its name isn't unique by any means, yet it's, for reasons we're about to see, overlooked on the market. Sure, ExpressVPN and NordVPN still crush their competition but that doesn't mean that other VPNs are bad. This provider is stationed in Seychelles, which is already a good start in terms of privacy and security.
For privacy lovers, this may be a good choice. Or perhaps, for those who enjoy watching Popcorn Time, as it's recommended by that platform. Either way, let's delve deeper into the Anonymous VPN review and see how good (or bad) it actually is.
STRENGTHS:
OK for torrenting
Intuitive apps
No-logging policy
WEAKNESSES:
Slow speeds
Doesn't unblock Netflix
No iOS support
Sneaky refund policy (14 days, 500MB)
Very small server network
No live chat feature
---
Anonymous VPN ranks #62 out of 104 VPNs tested. Here are the best alternatives :
Is it a free or paid VPN?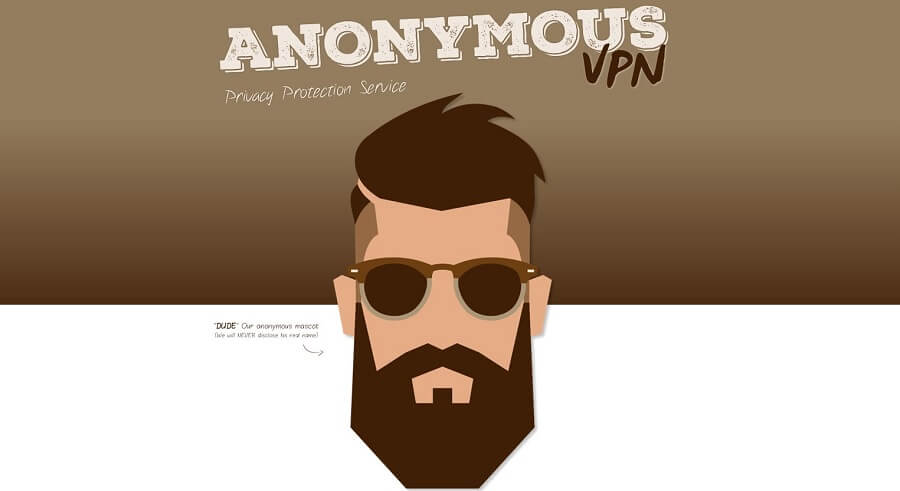 Anonymous VPN is a paid product that doesn't offer a free trial. The good thing is that it's a premium provider because, as you might've guessed, premium providers are much better than free solutions. What we said applies to every factor – speeds, security, privacy, streaming, torrenting, and so forth.
However, being a premium provider doesn't always guarantee top-notch performance. Some paid VPNs aren't always up to the task, and in less than a few seconds, we'll see if that's the case with Anonymous VPN.
Anonymous VPN Performance
When talking about performance, it's similar to when we talk about cars. You want a fast and stable car but you also want a fast and stable Virtual Private Network.
Let's see how well Anonymous VPN behaved in our speed and stability test.
Speed
If we take a look at ExpressVPN's speeds, not many providers are fast. But, to be honest, we don't expect Anonymous VPN to be on that level. All we want here are serviceable speeds that allow us to enjoy casual internet browsing, streaming, and torrenting.
Unfortunately, the provider showed disappointing results in our speed tests for this review. Our native internet speed was drastically reduced even when using the French server, which is the closest one to the UK, where we are located.
Not to mention the Japanese server that was practically unusable, with a ping of 374 ms and sub-20 megabytes per second download speed. Those looking for blazing-fast speeds with Anonymous VPN are in for a disappointment.
Without VPN (we were located in London) :

EU Server (France) :

US Server :

Asia Server (Japan) :

Stability
What about stability? The servers must be stable, with the highest possible uptime. Usually, it's 99.99% and here, the provider promises the same. During our tests, Anonymous VPN showed great results and so far, it seems like the provider keeps its end of the bargain.
We didn't notice any downtime and whenever we wanted to connect, it was always possible. Speeds aren't great, but hey, at least, the stability is here, which isn't strange, given that 28 servers are easier to manage than thousands of them.
Streaming
A good Virtual Private Network for streaming should have two things – the ability to bypass geo-blocks and fast speeds. While it's one of the slowest VPNs we tested so far, it's interesting to see how good it will be for streaming.
Netflix
Netflix is the most popular streaming website for a multitude of reasons. Not only does it have an extensive movie and TV shows catalog but also lets you watch in 4K – hell yeah! It even has the MacOS app and supports all the other major platforms.
Anonymous VPN, unfortunately, isn't good for Netflix, as it can't unblock it. We tried multiple servers, to no avail. It'll either let us through with the Netflix catalog from our country or will display the proxy error (as you can see below).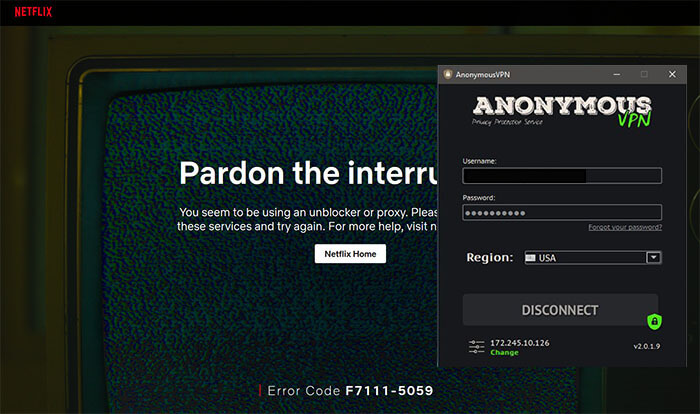 Other streaming services
Millions of people around the globe enjoy streaming and Netflix surely isn't the only platform that allows them to do that. Some of the most popular platforms include HBO GO, BBC iPlayer, Hulu, Amazon Prime Video, and Disney+.
In our tests, Anonymous VPN showed poor results when it comes to unblocking geo-restricted sites. While we managed to unblock HBO GO, we found out that it does not work on Amazon Prime Video. The same applies to Hulu, BBC iPlayer, and Disney+.
Streaming lovers will be greatly disappointed if they want to stream legally. For a "less legal" solution, you can always go for Popcorn Time, a platform that advertises and recommends this VPN. We must say that it's an OK solution for Popcorn Time, but still not the best one.
You'll want to get ExpressVPN instead.
Security
Many users overlook the importance of security in a VPN. But let us tell you – it's the most important factor! Let's see if this anonymous provider is really as anonymous and secure as it claims to be.
Where is it based?
For the start, the provider is based in Seychelles, which is an amazing location. Not only it's a tourist attraction but also outside of the 14 Eyes jurisdiction. What does that mean? Well, let's just say that the government won't snoop around the provider and request users' data because there aren't data-retention laws.
Does that mean that the provider is safe and secure? Not exactly. Keep reading.
Log policy
This is where we determine if the provider is safe. A zero-log policy in a VPN is like icing on the cake, and this icing should be bloody delicious! Thankfully, Anonymous VPN is kind enough to make its zero-log policy as transparent as a window.

You can clearly see that it doesn't store any logs, except for timestamps and the amount of bandwidth you used in your connection. No recurring IP addresses, browsing history, OS info, device info, and so forth.
In this regard, we must praise Anonymous VPN for giving its users a guarantee that their data won't end up in a gutter e.g. government's hands.
Protocols
Security protocols can make a big difference in how you'll access the internet. Not every protocol is very secure but on the other hand, not every protocol offers blazing-fast speeds. Anonymous VPN won't make your choice very hard.
It offers two basic protocols that sill do the job – OpenVPN (UDP & TCP) and IPSec as you can see on the screenshot of the app settings: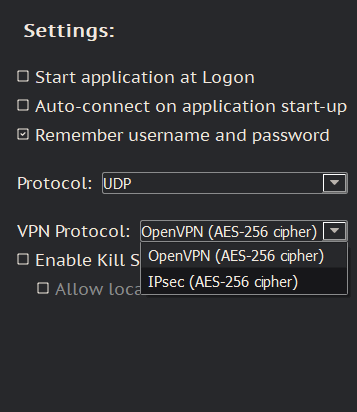 We're a bit disappointed that there aren't any special protocols or modes that will allow the provider to bypass DPI (Deep Packet Inspections). OpenVPN is, for instance, often blocked in China, so it won't help if you're in this country. More about that later.
Leak protection
Leak protection is quite important. We all hate when something leaks – either some sort of fluid or sensitive info about you. Here, our primary concern is the latter. On Anonymous VPN's website, we couldn't find any info about their IP and DNS leak protection.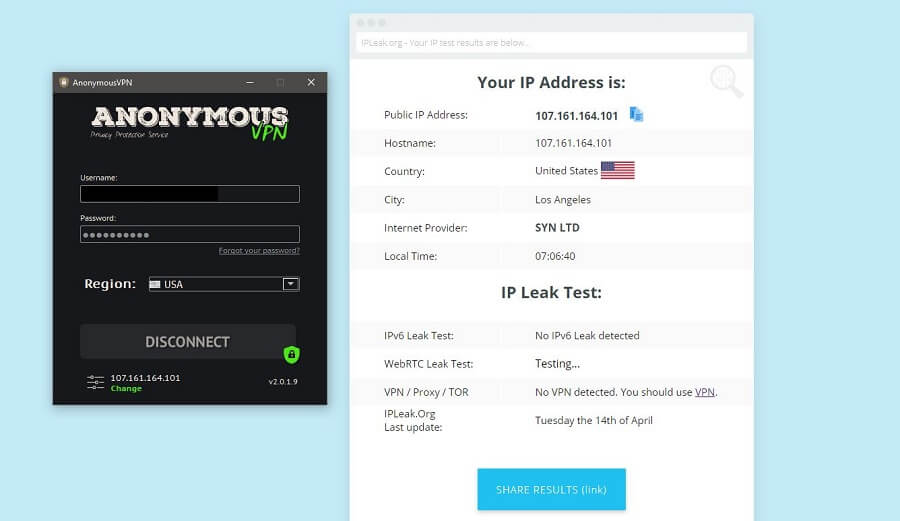 They use 256-bit encryption on both protocols and there's an automatic kill switch, though. We did an IP leak test and noticed that our IP and DNS didn't leak, so we guess that there is some sort of leak protection available.
Albeit, we don't think that IPv6 protection is implemented but IPv4 one instead.
Torrenting
Can you enjoy downloading content in P2P with Anonymous VPN? Sure!
Streaming on Popcorn Times is basically downloading torrents. When you click on the movie or TV show you want, the service fetches it from a multitude of different torrents and the stream begins.
It's like downloading a movie but also streaming it at the same time.
We tested a few servers and it worked decently. No copyright warnings or anything that would hinder our experience, except for the slow speeds that we already mentioned.
Popcorn Times explicitly recommends Anonymous VPN for this purpose and in this case, we must half-agree. It's good and safe for torrenting but there are lots of better options on the market.
Bypassing censorship
Bypassing censorship is getting harder these days. VPNs progress in this regard but also anti-VPN measures that certain governments use, such as the Chinese one. This country has a renowned Great Firewall of China, which the government uses to control the internet.
As we speak, China can't enjoy any popular website online, including Wikipedia, YouTube, Facebook, Instagram, Twitter, WhatsApp, and so forth. This is called censorship and it's not only present in China but in Russia, the UAE, Iraq, and Iran, too.

Anonymous VPN advertises itself as being able to bypass censorship but when we tested it, it wasn't the case. In China, the Great Firewall immediately detected it and our connection was shut down. You can try it in other censored countries but don't have sky-high expectations.
After all, this Virtual Private Network isn't made for hard tasks such as this one. Instead, we suggest trying ExpressVPN. Many servers work really well nowadays!
Countries and servers offered by Anonymous VPN
We noticed one trend. The providers that offer very small server networks usually don't talk explicitly about it. It's like "we have servers in xxx countries" and so forth. Well, that's the case with Anonymous VPN, so we started counting the servers manually for this review.
And before you know it, we've come to the end of the list with a very small number – 25.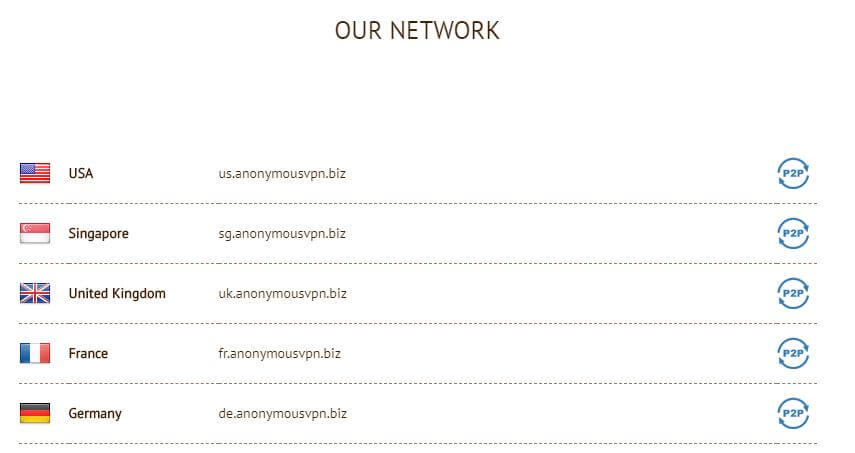 Yep, Anonymous VPN has only 25 servers worldwide, which isn't impressive. Every server is scattered in a different country, meaning that each country has only one server, so you also get 25 countries in total.
On the brighter side, countries like the USA and the UK are here, alongside Australia and Russia. However, India and Canada aren't on the list, which is already a serious flaw. This means that you can't unblock Hotstar India and Netflix Canada – one of the best streaming platforms.
Compatible devices and connections
Before giving away your hard-earned money to a provider of your choice, it's important that you can install it on the devices you're going to use. And to be able to do that, the provider must support them. Let's see what Anonymous VPN supports.
Devices supported
Anonymous VPN supports only 3 major platforms – Windows, Mac, and Android.

You'll notice that iOS isn't here, so iPhone users can't install it. Also, routers aren't supported, so you can't protect other devices such as Fire Stick TV, gaming consoles, Apple TV, or others.
Simultaneous connections
Should you want to protect multiple devices simultaneously, on the same account, the provider offers up to 3 simultaneous connections. That isn't impressive, considering that ExpressVPN offers 5, NordVPN 6, and CyberGhost 7 of them.
In case you need an unlimited number of simultaneous connections, Surfshark is the one to go for.
Anonymous VPN Client Support
You, as a client or potential client, deserve the utmost respect from the provider if it wants you to stay committed to it. Anonymous VPN doesn't offer live chat support, which is… well, not very good.
On the brighter side, they offer a ticketing system where you enter your basic info, explain the problem, and they'll get back to you soon.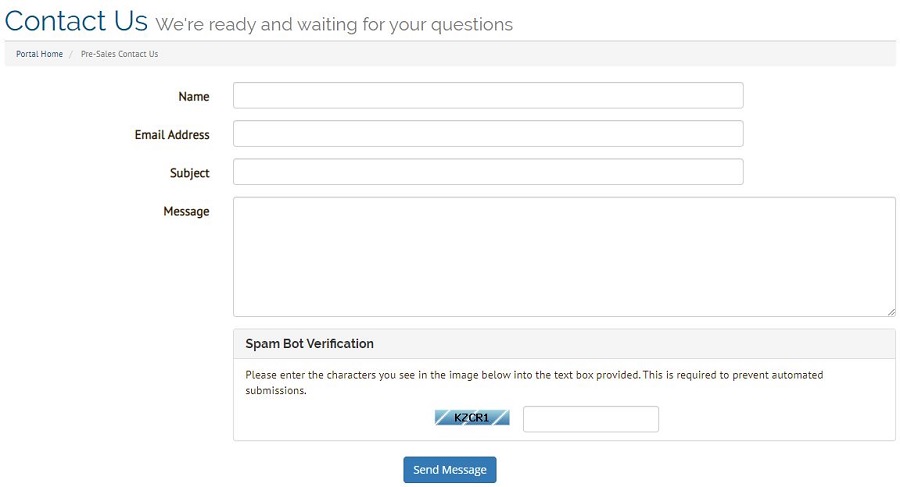 We were surprised at how fast support is, getting back to us in less than 40 minutes, which is great for this type of support. Regarding contact methods, this is the only one – ticketing system or email, it's almost the same, as both requests arrive at the same email address.
Client support isn't only means of contact but also how helpful the provider is in its FAQ section. Anonymous VPN has a FAQ section that consists of 39 answered questions, and guess what? No info about their IP leak protection, as we said before.
The FAQ section is bare-bones, so if you have some advanced questions, be sure to contact them directly.
Value for money
With tons of VPNs on the market, it's hard to find the one that will give you a perfect balance of value and price. Let's see in this part of our review if Anonymous VPN justifies its pricing.
Price comparison
As you can see in the image below, we aren't talking about the cheapest provider out there. In fact, it's quite expensive for both long-term and short-term plans.

One strange thing is this 3-days trial for $1. Instead of a free trial, they basically offer you the paid one, which is ludicrous. If you find paying monthly fitting, you're looking for $12 which is all but low.
Just to remind you – ExpressVPN costs about $0.95 more and it's a much better VPN.
The longest plan here is the annual one, costing $69 on an annual basis. If we divide 69 with 12 months, you get to pay $5.75 every month and for a provider of this "quality".
In our opinion, that's simply a too high price to pay.
Payment methods
Whereas other providers offer multiple payment methods such as PayPal, credit card, and even Bitcoin, Anonymous VPN gives us another cold shower in this review. It offers just credit card payments and locks you to a single choice.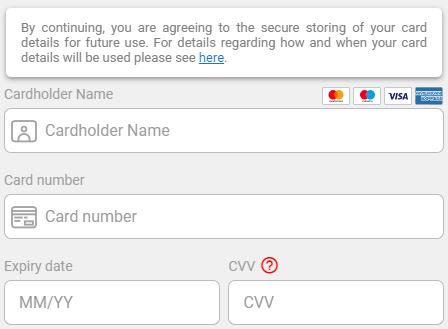 E-wallets aren't supported and neither is Bitcoin, so you can say 'goodbye' to anonymous payments.
Money-back guarantee
In case you aren't satisfied with the service, the provider offers a money-back guarantee. But, it's not without a catch. We're talking about a 14-day money-back period which sounds awesome. And if we add to that the fact that you can't consume more than 500 MB in that period to be eligible for a refund, we're not exactly happy.

500 MB isn't enough to properly test the Virtual Private Network in different scenarios, so you can't decide if you're going to continue using it or not. Anonymous VPN wants to extract money from you and not giving you a chance to get a refund as intended.
That's why reading the refund policy is quite important before buying a VPN.
Extras
Premium-grade providers often offer you more than just a basic experience. Features like split tunneling, Stealth VPN, and dedicated servers surely make your life easier. As we've already got used to, Anonymous VPN doesn't intend on making it easier.
It provides no special features, no dedicated servers, or anything that would slightly enrich the app and its possibilities. For the price, it's very disappointing and downright insulting to potential buyers.
Final thoughts about Anonymous VPN
Let's wrap up our in-depth review of Anonymous VPN for 2023. Long story short, it didn't impress us with its offerings, giving us sub-par performance, a severe lack of features, and poor device support. We couldn't unblock Netflix with it and other platforms didn't work, as well.
The only good thing is the transparent zero-log policy and P2P support. Given that the pros outweigh the cons, it's pretty clear why this provider isn't a good purchase.
As a perfect alternative, we recommend ExpressVPN, which stands firmly at the top of our top-10 list.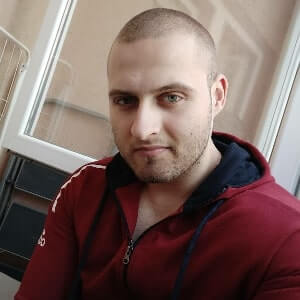 A professional writer with a Master's degree in Mechanical Engineering. Since his youngest age, he loves everything related to internet, technology, fitness, games, and dogs! He joined our team in order to bring his deep knowledge in security services, among which VPN is of course a key component.