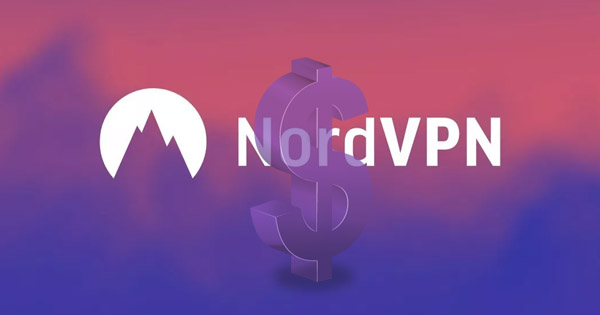 NordVPN is one of the best VPNs currently available. They consistently top the list of VPNs for security and privacy, while still maintaining very high speeds. There's a reason we generally recommend it in our articles and reviews. However, when purchasing it, you'll find that there are several pricing schemes which could get you confused about which one is the best plan for you.
In this pricing review, we will look at the various tiers of NordVPN's pricing and determine which gives you the best deal.
Features of NordVPN
Before we start a pricing review, you need to ask the question: "What features does it have? What do I get for these prices?"
Most people use VPNs in order to unblock geo-restricted content, download torrent files, or maintain anonymity and security online. Not only does NordVPN specializes in all of this, but they also have very good speeds.
One of their most unique features is the incredible number of servers they own. At the moment, they have over 5100 servers active all over the world, in 60 different countries. If one server has a lot of traffic, you can also easily change to a nearby server. This is very useful for unblocking and streaming video content.
NordVPN applies military-grade encryption on all traffic, ensuring your data is safe. They also have a feature called 'CyberSec'. This acts as an adblocker, stopping distracting advertisements from showing up. CyberSec also blocks suspicious websites that might have viruses or other malware, keeping your PC safe.
For those who need extremely high security, they also have a unique 'server-chaining' feature. This lets them provide a much higher level of privacy. This is done by connecting through two VPN servers rather than just one. They also keep no logs.
With NordVPN, you can use their app to connect to a VPN server easily and quickly. Up to 6 simultaneous connections are supported, so you can share it with your family and friends.
Your next question might be: "With all these features, what is NordVPN's pricing like?"
What is NordVPN's Pricing like?
There are four different tiers of pricing, which we will look into in this pricing review.
Each tier gives you a different amount of savings. We will start by going from the basic plan to the best savings.
The first tier is a 1-month subscription plan. This costs $11.95, which is billed monthly. This is the baseline cost, without any savings. The other plans offer much bigger savings, so if you're a regular VPN user, this tier may not be the most cost-effective solution for you.
The second tier is a 1-year subscription plan. This costs $83.88 and is billed annually. This is a monthly cost of $6.99, so you save nearly 41%. However, this is not the biggest savings you can get, as other plans have even higher discounts.
The 2-year plan costs only $3.99 monthly. This is a total savings of 66%. At the baseline price, you would be paying $286 every two years. With the discount, it's only $95.75 every two years.
Finally, saving the best for the last, the 3-year plan is an exclusive deal that costs only $2.99 monthly. With this offer, you're saving up to 75% annually. You pay only $107.55 every three years instead of $430. This is an amazing deal considering NordVPN is one of the best VPNs for both security and speed.
Get the Best Deal from NordVPN >
With the 3-year plan, you can also get a full refund. If you are unsatisfied with their service within the first 30 days, you can cancel your subscription. They will return you all your money back, guaranteed.
All payments can be made through Credit Cards, PayPal, cryptocurrencies or AliPay.

Conclusion
In today's modern world, security is a big concern. There are plenty of governments and corporations who would like to look through your personal data. A VPN can prevent this and at the same time let you unblock geo-restricted content like online television.
Or you can use it to get past government censorships in countries such as China and Russia.
NordVPN's pricing for the 3-year plan is an amazing deal for its utility, so try it out today!